EOI for Provision of Airport Handling Services
This tender has ended. You cannot apply anymore.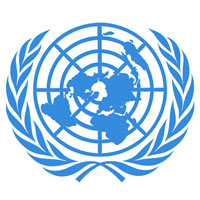 Tender Details
REQUEST FOR EXPRESSION OF INTEREST (EOI)

United Nations Mission to Support the Hudaydah Agreement (UNMHA) requires the services of an intermediary agent/company between UNMHA and Yemenia Ground Handling services. The intermediary agent/company needs to be accredited and authorized to work with Yemenia Ground Handling company in order to provide to UNMHA the required services.
These Airport Handling Services include, but are not limited to the following services: Aircraft, Passenger, payment of airport fees, occasional Cargo and Dangerous Goods Handling Services, which are required in support of UNMHA's Operations and in accordance with the terms and conditions which will be set forth in the Contract, relevant International Civil Aviation Standards and Recommended Practices, and, Directives and Administrative Instructions issued by UNMHA. Airport Handling Services are required at Yemen airports mainly in Sana'a and Aden airports. The Contractor(s) is required to Provide Airport Handling Services to all UNMHA scheduled and non-scheduled under UNMHA Aviation request.
UNMHA could also request ground handling at Seyoun and Mukalla International Airports as and when required to support non-scheduled flights.
The services are to be rendered to an aircraft which has a Maximum Take Off Weight (MTOW) of 24000kg, specific type to be communicated by UNMHA when available. The contract will cover the period of 1+1+1+1 subject to satisfactory performance, availability of funds, UNMHA requirement for the services and the Mandate of UNMHA.
For more details, please download the attached file from the below link under "Attachments"
Important Notes /
مقترحات هامة
Sometimes clients make changes and updates to their tenders; if you want to be notified about any updates, please click the

Follow this tender

button above.


لمتابعة أي تحديثات تطرأ على هذا الإعلان يرجى الضغط على زر تابعني و إدخال أيميلك
Submitting a bid is an intensive process, and you need to start preparing all the requirements as early as possible.

Don't wait

, start now.


التقديم على أي مناقصة يتطلب الكثير من العمل و التحضير، عليك أن تبدأ من الأن و عدم الإنتظار لقرب الموعد النهائي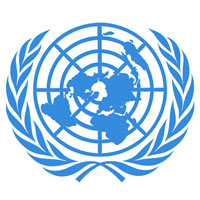 What does this mean?
If this tender gets any updates, you will be notified by email

Updates may be new deadline, new attachements or extensions...etc