Provision of Kidney Medicines and Supplies - توفير الادوية والمستلزمات الخاصة بقسم الكلى في عدن
This tender has ended. You cannot apply anymore.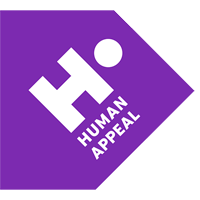 Tender Details
Tender Announcement English Version
Human Appeal is a non-profit organization working across the globe to strengthen humanity's struggle against poverty, social injustice and natural disaster. Through the provision of immediate relief and establishment of sustainable development programs, we aim to invest in real effective solutions. Now over 28 years, Human Appeal has a presence in 25 countries spanning across 3 continents: Asia, Africa and Europe. 2020 is an exciting time as we continue to build on our achievements to transform the lives of millions of people across the world. Human Appeal Found in 25 countries spanning three regions: Asia, Africa and the Middle East, as well as international offices in Europe, Human Appeal operates in a voluntary organizational framework with a global perspective and aims to provide those affected by emergency assistance and emergency relief and humanitarian programs contribute to a radical solution to the problems of the needy around the world and is seeking to provide effective solutions to real living challenges faced by vulnerable groups in this
Human Appeal is implementing PROVISION OF KIDENY MEDECINES AND SUPPLIES and would like to give the chance to the qualified suppliers and potential bidders to participate in the below tender invitation:
| | | | | |
| --- | --- | --- | --- | --- |
| Project Name | Governorates | Tender Objective | Tender Reference | Funding Resource |
| PROVISION OF KIDENY MEDECINES AND SUPPLIES | ADEN governorate | To provide Human Appeal with KIDENY MEDICINES AND SUPPLIES as per the annexes attached to the tender package and to give equal chances to the potential bidders to strengthen HA transparency and procurement principles. | Ref:HA-TENDER-ADEN-2022=035 | HUMAN APPEAL |
So the qualified bidder welling to participate in this tender can visit Human Appeal office in Aden to receive the related documents for the tender for free within the period from 3rd of to the 14th of August 2022 .
The applied companies must have the minimum requirements below:
The specification must be matching the technical standards of health cluster.
Ability to access the targeted areas. Warehouse in the same area with the medical supplies inside
Items Quality.
Send copy to the proposed email for the tender in the tender package with all required attachments .
Competitive and suitable prices.
Ability to ensure compliance with required standards.
Guarantee and confirmation of the bidder's compliance with the contents and requirements of the attached documents namely: terms and conditions of tender, terms and conditions of procurement, anti-corruption and bribery policy, child protection policy and the Code of Conduct in the Inter-Agency Procurement Group and Modern Slavery policy .
Bidder registration and documentations with the concerned authorities. (Commercial ID Valid- Tax ID Valid – Zakat ID valid- Personal ID or Passport- Supreme Drugs Committee permit valid )
The tender documents will be received in the below address:
Responsible Person: Moath Nasser- Logistics Officer Aden
Office Address: Alshabat zone – Ba Wazir Building , Behind Althaibani Hotel – 4th floor – flat no. 3
Phone number: 776509232 - 73838229
The envelopes must be given to Human Appeal office in Aden Alshabat zone as indicated above on Sunday August 14, 2022.

إعلان مناقصة
هيومن ابيل منظمة غير ربحية تعمل في جميع أنحاء العالم لتعزيز مفهوم الإنسانية ومكافحة الظلم الاجتماعي اوالكوارث الطبيعية. ومن خلال توفير الإغاثة الفورية وإنشاء برامج للتنمية المستدامة، تهدف إلى الاستثمار في حلول فعالة حقيقية.
تأسست هيومن ابيل منذ أكثر من 28 عاما، ولديها وجود في 25 دولة تمتد عبر 3 مناطق: آسيا وأفريقيا والشرق الأوسط بالإضافة إلى المكاتب الدولية في أوروبا، تعمل المنظمة وفق عمل مؤسسي تطوعي يحمل أفقاً عالمياً وتهدف الى امداد المتضررين بالمساعدات العاجلة وانشاء برامج اغاثية وانسانية طارئة تساهم في حل جذري لمشكلات المعوزين حول العالم وتسعى الى تقديم حلولا فاعلة حقيقية للتحديات المعيشية التي تواجهها الفئات المستضعفه في هذا العالم
تنفذ هيومن ابيل مشروع توفير الادوية والمستلزمات الخاصة بقسم الكلى في عدن وتود الدعوة للموردين المؤهلين للتقديم في المناقصة التالية:
| | | | | |
| --- | --- | --- | --- | --- |
| التفاصيل | المحافظات المستهدفة | الغرض من المناقصة | رقم / مرجع المناقصة | مصدر التمويل |
| توفير الادوية والمستلزمات الخاصة بقسم الكلى في عدن بحسب التفاصيل الملحقة في المناقصة | عدن | دعم وايصال المساعدات الطبية للمرضى في الوقت المحدد بالتنسيق مع الجهات الرسمية وإعطاء فرص متساوية للموردين وتحقيق مبادئ الشراء العادلة | Ref: HA-TENDER-ADEN-2022-035 | مكاتب المنظمة عبر العالم |
فعلى من تتوفر لديه الشروط المطلوبة بالمنافسة الحضور الى العنوان المدون ادناه لاستلام مظروف المناقصة مجانا ودون مقابل وذلك خلال الفترة من 3 اغسطس وحتى 14 من نفس الشهر 2022م .
ويشترط في المتقدمين ان يكون لديهم:
مطابقة للمعايير المتبعة والمعتمدة في كتلة الصحة.
أسعار مناسبة ومنافسة .
ارفاق تسخة من جميع اوراق الاستجابة الى الايميل الموجود في اوراق المناقصة.
جودة ممتازة حسب مواصفات المنظمة في طلب تقديم العرض.
القدره على ضمان الالتزام بالمعايير المطلوبة من توريد في الوقت المحدد
ضرورة امتلاك المورد مخازن متوفرة وموجودة في نفس المكان .
ان يقوم المورد بتحمل المسؤولية- دون العودة للمنظمة- في ايصال الادوية والمستلزمات الى الوجهة النهائية حسب خطة التوزيع المعتمدة من قبل المنظمة.
ضمان وتأكيد مقدم العطاء الالتزام والامتثال لمحتويات ومتطلبات الوثائق المرفقة وهي: شروط واحكام تقديم العطاء وشروط واحكام المشتريات وسياسة مكافحة الفساد والرشوة وسياسة حماية الاطفال ومدونة السلوك المعمول بها في مجموعة المشتريات فيما بين الوكالات و سياسة مكافحة الرق والاتجار بالبشر.
وثائق وشهادة المورد التي تثبت تسجيل مقدم العطاء مع الجهات المعنية ( سجل تجاري ساري المفعول- ترخيص من الهيئة العليا للادوية- بطاقة ضريبية ساري المفعول- البطاقة الزكوية ساري المفعول – صورة من البطاقة الشخصية او جواز السفر).
يتم استلام وثائق المناقصة وارجاعها من والى العنوان التالي:
الشخص المسئول: معاذ ناصر – مسؤول الامدادات عدن
العنوان : عدن حي الشابات- خلف فندق الذيباني – عمارة با وزير الدور الرابع الشقة رقم 3
رقم الهاتف : 738380229 776509232
يتم تسليم المظاريف لمبنى المنظمة الكائن في عدن –عدن حي الشابات عمارة با وزير خلف فندق الذيباني الدور الرابع شقة رقم 3بتاريخ اقصاه الاحد 14 اغسطس 2022 م الساعة 11 صباحاً.

Important Notes /
مقترحات هامة
Sometimes clients make changes and updates to their tenders; if you want to be notified about any updates, please click the

Follow this tender

button above.


لمتابعة أي تحديثات تطرأ على هذا الإعلان يرجى الضغط على زر تابعني و إدخال أيميلك
Submitting a bid is an intensive process, and you need to start preparing all the requirements as early as possible.

Don't wait

, start now.


التقديم على أي مناقصة يتطلب الكثير من العمل و التحضير، عليك أن تبدأ من الأن و عدم الإنتظار لقرب الموعد النهائي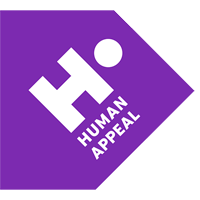 What does this mean?
If this tender gets any updates, you will be notified by email

Updates may be new deadline, new attachements or extensions...etc