Provision of Un-Armed Security Guards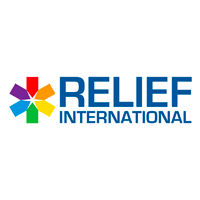 Update
The attachments have been added to the attachments
Tender Details
Relief International Yemen
Sanaa, Yemen
Behind A2Z English Institute
March 14, 2022
Relief International (RI) invites your submission of financial and technical bid in order to provide goods/services in accordance with the conditions detailed in the attached documents. RI seeks a service provider for a Two years fixed price agreement for services provision of security guards (un-armed guards) to RI offices, guesthouses and warehouses.
The Invitation to Tender (ITT) details are as follows:
Subject of Tender: Provision of Un-Armed security guards
ITT Period: 21 Days
ITT Closure Date and Time: April 4, 2023
Minimum validity period: Two year
This ITT document contains the following:
This Cover Letter
Annex A : RI Bid Form – Invitation to Bid No. RI/YEM/SAN/2023/10
Annex B: Tender and Contract Award Acknowledge Certificate
Annex C: Conditions of Tendering
Annex D: General Conditions of Contract (which will be signed by the successful Bidder)
Annex E: TOR for security guard services to be signed and stamped
ANNEX F: Price Exhibit (to be filled by contractor) signed and stamped
The following documents must be submitted in a hard copy signed and stamped by the company in a sealed envelope for your Bid to be accepted by the Tender Opening Committee:
1. The attached RI Bid Form (Annex A) must be completed and submitted in accordance with Annex C. The Delivery Period must be shown on the Bid Form.
2. Completed Bill of Quantities in Annex E.
3. The attached Tender and Contract Award Acknowledgement Certificate (Annex B) must completed and be duly signed and stamped by an authorized company representative and submitted in accordance with Annex C.
4. Sign and stamp Annex E the Term of Reference.
5. Copies of official company/organization registration documents and essential certificates.
6. Fill up Annex F attached Detailed Price Exhibit and sign it and stamp it
Full package of bid documents must be submitted in a sealed envelope; the only information on the envelope should be the following:
Relief International Yemen –Sanaa Office
ITT Reference: RI /YEM/SAN/23/10
Provision of Unarmed Guards Services
ADDRESS : Behind A2Z English Institute
OR
Relief International Yemen –Aden Office
Provision of Unarmed Guards Services
ITT Reference: RI /YEM/SAN/23/10
ADDRESS : Beside WFP office .
All suppliers are invited to the RI Office (address above) for a presentation/explanation on the details of the tender package on Tuesday March 21, 2023 11:00HRS Yemen Local time at Sanaa office and from 12:00 At Sana'a office and Aden Office
Zoom Link will be provided during the submission of the ITT Package.
All suppliers need to submit their questions during this meeting. Any other questions before and after meeting will not be answered. Notes from meeting will be send all suppliers who have submitted their interest in participating in the tender regardless of their appearance at the office meeting.
Full bid submissions must be received at the address above no later than April 4, 2023 Yemen Time. Failure to meet the closing date/time may result in the tender being void. Returned bids must remain valid for consideration for a period of not less than 60 days from the closing date.
All clarifications and questions should be addressed to: procurement.ri.yemen@ri.org
To download the related documents, Click on the below link.
Important Notes /
مقترحات هامة
Sometimes clients make changes and updates to their tenders; if you want to be notified about any updates, please click the

Follow this tender

button above.


لمتابعة أي تحديثات تطرأ على هذا الإعلان يرجى الضغط على زر تابعني و إدخال أيميلك
Submitting a bid is an intensive process, and you need to start preparing all the requirements as early as possible.

Don't wait

, start now.


التقديم على أي مناقصة يتطلب الكثير من العمل و التحضير، عليك أن تبدأ من الأن و عدم الإنتظار لقرب الموعد النهائي
2 days
left until deadline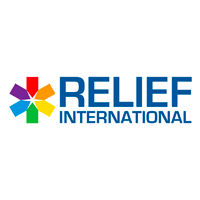 What does this mean?
If this tender gets any updates, you will be notified by email

Updates may be new deadline, new attachements or extensions...etc