Provision of Construction Materials and Machineries in Marib
This tender has ended. You cannot apply anymore.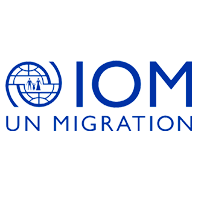 Update
The deadline has been extended till 25 Oct 2022
Tender Details
INVITATION TO BID (ITB)
(Non-Exclusive-Long Term Agreement for the Provision of Construction Materials and Machineries in Marib)
ITB Reference No: SUP- LTA-MAR-001-2022
Country: Yemen.
Date: 25 September 2022
SECTION 1: LETTER OF INVITATION
International Organization for Migration, hereinafter referred to as IOM, hereby invites prospective bidders to submit a bid in accordance with the General Conditions of Contract and the Schedule of Requirements as set out in this Invitation to Bid (ITB).
To enable you to submit a bid, please read the following attached documents carefully.
Section 1: This Letter of Invitation
Section 2: Instructions to Bidders
Section 3: Data Sheet
Section 4: Evaluation Criteria
Section 5: Schedule of Requirements
Section 6: Conditions of Contract and Contract Forms
Section 7: Bidding Forms
Form A: Bid Confirmation
Form B: Checklist
Form C: Bid Submission
Form D: Bidder Information
Form E: Joint Venture/Consortium/Association Information
Form F: Eligibility and Qualification
Form G: Technical Bid
Form H: Price Schedule
If you are interested in submitting a bid in response to this ITB, please prepare your bid in accordance with the requirements and procedure as set out in this ITB and submit it by the deadline for submission of bids set out in Section 3: Data Sheet.
Please acknowledge receipt of this ITB by completing and returning the attached Form A: Bid Confirmation by email to iomyementender@iom.int no later than 25 October 2022, indicating whether you intend to submit a bid or not. Should you require further clarifications, kindly communicate with the contact person/s identified in
Section 3: Data Sheet as the focal point for queries on this ITB.
We look forward to receiving your bid.
Important Notes /
مقترحات هامة
Sometimes clients make changes and updates to their tenders; if you want to be notified about any updates, please click the

Follow this tender

button above.


لمتابعة أي تحديثات تطرأ على هذا الإعلان يرجى الضغط على زر تابعني و إدخال أيميلك
Submitting a bid is an intensive process, and you need to start preparing all the requirements as early as possible.

Don't wait

, start now.


التقديم على أي مناقصة يتطلب الكثير من العمل و التحضير، عليك أن تبدأ من الأن و عدم الإنتظار لقرب الموعد النهائي
404 days
since it expired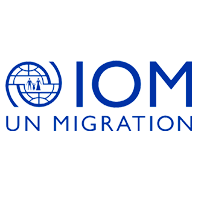 What does this mean?
If this tender gets any updates, you will be notified by email

Updates may be new deadline, new attachements or extensions...etc