Invitation to Submit Expression of Interest For Prequalifying Listing Implementing Partners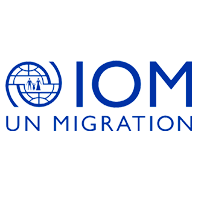 Tender Details
(IOM Aden, UN Enclave, Khormaksar, Aden)
INVITATION TO SUBMIT EXPRESSION OF INTEREST
(For prequalifying listing Implementing Partners)
7th Of July, 2021
The International Organization for Migration (IOM) is an intergovernmental humanitarian organization established in 1951 and is committed to the principle that humane and orderly migration benefits both migrants and society.
In the framework of IOM's Implementing Partner Prequalification Process, IOM now invites Expression of Interest (EOI) from Implementing Partners such as NNGOs and INGOs for the prequalification of potential implementing partners capable of implementing quality sub-granted programs managed by IOM.
The Expression of Interest shall include all the documents requested withing the Call for Expressions of Interest (CEI) attached to this application. This includes the submission of Annex A: Application Form and Annex B: Document Checklist along with all supporting documents requested in Annex B. IOM may also request follow-up meetings or visits to applicant's offices during the review process.
The Expression of Interest shall be submitted through email at iomyemengrants@iom.int no later than or before 7th of August 2021 at 3:00 PM.
On the basis of the above information, IOM will prequalify or reject the prequalification of applicants for the future implementation of projects across the different areas of IOM programming for a period of 12 months, with possibility of extension. However, prequalification does not ensure the assignment of projects within the prequalification period and prequalified implementing partner will still be requested to submit additional documentation when submitting specific financial and technical proposals.
Interested Partners may obtain further information from IOM by emailing iomyemengrants@iom.int no later than or before 31 July 2021 at 3:00pm.
IOM reserves the right to accept or reject any Expression of Interest, and to annul the selection process and reject all Expression at any time, without thereby incurring any liability to the affected applicants.
For new vendors kindly register to IOM Vendor Management Portal and use the following link.\
IOM Yemen Vendor Portal - IOM Yemen Vendor Portal (ye-p-app02.azurewebsites.net)
IOM is encouraging companies to use recycled materials or materials coming from sustainable resources or produced using a technology that has lower ecological footprints.
Details and forms can be downloaded from the attached files below
Important Notes /
مقترحات هامة
Sometimes clients make changes and updates to their tenders; if you want to be notified about any updates, please click the

Follow this tender

button above.


لمتابعة أي تحديثات تطرأ على هذا الإعلان يرجى الضغط على زر تابعني و إدخال أيميلك
Submitting a bid is an intensive process, and you need to start preparing all the requirements as early as possible.

Don't wait

, start now.


التقديم على أي مناقصة يتطلب الكثير من العمل و التحظيرات، عليك أن تبدأ من الأن و عدم الإنتظار لقرب الموعد النهائي
3 days
left until deadline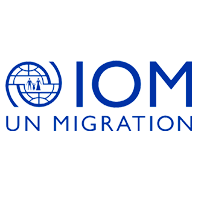 What does this mean?
If this tender gets any updates, you will be notified by email

Updates may be new deadline, new attachements or extensions...etc
Send this tender to a friend