Supply of Personal Protective Equipment
This tender has ended. You cannot apply anymore.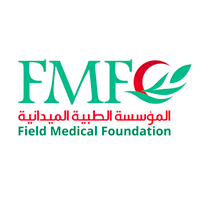 Tender Details
About the field medical institution:
The Field Medical Foundation is a comprehensive community-based, non-profit, developmental organization that seeks to be a pioneer in humanitarian action through its health, relief, and development services, which aims to improve community health and build capacity through projects and services provided with high quality and high credibility.
Tender reference number: PR # FMF ADE / 200026/2021
Place: Field Medical Foundation Khormaksar - Aden - Yemen.
Tender Subject: PERSONAL PROTECTIVE EQUIPMENT (PPE)
Invitation to participate in the tender:
The Field Medical Foundation / Aden announces its desire for a public tender PR # FMFADE / 200026/2021 for the supply of PERSONAL PROTECTIVE EQUIPMENT (PPE) for lahj, Hadramout, and Taiz Govr.
How to Obtain Tender Documents:
Please download the attachments from the below link (RFQ/BOQs).
Bidding Method:
The quotations and all documents are delivered in a sealed envelope in red wax to the Foundation's official working hours from Sunday to Thursday at the following times (8:30 am to 3:30 pm) at the following address:
The Republic of Yemen - Aden Governorate - Khormaksar - October District, next to the Education Office.
The Following Application is Required:
1 Bid Submission in USD
2 Submitting the bid in an envelope sealed with red wax.
3 Envelopes Must be Separated into Two envelopes (Technical and Financial).
4 Attached to:
The commercial registration is valid

The valid tax card

The valid insurance card

Certificate of Registration for General Sales Taxes
5 Previous Experiences Documents.
The last date for submission of bids: 21 / Oct / 2021, Thursday, 03:30 pm
Important Note :
The field medical institution has the right to accept or reject any bid unless the documents are complete.

Any bid submitted after the expiry of the specified time as indicated above may not be accepted.

Any Envelopes Not Separated into Two envelopes (Technical and Financial), will be rejected.

All offers must contain the total price, the validity period of the offer, payment terms, and delivery conditions for the service.

Bidding will be rejected in any way other than that mentioned in the tender documents.
For information and inquiries, please contact us at:
Email: info@fmfyemen.org
Tel: + 967-233433 / 233460
Important Notes /
مقترحات هامة
Sometimes clients make changes and updates to their tenders; if you want to be notified about any updates, please click the

Follow this tender

button above.


لمتابعة أي تحديثات تطرأ على هذا الإعلان يرجى الضغط على زر تابعني و إدخال أيميلك
Submitting a bid is an intensive process, and you need to start preparing all the requirements as early as possible.

Don't wait

, start now.


التقديم على أي مناقصة يتطلب الكثير من العمل و التحضير، عليك أن تبدأ من الأن و عدم الإنتظار لقرب الموعد النهائي