Shelter and Settlement Coordinator 
This job has ended. You cannot apply anymore.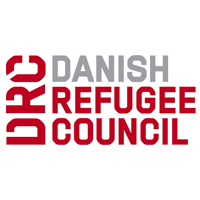 Job Description
Shelter and Settlement Coordinator
( Shelter Cluster Coordinator - Sub-National)
Duty Station [Mocha -Yemen]
Who are we?
The Danish Refugee Council (DRC) has been providing relief and development services in the Horn of Africa since 1997. Using a protection of human rights framework, DRC has mainly focused on Somalis who are displaced by conflict. Programmers include protection, livelihood, food and NFI distribution, water and sanitation, and advocacy amongst others. DRC Yemen has been providing relief and development services in Yemen since 2008. DRC has mainly focused on refugees and migrants displaced by conflict and natural disasters.
DRC, through its specialized business unit, (HDP) aims to recreate a safe environment where people can live without the threat of landmines, unexploded ordinances and small arms and light weapons". These goals can be effectively advanced through cooperation and joint action with other organization as well as with integration of operations and programs with its sister organization, DRC.
DRC Yemen's response
Danish Refugee Council (DRC) has been operating in Yemen since 2008 using a protection of human rights framework. DRC initially worked in Yemen with mixed migrants coming from the Horn of Africa who are displaced by conflict and drought. Since then, DRC expanded its sectors of intervention and is now providing humanitarian assistance in nineteen governorates throughout the country. Current programme sectors include protection, food security & livelihoods, WASH, Shelter, humanitarian mine action and CCCM. Safety assessments are carried out ahead of program activities and in light of security threats.
Key Responsibilities:
1.1 Supporting service delivery
Act as a focal point for inquiries on the Shelter Cluster's response plans and operations at the Sub-National level.
Coordinate the interventions of Shelter actors in the area of responsibility, to avoid duplication of aid and the filling of gaps.
Organize and facilitate regular Sub-National cluster coordination meetings and information sharing, at least on a monthly basis, to ensure coordination between all Shelter Cluster partners at the Sub-National level.
Communicate with cluster partners regularly through a dedicated cluster email address provided by the national cluster.
Promote best Shelter practices among Sub-National cluster members.
Identify challenges faced by Sub-National members and provide support to overcome the obstacles and where appropriate through capacity building.
Conduct mapping of all current and potential actors – government, national and international humanitarian organizations as well as institutions, and the private sector, regularly liaise with them and ensure their appropriate participation in the cluster.
Provide regular inputs from the Sub-National level to the national level coordination, including consolidated information, updated data, and best practices, raise critical issues and require support from the National Coordination team when relevant.
Ensure that the sub-national level referral/escalation system is functional, and tracking is maintained.
Facilitate the coordination of common pipeline in response to a sudden onset of an emergency at sub-national level.
Shelter and Settlement planning technical support aligns with standards and best practices.
Perform other duties assigned by the National Shelter Cluster Coordination Team and Aden Sub-National Coordinator.
1.2 Contributing to strategic decision-making for the humanitarian response
Support the coordination of assessments at Sub National level and provide support in the identification of needs, local capacities, and resources, and gap analysis to inform strategic decision-making at the national level
Ensure effective network with other clusters at the Sub-National level, especially with CCCM and Protection within the UNHCR-led Tri-Cluster approach, WASH, Health, Food Security and Livelihoods, Nutrition, Education, and Logistic, and contribute to the Sub-National OCHA coordination.
Represent the Shelter Cluster in Sub-National meetings with Regional Coordination Team (RCT), external partners, authorities and other relevant stakeholders when needed or requested by National Cluster
1.3 Monitoring implementation of Shelter Cluster Strategy and Reporting
Ensure that Shelter Cluster participants at the Sub-National level know the overall shelter strategy, policy guidelines, technical standards, specific frameworks, and related commitments.
Ensure that the Shelter Cluster response at the Sub-National level is in line with the Yemen Humanitarian Response Plan (YHRP) and Shelter Cluster Response Strategy and plans, existing policy guidance, and technical standards.
Ensure that Shelter Sub-National Cluster members address cross-cutting issues in planning, implementation, and monitoring of Shelter/NFI emergency interventions (collection of gender and age-disaggregated data, gender-sensitive emergency programs, protection mainstreaming, accountability, etc.). Similarly, ensure that PSEA and GBV are mainstreamed in all the activities undertaken by SC partners.
Ensure that SC partners put in place a complaints and feedback mechanism as part of Accountability towards Affected Population (AAP).
Develop and facilitate the implementation of contingency planning and preparedness plans for the Sub-National cluster when required, under the guidance of the National Shelter Cluster Coordinator.
Draw lessons learned from past activities and provide inputs to the National Shelter Cluster for revising strategies and action plans accordingly, eventually amending policy and developing frameworks when appropriate.
Contributing to cluster reporting in a timely and effective manner.
1.4 Training and capacity building of Cluster partners
Identify technical / capacity issues and bring them to the attention of the National level.
Support efforts and contribute to strengthening the capacity of the cluster partners and local authorities on Shelter emergency response.
Conduct a capacity gap analysis regularly and address the technical issues through training, provision of technical guidance, and facilitation of mentoring, with the support of the National Level.
Ensure that the logistical requirements of the capacity development initiatives are in place in terms of organizing venues, developing the lists of participants and that the other relevant logistical and administrative requirements are met.
Experience and technical competencies:
Knowledge of the Humanitarian Reform, Transformative Agenda, and Cluster Approach, the role and mandate of the humanitarian community (UN System, Red Cross Red Crescent Movement, and NGO),
Knowledge of Shelter and settlement response in an emergency, technical guidelines and standards, Sphere project,
Knowledge of cycle project management and experience in resources mobilization are assets,
Experience in coordination with government authorities, national NGOs, international NGOs, and UN,
Willingness and ability to travel throughout the area of responsibility specifically and elsewhere in the country whether requested.
Computer literate (MS Word, Excel, Kobo, Activity Info., etc..)
Team player and a good communicator
In this position, you are expected to demonstrate DRC' five core competencies:
Striving for excellence: Focusing on reaching results while ensuring efficient processes.
Collaborating: Involving relevant parties and encouraging feedback.
Taking the lead: Taking ownership and initiative while aiming for innovation.
Communicating: Listening and speaking effectively and honestly.
Demonstrating integrity: Upholding and promoting the highest standards of ethical and professional conduct in relation to DRC's values and Code of Conduct, including safeguarding against sexual exploitation, abuse and harassment
Required qualifications:
Education:
Graduate degree (the equivalent of a MBAs) plus 3 years of experience at least, or a Doctorate degree (the equivalent of a Ph.D.) plus 2 years at least of previous relevant work experience preferable in the Humanitarian sector
Undergraduate degree (the equivalent to a BA/BS) preferably in shelter-related sciences (e.g. civil engineering or architecture) plus a minimum of 5 years of previous relevant work experience with humanitarian organizations/international organizations (e.g. UN agencies, INGO/NGOs, IOs, Red Cross Red Crescent, Donors).
Languages:
Professional proficiency in English
Professional proficiency Arabic
We offer
DRC will offer the successful applicant a contract until 31th Dec 2023, renewable dependent on both funding and performance. You must be available to start work As soon as possible, and be willing and able to work in Mocha -West Coast.
Salary and conditions will be in accordance with Danish Refugee Council's Terms of Employment. This position will be placed at Band (NMG2) and will be reporting to Program Manager.
How to Apply
How to apply has been removed becuase this job has ended. If this is a special case, please contact us and we will help.
Important Notes /
مقترحات هامة
Following the instructions on

How to apply

will always increase your chances of getting your application looked at.


إتباع تعليمات التقديم المذكورة في كل إعلان ستزيد من فرصة النظر لسيرتك الذاتية من قبل الجهة المعلنة
If you're applying by email, make sure you mention the job title in the

"Subject"

field of your message


تذكر أن تكتب إسم الوظيفة و موقعها في عنوان البريد عندما يكون التقديم عبر الإيميل