North Area Manager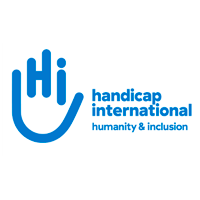 Development
Posted on 18 Sep, 2022
Closing on 10 Oct, 2022
Job Description
TITLE: NORTH AREA MANAGER
THE ORGANIZATION
Handicap International is an independent and impartial international aid organisation working in situations of poverty and exclusion, conflict and disaster. Working alongside persons with disabilities and other vulnerable groups, our action and testimony are focused on responding to their essential needs, improving their living conditions and promoting respect for their dignity and their fundamental rights.
Handicap International is a not-for-profit organisation with no religious or political affiliation. It operates as a federation made up of a network of associations that provide it with human and financial resources, manage its projects and implement its actions and social mission. For more details on the association: http://www.handicap-international.fr/en/s/index.html
GLOBAL OBJECTIVE OF THE POSITION
The Area Manager is responsible for developing and implementing, in the area where he/she is based, the projects part of the Programme operational strategy. Under the guidance of his/ her line management and other relevant departments, he/she deploys all adequate tools that will allow project monitoring, financial controlling and compliance with HI policies and frameworks (in particular HI Project Monitoring & Evaluation policy), and the respect of contractual obligations towards donors. He/she contribut0065s to monitor and analyse context developments in his/her geographical area, in order to identify operational risks and opportunities, and proposes actions to his / her line management. He/she contributes to organizational transformation in line with Lean, Shared Services and ROOTS projects. Depending on projects volume and area complexity: follow up security management, coordinate shared services and operations team on a daily basis to facilitate activities implementation
HIERARCHICAL RELATIONSHIPS
Line manager: Country Director
Responsibility 1: MANAGEMENT
1.1: Be the manager (direct report) of the Project team in the area of assignment
Foster a team spirit and team functioning guaranteeing synergies and exchange of good practices between the Project managers.
Size and plan human resources needs of the projects in the North.
Recruit and contribute to the professional development, autonomy and well-being at work of the project team under his/her supervision: set formalized individual objectives, ensure coherence between HI's needs and competencies and motivation of his/her teams, develop and monitor competence development plan, evaluate individual performance, contribute to career evolution.
Acknowledge individual and collective efforts and performance.
Embody and transmit HI values, ensure compliance with code of conduct and institutional policies, ensure the expected mind set and individual and collective behaviors, and disciplinary measures when necessary.
Participate to the Programme Steering Committee conducted by the line manager when relevant.
1.2: Ensure coordination between project and support services teams and with other bases.
Ensure smooth and effective coordination between project teams and support services;
Implement simple, clear and appropriate procedures within the area of intervention and support the service managers in the implementation of specific procedures within each service;
Help the base's service managers to plan, coordinate, monitor and evaluate their services with a view to strengthening their capacity and improving practices on an ongoing basis;
Supervise the area's day-to-day management and support service managers in managing particularly heavy workloads in order to meet certain deadlines;
Ensure compliance with HI procedures at the base and in the area of intervention;
Ensure regular reporting to the coordination team on the activities of all the services in the area and participate in coordination meetings, either in person or on Skype.
1.3: Steer organization transformation, in particular through managerial and work practice change and continuous improvement of working processes.
Responsibility 2: CONTRIBUTION TO THE PROGRAMME 'S OPERAT IONAL S TR ATEG Y AND HI FRAMEWORKS AND REGULATIONS.
2.1: Contribute to the development of the Programme's Operational Strategy, and to its implementation and
annual monitoring
With assessment of ongoing projects, contribution to context and sectorial analysis, contribution to fundraising strategy, to resource sizing, to M&E tool…
Contribute, with his/her portfolio of projects and donors' data, to the annual monitoring of the StratOp and to next year's Programme planning (namely support missions and evaluations).
In case of crisis/emergency, implement the framework and set-up decided by the Programme Director.
2.2: Implement the project part of the Programme's Operational Strategy
Size and plan necessary resources, recruit the project staff (ensure the fit between competencies and the projects' challenges and ambitions), develop and monitor their competence development plan, in link with the corresponding professional channels and with Human Resources department.
Within the operational framework defined in the StratOp, identify and transform funding opportunities in the area of assignment, conduct the design and writing of new projects in the North and contribute to the design, writing and fundraising of major multi-area projects (under the responsibility of the operations Coordinator).
In link with the Technical Unit, identify and develop local partnerships and/or consortia with NGOs, institutions, companies; on technical priorities or important topics in the North.
2.3: Ensure the deployment of and compliance with HI global frameworks, institutional policies and standards. These include: the mandatory reference frameworks (such as HI Mission & Values or HI Theory of Change: Access to services), all HI's institutional policies (Security / Code of Conduct and Safeguarding / Bribery prevention
/ PME and Project Quality Framework / Age-Gender-Disability), all institutional directives and processes; delegation
thresholds; security levels…
2.4: Ensure sound management and monitoring of projects under his/her responsibility:
In link with the Technical Unit and the MEAL team, ensure that HI technical quality standards are applied in the projects, and monitor the implementation of recommendations from support missions, evaluations and donor audits.
Ensure compliance with project donors' rules and regulations, including visibility.
With the support of the MEAL team, deploy all adequate tools that will allow financial control and project monitoring, compliance with HI policies and frameworks, and the respect of contractual obligations towards donors: consolidation, control and reporting to the line Manager of operational and organizational elements (dashboards and corrective measures, unrestricted funds consumption, beneficiaries data…).
Facilitate internal audits (operational, financial and organizational), and ensure the implementation of their recommendations on his/her responsibility area
2.5: With both operational opportunities and risks in mind, contribute to the monitoring and analysis made by the line Manager, and propose mitigation measures when relevant
In link with the line Manager, implement analysis and monitoring of risks & opportunities related to HI presence and activities; implement risk mitigation actions at his/her level; and ensure the implementation of a humanitarian watch and (when decided by the Programme Director) of an emergency preparedness plan in the area.
2.6: Support the Program Director in monitoring the security of the program and ensure internal resources for employees according to the context.
Understand the geography of your area of responsibility and collect information on populated areas, roads, natural resources, and other relevant geographical features.
Contribute to the overall analysis of the political, military and humanitarian context.
Provide feedback and advice on security risks, as well as on security management resources, such as SOPs, and proposals
In collaboration with Security Advisor, contribute to the update the security and contingency plans according to the evolution of the context
Leads the exploratory mission assessments, identification of office/guesthouses, and the opening of new areas.
Assist the Security Advisor in sensitizing HI staff (national and international) to security risks and ensuring the understanding and implementation of security documents.
Responsibility 3: INFLUENCE
3.1: Develop external influence of HI (forums, operational & strategic alliances, etc.) and the external representation of the organization (events, media) on his/her responsibilities area
Be Handicap International's main contact for local partners, local authorities, and other NGOs in the North
Active participation and communication in coordination forums and with other humanitarian actors
Share responsibility with the Programme Director and the North Area Coordinator for representation with field-based representatives of institutional donors and authorities.
Represent the organisation, its activities and programmes during visits from HQ, donors, etc. in the North.
Participate in mission workshops and meetings and, when requested, in regional and/or HQ events.
Build strong relationships with local authorities and relevant stakeholders at base level to ensure key actors understand HI's mandate and operations in the North.
Responsibility 4: REPORTING
Regular reporting and updating of HI tools including those used for monitoring and evaluation as well internal reporting tools and donor reports.
Providing accurate and timely reporting to enable support services to provide adequate support to the project teams (eg. Procurement plan, financial forecast)
Upon request from Grants Manager and/or Operations Coordinator, contribute to internal and external reporting tasks.
Ensure the preparation of internal memos, minutes of meetings and/or reports by the team members, according to the needs of the hub and/or the mission;
Forward key information from the mission coordination team and the HQ to your team members;
Respect of the mission's communication channels and of the roles and responsibilities table (ARCI table) in your hub;
Provide the Programme Director with a mission report and/or handover document and a complete file and e-mail backup at the end of your contract;
Attend a debriefing session at HQ at the end of your mission.
Other:
Any other task in connection with the program that may prove necessary.
JOB CHARACTERISTICS / REQUIREMENTS:
Educational background and experience:
Undergraduate degree in a field related to the job (Humanitarian, Sciences Po, etc.)
At least 3 years of professional in project management in challenging humanitarian contexts
Preferable:
Proven managerial experience.
Proven representation experience.
Demonstrated experience working with institutional donors.
Demonstrated project management experience.
Previous experience in the country or within the region is an asset.
Previous experience operating in conflict settings.
Skills (knowledge, abilities required for the position, refer to skills repository document)
Fostering teamwork .
Empowering and developing others.
Excellent communication skills (oral and written).
Strong writing and reporting skills.
Analytical thinking.
Integrity and accountability.
Planning/Organizational skills.
Results oriented .
Adaptability .
Flexibility.
Strong interpersonal skills.
Understanding of different cultures.
High level of autonomy and initiative.
Ability to work under high pressure.
Sense of humor.
TIME SCHEDULE
The working hours are the following: Sunday to Thursday – 8.00 to 4.30 (with 30 minutes lunch break)
Note that the working time can go up to 48 hours per week (according to the local labor law) if it is required by the volume of activities and by the line manager.
CONFIDENTIALITY CLAUSE
As the position is involved in sensitive topics, he/ she must observe absolute discretion within and outside the organization.
A non-respect of this clause might have immediate dismissal as a result.
Any breach of the above-mentioned responsibilities, of the Conditions of Engagement may be sanctioned by a written warning or immediate dismissal if appropriate.
Job Conditions
The salary will be defined according to HI's existing salary scale
Based in North , with frequent movements to the field.
30 days leave/year + benefits (transport allowance, health insurance, life insurance)
The working hours are the following: 8:00 to 16:30 (with 30 minutes lunch break) from Sunday to Thursday.
Note that working time can go up to 48 hours per week (according to the Yemen labor law) if it is required by the volume of activities and by the line manager.
How to Apply
Application Process
Interested candidates may please send their CV with cover letter in English,

with the reference in the email subject: YEME/AM/2022/NORTHAM + Applicant full name

Deadline for applications is 11:30 pm on (Monday 10 Oct. 2022)
Please address all applications to: yemen.sanaa.recruitment@yemen.hi.org
Please note that only shortlisted candidates will be contacted.
Handicap International, is committed to diversity and inclusion within its workforce, and encourages qualified female and male candidates, including persons living with disabilities, to apply to become a part of our organization. Please note that only shortlisted candidates will be contacted.
Important Notes /
مقترحات هامة
Following the instructions on

How to apply

will always increase your chances of getting your application looked at.


إتباع تعليمات التقديم المذكورة في كل إعلان ستزيد من فرصة النظر لسيرتك الذاتية من قبل الجهة المعلنة
If you're applying by email, make sure you mention the job title in the

"Subject"

field of your message


تذكر أن تكتب إسم الوظيفة و موقعها في عنوان البريد عندما يكون التقديم عبر الإيميل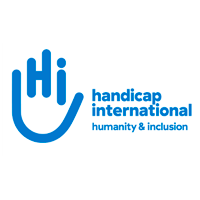 Other jobs from Handicap Int'l