WASH/FSL Program Manager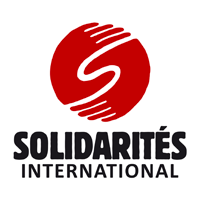 Engineering
Posted on 03 Aug, 2022
Closing on 18 Aug, 2022
Job Description
Solidarités International seeks to recruit:
WASH/FSL Program Manager
Location of position: Almokha
I. Presentation of organization
Solidarités International (SI) is a French humanitarian organization, which has been committed to provide aid in the event of conflicts and natural disasters. SI's mission is to provide aid as quickly and as efficiently as possible to endangered populations by meeting their vital needs: drinking water, food and shelter.
SI has opened a mission in Yemen in 2017 and it has an operational base in Al Mokha with a sub-office in Al Khokha. The mission currently consists of an emergency and post-emergency program with a WASH-focused approach in the districts of the West coast, in Taiz and Hudaydah governorates.
The position will be based in Almokha.
II. Responsibilities and Tasks:
Goal/purpose:
The program manager is in charge of implementing and achieving the objectives defined in the proposals focussing on emergency response and early recovery projects (WASH, Shelter/NFI, FSL).
He/she is in charge of supervising the operational teams allocated to projects under his/her oversight, while coordinating closely with WASH Program Manager in charge of Resilience Project.
He/she guarantees the proper execution and the quality of the implemented projects within budget and work plans agreed with donors and local stakeholders, and where applicable, suggests adjustments or modifications to assure relevance. Reports to field Coordinator, with technical oversight link from WASH Coordinator and technical input from FSL Coordinator, both based in Aden
List of main tasks:
Project relevance, quality and design
Contribute to establishing needs assessments
Contribute to define Solidarités International's local strategy and contribute to the annual programming by proposing new activities
Propose a technical approach and a financial, human and logistical scope for the projects to be implemented
Write the technical annexes and chapters (including the logical framework) for the proposals
Implement activities in compliance with the annual operational strategy, Solidarités International's technical requirements and the financial donors' criteria
Evaluate the relevance of the activities carried out, as well as the effectiveness of the interventions and their appropriateness with respect to contextual developments and the populations' needs
Propose adjustments to the projects, if necessary
Ensure that the projects under his/her supervision achieve the required results
Ensure that program objectives meet sustainability requirements and compliance with established norms and standards
Ensure to mainstream protection, gender/age, disability, and environment throughout the projects
Proactively capacity build the project teams and ensure staff growth.
Implementation and operational monitoring
Plan activities and activity cycles for emergency WASH/Shelter&NFI/FSL (hiring, purchasing, etc.) in the light of established objectives
Use the project management, monitoring and evaluation tools for WASH/Shelter&NFI/FSL, particularly the planning and monitoring timeline. Monitor and evaluate the implemented activities
Propose and implement quality criteria and monitoring indicators for the emergency WASH/Shelter&NFI/FSL projects
Support and advise to the base's logistical department for the purchase of specific materials and services for WASH/Shelter&NFI/FSL activities.
Plan and supervise the WASH/Shelter&NFI/FSL projects' implementation he/she is in charge of, being sure to meet deadlines and adhere to predefined technical specifications
Anticipate any issues linked to carrying out the activities and help to resolve any problems related to the activities
Working with the administrative department, contribute to developing budgets related to his/her program and monitor expenses (SAGA crosscheck) and budget planning and forecasts, as well as providing input on the cash flow needs and working closely with admin for recruitment, staff performance and staff wellbeing activities.
Coordinate closely with the MEAL department on implementation and jointly plan MEAL activities in a timely manner.
Closely involve the Accountability & Protection Officer in the design and implementation of activities, to ensure strong protection mainstreaming and adequate accountability mechanisms to be in place.
Ensure adequate and frequent communication with the other departments (logistics, admin, MEAL) and initiate coordination meetings when needed.
Capitalization/Lessons learnt and documentation Archiving
Use the capitalization tools proposed by Solidarités International
Participate in the centralization and distribution of procedures, guides and tools linked to the projects' activities
Capitalize on intervention methods and techniques and on the experiences acquired by Solidarités and other participants in the projects' activities
Write handover reports before the end of his/her contract and send it to the appropriate persons on the mission and at headquarters
Personnel management
Participate in validating the hiring of national technical staff for activities
Supervise and provide support for the Deputy WASH PM; including performance planning and evaluation.
Ensure performance planning and evaluation of the WASH team under her/his supervision in coordination with HR
Define the prerequisites for vacant programming positions together with the administrative department; adapt existing job descriptions if required
Welcome and brief the expatriates working on the program
Identify training needs for the teams, prepare training plans and organize training sessions in collaboration with HR and Technical Coordinators.
Lead work groups and thematic meetings
Ensure adherence to security regulations by personnel under his/her supervision
Proactively contributes to team unity, staff growth and a positive and encouraging work environment
Reporting / communication / representation
Pass upward to the relevant persons any information on the security situation or on any event that could impact Solidarités activities and the safety of the teams
Draft activity reports and any annexes relating to specific activities for the donor reports and/or amendments
Ensure that all reports are delivered on time and in the correct format
Maintain a local operational communications network and good relations with local and government authorities, financial donor representatives, relevant Clusters, UN agencies and other international agencies
In his/her assignment area, represent Solidarités International's at meetings or forums concerning the WASH/Shelter/FSL activities
Represent the organization when asked and/or delegated to do so
Reply to headquarter information requests regarding specific needs
During absence, cover selected Field Coordinator tasks as well as tasks of the co-WASH Program Manager.
In collaboration with the WASH Coordinator, prepare the administrative documents (MOU, handover, etc.) to be jointly signed with government authorities, communities or partners
ORG CHART POSITION (reporting and functional relationships)
Line manager: Field coordinator
Line report(s) on base: Deputy Project Manager, Team Leaders (in absence of DPM)
Functional manager: WASH Coordinator with input from FSL COO
Functional report(s):
III. Profile Required:
Personal abilities:
Languages: Arabic and English (fluent in writing and speaking)
Personal qualities: reliable, honest, very good organization, resistance to stress, good interpersonal skills, initiative and autonomy, capacity of prioritization of tasks.
Good understanding of the security context
Excellent communication and diplomatic skills
Strong analytical and writing/editing skills
Female candidates are highly encouraged to apply.
Technical competences:
Minimum bachelor degree in hydraulic and/or water sciences / engineering degree
2 years' experience as WaSH Program Manager (focusing on emergency/early recovery projects) or related position
Experience in working in tense security context with strict security rules
Experience in team management
Experience in remote/semi-remote management
Experience in delivering training and capacity building of staff
IT skills: Excellent knowledge of Microsoft Office software.
Strong knowledge of the project cycle, project implementation, project follow-up as well as the local humanitarian context. Experience with YHF and/or ECHO project implementation is a plus.
How to Apply
Please submit your application (ID, CV, cover letter, photocopies of diplomas, certificates of employment etc.) to Solidarités International by email to: alm.hr@solidarites-yemen.org
NB: Title of the related position must be written on your application. (WASH/FSL Program Manager)

NB: The vacancy may close before the deadline. Thank you for your comprehension.
NB: All Applications will be reviewed, if you are not contacted it means your application is not considered.
NB: Local candidates from areas of intervention will be favored to be selected for this position.
Final date for applications: 18th of August 2022.
Solidarités International is an equal opportunity employer. The organization shall not discriminate and will take affirmative action measures to ensure against discrimination in advertisements for employment, recruitment and other conditions of employment, preventing discrimination against any job applicant or employee on the bases of race, color, gender, national origin, age, religion, creed, disability, sexual orientation, gender identity or gender expression.
Adhering to Solidarités International means to comply with our Charter, Code of Conduct, Whistleblowing Policy & PSEA Policy.
Within Solidarités International Yemen female applications are very encouraged
Important Notes /
مقترحات هامة
Following the instructions on

How to apply

will always increase your chances of getting your application looked at.


إتباع تعليمات التقديم المذكورة في كل إعلان ستزيد من فرصة النظر لسيرتك الذاتية من قبل الجهة المعلنة
If you're applying by email, make sure you mention the job title in the

"Subject"

field of your message


تذكر أن تكتب إسم الوظيفة و موقعها في عنوان البريد عندما يكون التقديم عبر الإيميل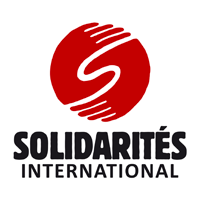 Other jobs from Solidarites Int'l