IT Technical Support Consultant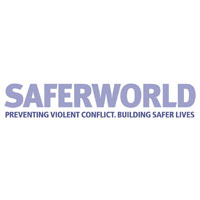 Computers/IT
Posted on 21 May, 2023
Closing on 06 Jun, 2023
Job Description
1. Introduction
The purpose of this document is to outline the terms of reference for an IT Technical Support Consultant engaged by Saferworld Yemen office. The consultant will provide technical expertise and assistance in supporting Saferworld Yemen office IT infrastructure, systems, and end-users.
2. Context
The IT Technical consultant will offer support to a small NGO office located in Khormaksar, Aden (Yemen). The office is opened on weekdays, currently with ten (10) staff, with some growth expected. Fibre internet and satellite (as backup only) terminals are in place with very basic office LAN and IT infrastructure. Staff use 4G internet access when working remotely. The organisation's HQ is based in the UK. Currently there is no trained IT support personnel in place hence the need to urgently hire a consultant.
3. Objectives
The objectives of the IT Technical Support Consultant are as follows:
a. Provide technical support and assistance to end-users regarding hardware, software, and network-related issues.
b. Troubleshoot and resolve technical problems in a timely manner to minimize downtime and maximize system availability.
c. Install, configure, and maintain computer systems, software applications, and peripheral devices.
d. Ensure the security and integrity of the organization's IT systems and data.
4. Responsibilities
The IT Technical Support Consultant will be responsible for the following:
a. Responding to and resolving end-user support requests through various channels, including phone, email, remote and in-person interactions.
b. Attending to the Yemen office (1 day per week minimum) and check all outstanding issues with the Operations Coordinator (and staff).
c. Diagnosing hardware and software issues and providing appropriate solutions or escalating to Saferworld global ICT helpdesk if necessary.
d. Assisting in the installation, configuration, and maintenance of computer systems, software applications, and peripheral devices.
e. Ensure automatic backups are in place and monitor
f. Collaborating with Saferworld Yemen Country Manager in the development and implementation of IT security measures, such as antivirus software, firewalls, and access controls.
g. Providing training and guidance to end-users on IT-related topics, such as software usage, data security, and best practices.
h. Assisting with the evaluation and selection of new IT solutions, including conducting research and providing recommendations to the Country Manager
i. Adhering to the organization's ICT policies, procedures, and standards.
5. Deliverables
The IT Technical Support Consultant will be expected to deliver the following:
a. Timely resolution of end-user support requests within defined Response and Resolution Commitments, see next section.
b. Documentation of support activities, including support tickets/jobs, troubleshooting steps, and resolutions.
c. Regular IT equipment maintenance and updates to ensure optimal performance and security.
d. Training materials and resources for end-users to enhance their IT skills and knowledge.
6. Response and Resolution Commitments
Category

Description

Target Response Requirements

Category 1 -

Near/Total loss of services for staff

Most/all staff are prevented from work effectively. Including internet, LAN, and related issues.

Within 1 hour, remotely if necessary and possible

Category 2 -

Severe disruption to staff member

An issue preventing a (single) staff member from working effectively

Same day

Category 3 – planned maintenance

Planned maintenance of IT equipment such as laptops, printer, network devices.

Arrangement with staff, within 1 week.
7. Reporting
The IT Technical Support Consultant will report to the Country Manager, with day-to-day work coordinated by the Operations Coordinator. All infrastructure-related decisions, work requiring additional time, costs or materials will be made by the Country Manager. As needed, and agreed with the Country Manager, communicate and discuss issues that require escalation with the Saferworld ICT Manager.
The consultant has no authority to purchase goods/service, commit to contracts or change contracts, or otherwise
commit Saferworld's funds.

8. Duration and Working Hours
The duration of the IT Technical Support Consultant engagement will be six months. The working hours will be 8 days (60 hours) per month (maximum), with 4 days fixed in office and 4 days on-demand as and when needed. The consultant should be flexible to accommodate support requests and occasional after-hours work for critical issues.
9. Confidentiality and Data Protection
The IT Technical Support Consultant must adhere to strict confidentiality and data protection guidelines. Any access to sensitive or confidential information should be handled with utmost care and in compliance with relevant data protection regulations.
10. Termination
Either party may terminate the engagement with a notice period of five (5) working days in writing. The consultant is expected to return all organization-owned equipment, data, and documents upon termination.
By accepting these terms of reference, the IT Technical Support Consultant agrees to comply with the outlined responsibilities and deliverables and work in the best interest of Saferworld Yemen Office.
How to Apply
Application Process
Interested candidates should submit a CV (or company profile), references, cost quotation by 6th June 2023 to jobs@saferworld.org.uk with "YEM-IT-Support" in the email subject line all applications should include the following information:
1. For individuals – CV, or

For companies - Description of the

company's services

Please attach to email

2. Two (2) current customers who can be contracted as referees, providing Name, role, organization/company, email, phone and brief description type of support provided

3. Covering letter provide details of experience for each point in the Terms of Reference

Please attach to email

4. Provide a quotation for services per day

5. Please state your location

6. Tell us how long have you been providing similar IT support services for
Important Notes /
مقترحات هامة
Following the instructions on

How to apply

will always increase your chances of getting your application looked at.


إتباع تعليمات التقديم المذكورة في كل إعلان ستزيد من فرصة النظر لسيرتك الذاتية من قبل الجهة المعلنة
If you're applying by email, make sure you mention the job title in the

"Subject"

field of your message


تذكر أن تكتب إسم الوظيفة و موقعها في عنوان البريد عندما يكون التقديم عبر الإيميل