WASH Program Manager
This job has ended. You cannot apply anymore.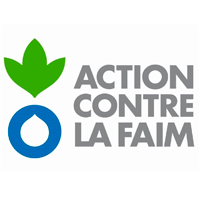 Engineering
Posted on 16 May, 2023
Closing on 28 May, 2023
Job Description
Action Contre la Faim is an International Humanitarian Organization established in 1979 with the mission to save lives by combating hunger through prevention, detection and treatment of malnutrition, in particular during and after emergency situations caused by conflict and natural disasters. Action Contre la Faim provides coordinated responses in nearly 50 countries including Yemen globally within 7 field of expertise which includes Nutrition and Health, Water, Sanitation and Hygiene, Food Security, Mental Health Care Practices, Gender and Protection, Advocacy, Risk and Disaster Management and Research.
ACF has been operational in Yemen since 2012 and is operational in 4 bases (Aden, Hodeida, Al khokha and Sanaa). The mission implements its activities which are centred on 3 sectors, Nutrition and Health, Water, Sanitation and Hygiene (WASH), Mental Health and Psychosocial Support and Protection (MHPSS-P).
For more information please visit our website. https://www.actioncontrelafaim.org/en/missions/yemen/
Job Title: WASH Program Manager
Location: Aden- with frequent travels to the field.
Contract duration: 6 months with possibility of extension
Basic monthly salary (taxable): 2303$ to 2753$ based on experience salary calculation (excluding other benefits offered by the organization)
Direct Line Manager: Field Coordinator Aden
Technical Manager: WASH Head of department
Position Summary
Manages and lead the implementation of WASH programs with the overall aim to achieve the programme objectives and activities in line with donor agreement (definition/formulation, implementation, monitoring and evaluation).
Tasks and Responsibilities
Objective 1: Contribute on strategy and the positioning of the WASH Department
Good understanding and communication of the context in relation to WASH
Develop and share clear reports, technical and field information with the ACF team
Participation in the WASH strategy at mission level
Ensuring that teams have a clear understanding of Sphere / cluster and WHO standards
Where appropriate integrate WASH with the other sectors
Good understanding of cross-cutting issues such as Gender, protection and DRR in relation to WASH
Examples of tasks:
Understand communicate and monitor project indicators targets and overall objectives
Submit the progress report (APR) on a monthly basis
Be familiar with the ACF WASH strategy and contribute to its periodic review
Identify and respond to the needs in the WASH sector
Coordinate with various stakeholders such as government staff, other INGOs and the clusters.
Objective 2 : Identify needs and contribute to project formulation
Identifying humanitarian needs for in relation to WASH
Identify and share disaggregated target population data
Participation in formulating WASH programs by ensuring the involvement of logistics, HR, administration, other sectors of intervention, partners)
Contributing to writing the WASH sections of project proposals (logical framework, letter of intent, narrative, budget, timeline and procurement plan ....) in collaboration with the relevant departments
Examples of tasks:
Carry out needs assessments with support from WASH HOD (methodology, definition of tools, training of field teams, conducting field surveys)
Collect secondary data and information supplied by the target populations
Analyse the results of need assessments and Write up analysis report
Propose recommendations for the definition of programs (location, implementation methods, context, etc.)
Put forward recommendations for program design
Work on program design, taking into account logistics, administration, and Finance
Objective 3 : Ensure the implementation, monitoring and reporting of WASH projects
Implementation of the WASH program(s) in accordance with the intervention's logical framework, budget, detailed implementation plan, and ACF's logistical and administrative procedures
The quality of the programs implemented in accordance with ACF's technical and project management standards
To be fully aware of its project(s), the issues, the logical framework and the indicators, by having a printed copy of the donor contractual documents, and to share the information with its teams
Identification of technical constraints related to the implementation of its projects and Proposing innovative technical solutions to meet its constraints
The implementation of technical recommendations issued on his project
Monitoring of its programs, through internal APR monitoring tools, its regular presence in the field, an updated chronogram, monthly budget monitoring analysis
Donor and ACF visibility on its project sites according to local context
The timely writing of the WASH parts of the external and internal reports to be submitted in connection with the projects to Grants HOD
Identification and implementation of safety measures for teams and populations (distribution site, community work site, etc.)
To equip and use the water quality testing lab
Examples of tasks:
To take note of its contractual documents lessors
Train its teams in the logical framework of the project, in its transversal issues, etc.
Refer to existing technical guidelines to define the different stages of the projects
Develop technical methodologies for the implementation of his/her project(s), to be submitted for validation to the WASH Department Manager
Implement the project activities with its teams
Write a monitoring and evaluation plan and implement it together with MEAL team
Lead a regular progress meeting with the program team
Write the APR of your project each month
Participate in the monthly budget monitoring exercise, request it if it is not done.
Plan the needs and means with the Logistics and Finance departments
Drafting of donor reports (interim, final) and reports to inform the supervisory authorities
Submit timely reports to supervisor for approval and distribution
Identify risks with the relevant support departments
Train the teams
Objective 4 : Contribute to program quality and accountability processes and measure program impact
Promoting and contributing to the evaluation of the impact of its project with MEAL team
Promoting and contributing to learning and quality improvement with MEAL team (internal evaluation and joint visits)
Implementing complaint mechanisms aimed at transparency and ethics of projects, particularly with the assisted populations with MEAL team
Supporting the implementation of the PDM, PCM, baseline and endline survey
Examples of tasks:
Contribute to the writing of the TOR for the external evaluation
Define and implement joint visits/evaluations (program managers, beneficiaries, donors, other partners in the area)
Implement recommendations from internal and external evaluations as part of a specific work plan (quality project)
Ensure the use of complaint mechanism
Responding to the target population through the complaint mechanism
Make a report at the end of the impact evaluation to the target population and the authorities
Objective 5 : Participate, coordinate, and represent ACF in its areas of intervention:
Coordination of activities with other sectors and departments within ACF
Represent ACF in the sub and national WASH cluster
Contributing to the process of assessing, selecting and formalising partnerships
Examples of tasks:
Participate in and contribute to internal and external coordination meetings
Represent ACF in forums or working groups in WASH and related area
Objective 6 : Supervise and manage the team
Support in recruiting and orientating new team members
Manage the team on a daily, weekly and monthly basis in the office and filed sites
Set objectives, goals and tasks and measure performance of the WASH team
The development of the team training plan.
Examples of tasks:
Organise and conduct regular team meetings
Develop agree and monitor individual action plans for team members
Communicate agree and manage work load using basic project management tools
Providing technical support for the teams
Populate basic project management tools such as Gantt charts, procurement plans using ACF formats
Additional Responsibilities
This job description is not intended to be all inclusive and the employee will also perform other related tasks as required and responsible for reporting and communication of progress and achievement of the specific assigned task;
Conduct all duties in a professional manner in accordance with ACF Safeguarding Policy, Code of Conduct, Internal Rules and Regulations, mandate and charter of principles including promotion of gender equality.
The employee is also required to remain alert and responsive to any child and adult safeguarding risks, acquire relevant knowledge and skills to promote strong safeguarding practices, and conduct duties in a manner consistent with the mission Safeguarding Policy.
Required Qualification, Skills and Experience
Bachelor Degree in civil / construction engineering from a recognized university with a minimum of 4 years of experience in the WASH sector .
Experience designing organising and performing trainings on WASH topics
Strong technical knowledge on WASH hardware / construction interventions
Strong technical knowledge on WASH software and public health interventions
Experience with water quality testing
Experience designing and performing need assessments for WASH
Capacity to organize and supervise the work of the team,
Good diplomacy and negotiating skills
Capacity to analyse a situation and propose practical and timely solutions
Good report writing skills for weekly, monthly, quarterly, donor reports
Ability to manage project budgets, procurement plans, and forecasts
Competent using Word, Excel, PowerPoint, AutoCAD
Language skills: Fluency in English and Arabic
Safeguarding Commitments
Action Contre La Faim has a zero tolerance to all forms of violations of Child and Adult Safeguarding and the Code of Conduct by staff. In the process of recruitment, selection and appointment ACF implements a range of procedures and actions to ensure children and vulnerable adults are safeguarded and abuse is prevented.
Gender Equality Commitments
Foster an environment that supports values of women and men, and equal access to information;
Provide a work environment where women and men must be evaluated and promoted based on their skills and performance;
Respect beneficiaries' women, men, children (boys and girls) regardless of gender, sex orientation, disability, religion. race, color, ancestry, national origin, age, or marital status;
Value and respect all cultures.
How to Apply
How to apply has been removed becuase this job has ended. If this is a special case, please contact us and we will help.
Important Notes /
مقترحات هامة
Following the instructions on

How to apply

will always increase your chances of getting your application looked at.


إتباع تعليمات التقديم المذكورة في كل إعلان ستزيد من فرصة النظر لسيرتك الذاتية من قبل الجهة المعلنة
If you're applying by email, make sure you mention the job title in the

"Subject"

field of your message


تذكر أن تكتب إسم الوظيفة و موقعها في عنوان البريد عندما يكون التقديم عبر الإيميل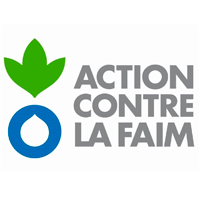 Other jobs from Action Contre la Faim