Territory Sales ( مسئول مبيعات منطقة)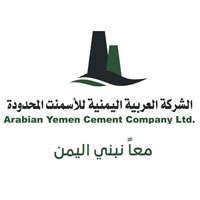 Job Description
تعلن الشركة العربيَّة اليمنيَّة للأسمنت المحدودة عن وظيفة شاغرة (مسئول مبيعات منطقة ) و ذلك حسب الشروط التالية:
أولا : المهام:
1. تنفيذ خطة التسويق والمبيعات وتقديم المقترحات الكفيلة بتطوير الأداء التسويقي والبيعي في إطار منطقة عمله.
2. متابعة الوضع التنافسي لمنتجات الشركة مقارنة بالمنتجات المنافسة في إطار منطقة عمله وإعداد التقارير المتعلقة بالعملاء والمنافسين بشكل يومي، أسبوعي، شهري –دوري، سنوي- وبحسب متطلَّبات المهام المُكلَّف بها.
3. تجهيز وأرشفة سجلات العملاء في تلك المناطق ومتابعة حل مشاكل أسواقه وعملائه.
4. العمل على تطوير الحصة السوقيَّة لمنتجات الشركة في إطار منطقته البيعية.
5. تقديم المقترحات لتنشيط المبيعات وتحفيز العملاء والأسواق في إطار منطقته البيعيَّة.
6. متابعة جميع ما يتعلق بعملاء المنطقة التابعة له من كشوفات حسابات ومطابقات حساباتهم شهرية / دورية / سنوية، ومتابعة الضمانات البنكية أو النقدية للعملاء وأرصدة عملاء الآجل والمديونية والمهام الأخرى المرتبطة بنفس المجال.
7. الرفع بإحتياجات المنطقة من المواد والأنشطة التسويقية.
8. أي مهام أخرى توكل إليه من قبل مديره المباشر.
ثانيا : المؤهلات العلمية:
1. بكالوريوس تجارة ويفضل إدارة أعمال أو تسويق.
2. خبرة (3) سنوات على الأقل في مجال ذا صلة.
ثالثا: المهارات:
1. إجادة اللغتين العربية / الإنجليزية.
2. المهارة في إستخدام البرامج والتطبيقات الخاصة بتحليل البيانات وإظهارها (خصوصاً برنامج إكسل).
Arabian Yemen Cement Company Ltd announces a vacancy (Territory Sales) according to the following conditions:
Firstly:
Responsibilities / Duties
1. Execute the marketing and sales plan and submitting proposals to develop sales and marketing levels within the framework of his sales region.
2. Follow up the competitive situation of the company's products compared to the competing products within its region, and prepare reports related to customers and competitors on a daily, weekly, monthly – periodic, annual basis – and according to the tasks assigned to him.
3. Prepare and archer customer records of the region and follow up solving the market and customers problems.
4. Develop the market share of the company's products within its sales area.
5. Present suggestions to increase sales and stimulate customers and markets within his region.
6. Follow up all issues related to region customers including accounts statements, reconciliations of accounts on monthly / periodic / annually basis , customers bank or cash guarantees, balances of credit customers , indebtedness and other tasks related to the same field.
7. Report of the region's needs for materials and marketing activities.
8. Any other tasks assigned by direct manager.
Secondly:
Qualifications
1. Bachelor of commerce, preferably business administration or marketing.
2. At least (3) years' experience in a related field.
Skills Requirements:
1. Arabic/English Proficiency
2. Using data analysis / display programs and applications (especially Excel).
How to Apply
All interested applicants shall send their Cvs to recruit@ayccl.com No later than 21-06-2021 Applicants must include job title (Territory Sales) in email subject.

على جميع الراغبين بالتقديم إرسال السيرة الذاتية إلى recruit@ayccl.com في موعد أقصاه 21-06-2021.
يجب كتابة إسم الوظيقة (مسئول مبيعات منطقة) في خانة موضوع الرسالة.
Important Notes /
مقترحات هامة
Following the instructions on

How to apply

will always increase your chances of getting your application looked at.


إتباع تعليمات التقديم المذكورة في كل إعلان ستزيد من فرصة النظر لسيرتك الذاتية من قبل الجهة المعلنة
If you're applying by email, make sure you mention the job title in the

"Subject"

field of your message


تذكر أن تكتب إسم الوظيفة و موقعها في عنوان البريد عندما يكون التقديم عبر الإيميل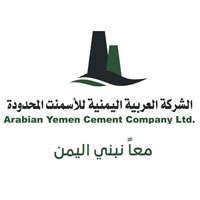 Other jobs from AYCC
Send this job to a friend