Program Logistics Support Officer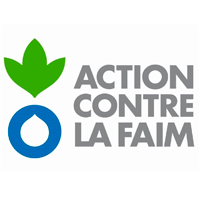 Logistics
Posted on 08 Jun, 2021
Closing on 19 Jun, 2021
Females are encouraged to apply for this position
Job Description
Action Contre la Faim is an International Humanitarian Organization which is private, non-political, non-denomination and non-profit making. Action Contre la Faim vocation is to save lives by combating hunger, disease and those crises threatening the lives of vulnerable men, women and children. Action Contre la Faim currently operates in 46 countries including Yemen globally and conduct programs in nutrition, food security, health, water and sanitation.
JOB TITLE: Program Logistics Support Officer
Department: Logistics
Location: Aden
Duration: Six Months
Supervised by: Logistics Manager – Aden
Supervises: N/A
Assignment:
To facilitate the implementation of project-related field logistics activities in accordance with ACF KitlogV3.1 procedures, and the ACF rules and regulations and the ACF Charter.
Objective 1 : Carry out logistics activities related to programs
Activities:
Supplies and Procurement:
Follow up the supply plan with program managers and ensure that procurement is in process according to the project procurement plan
Receive and process Procurement Lines (PL) on reception frequencies;
Provide support in market analysis;
Ensure best available prices & quality, collect quotations, suppliers references;
Review and confirm all procurement request before processing (especially work & service);
Ensure that PL includes all required specifications/BoQ and supporting documents;
Update and share the Procurement Follow Up (PFU) on weekly basis through Link,
Monitor deliveries to the department/bases/programs
Facilitate Program department in making procurement request, BoQ;
Prepare request for quote , prepare assessment table and get approval according to ACTION AGAINST HUNGER standard procedures ;
Prepare purchase/Work contract or Supplier Purchase Order (SPO) and coordinate supplier during the delivery of the goods and services
Arrange tender and other procurement meetings and take minutes
Facilitate good communication between Sr. Supply Chain Officer/ Manager and program managers on procurement and delivery of items to programs
Receive stock release orders from program managers and transmit them to the logistics and ensure the delivery of items requested
Ensure that items are properly organized in the stores in field locations
Conduct regular field visits to support the logistics needs of program staff in the ACF project sites. Anticipate the logistics needs of ACF program sites (Health Facilities, Stabilization Centers, etc), in collaboration with with the program manager
Prepare Procurement Dossiers for framework agreements and contract and update relevant monitoring tools (Procurement Follow Up and Contract Follow Up) ;
Liaise with contractor to ensure compliance with the contract, including initial meeting;
Collect and prepare any supporting documents related to contract implementation or modification;
Communicate to line manager any deviation from the initial contract.
Ensure that all documentation required as per contract is provided by both parties;
Collect and review all delivery documentation including "Work Completion Certificate" of the construction work;
Prepare payment transaction according to delivery and contract payment terms.
Ensure that running costs materials or supplies are delivered on time to the sites before to face any shortages.
Construction and rehabilitation:
Ensure that all work related to construction or rehabilitation in ACF project sites is following ACF procedures
Monitor the implementation of construction and rehabilitation work by ACF- contracted Contractor in order to ensure the work is conducted according to the agreed BoQs
Liaise with contractors in collaboration with Supply Chain Officers and under the supervision of the base logistics management
Report any issues with contractors (failure to meet BoQ specifications, delays in implementation, etc) to program managers and base logistics managers
Participate in the kick off meetings during construction sites handover to contractors.
Ensure contractors comply with work schedules agreed and other contractual obligations.
Ensure and approve "Work Completion Certificate" on behalf of logistics department.
Ensure all decisions made during the visits must be clearly documented and to be reported to the Logistics Manager for determination. No verbal decisions will be tolerated at all at any stage.
Manage possible conflicts during implementation period and report appropriately to the Logistics Manager and Field Coordinator.
Archiving all documents during the works implementation.
Participate in Conducting and planning for intermediary visits on site.
Monitor the implementation of construction and rehabilitation work by ACF-contracted suppliers in order to ensure the work is conducted according to the agreed BoQs
Liaise with contractors in collaboration with Supply Chain Officers and under the supervision of the base logistics management
Report any issues with contractors (failure to meet BoQ specifications, delays in implementation, etc) to program managers and base logistics managers.
Initia
Transport :
Assist inthe logistics planning for program staff movements to the field, and coordinate with fleet.
Maintenance of program facilities:
Ensure maintenance of ACF-supported premises and equipment in program sites in the field (Health Facilities, stores, etc)
Assist programs to assess maintenance requirement and prepare BoQ
Execute maintenance work either directly by ACF or by selected contractor
Ensure quality of the work as per agreed specification / BoQ and work completion certificate as per work done
Manage generator consumption follow-up, maintenance , and fuel delivery in the sites.
Expenditures Forecast
Prepare the monthly forecast of expenditures for transport, repair and maintenance, and logistics-related casual workers for the programs.
Objective 2 : Provide technical support to program staff
Activities:
Support the implementation of supply chain management with program staff
Organize training sessions in stock management, PR preparation, delivery notes, etc…
Objective 3 : Organize transportation and field distribution
Activities:
Coordinate Receive Stock Release Orders from Program Managers and Stock Keeper and transport to field level as per logistics procedures
Assess transportation requirement and provide information to program and fleet manager.
Prepare a monthly transportation plan and prepare related logistics plan as per program distribution plan
Coordinate loading from warehouse or supplier location and transport to field level
Organize unloading at field level and assist program for distribution and documentations management
Coordinate Stock Management as back-up of store keeper
Objective 4 : Contribute in fleet management
Activities:
Act as back-up for fleet management and compound management in absence of senior fleet and logistics officer.
Coordinate program and logistics to assess and understand real vehicle need for the program in the field
Assist fleet officer to prepare movement plan for weekly and monthly basis
Assist fleet officer in fleet management issues at field level
Monitor vehicle movement at field level and report to fleet officer
Objective 5 : Participate in security management
Activities:
Make sure that the security rules are respected and followed during distributions, transportation and by ACF staff in the field
Promptly report any security or safety issues or violations of ACF security rules to the his/her line manager, Logistics Manager or Field Coordinator
Objective 6 : Other activities
Activities:
Regular movement to field location to coordinate and support logistics activities
Provide logistics support activities as required by ACF Aden logistics department
Provide the weekly and monthly logistics narrative report in the area of responsibility
Fulfil other tasks as delegated by the line manager or Logistics Manager
Qualifications:
University Degree in Engineering (preferable in Civil, Architecture), Management, and high School leaving certificate
2 years professional experience in Logistics field (preferable civil engineering related supply chain and/or procurement) with INGO preferable.
Skills required:
Computer knowledge (Word and Excel)
Diplomacy & Negotiating skills
Ability to identify problems and find solutions
Ability to work under pressure
Good organizing capacity, Management experience Rigour (on procedures)
Team Spirit and communication skills
Autonomy
Honesty
Fluent in both English and Arabic languages.
Engineering, construction, electrical or ICT experience an asset.
Conditions:
Level of the position: T2.
Basic salary in accordance with our National Salary grid.
Transportation allowance.
Eid bonus: a full basic salary per year.
Medical and life insurance coverage: Including the employee, spouse, children and parents.
How to Apply
ACF offers equal opportunities, however priority given to qualified female and/or persons with a disability.
Application Process: Please make sure your application is align with below conditions:
Send application comprising a detailed CV and Cover Letter in English

On Email Subject, clearly mention the position you have applied + the location of the position.

Please do not send more than one time.
To the following email address: recruitment-ad@ye-actioncontrelafaim.org latest by 19/June/2021.
Only short-listed candidates will be contacted.
Important Notes /
مقترحات هامة
Following the instructions on

How to apply

will always increase your chances of getting your application looked at.


إتباع تعليمات التقديم المذكورة في كل إعلان ستزيد من فرصة النظر لسيرتك الذاتية من قبل الجهة المعلنة
If you're applying by email, make sure you mention the job title in the

"Subject"

field of your message


تذكر أن تكتب إسم الوظيفة و موقعها في عنوان البريد عندما يكون التقديم عبر الإيميل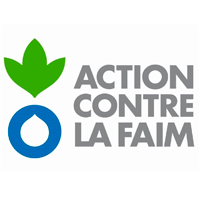 Other jobs from Action Contre la Faim
Send this job to a friend