Senior Procurement Officer 
This job has ended. You cannot apply anymore.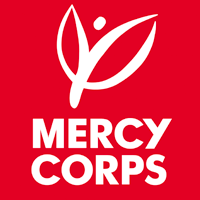 Logistics
Posted on 17 Nov, 2022
Closing on 30 Nov, 2022
Job Description
Mercy Corps is a leading international non-governmental humanitarian agency with a global mission to alleviate suffering, poverty and oppression by helping people build secure, productive and just communities.
Safeguarding at Mercy Corps is committed to the community members we work with and the beneficiaries we serve. As part of this commitment, Mercy Corps has zero tolerance for violations of our Code of Conduct (Sexual Abuse of Beneficiaries and Community Members (PSEA), Anti-Trafficking Policy, Child Safeguarding Policy, Mercy Corps Ethics Complaint and Whistleblower Policy, Sexual Misconduct in the Workplace Policy, Discrimination, Harassment and Bullying Policy, and Anti-Fraud and Corruption).
Mercy Corps Yemen would like to announce that the following position is currently open for recruitment:
Position Title: Senior Procurement Officer
Number of Vacancy: 1
Duty Station: Sana'a
Position Category: Full-time AND Regular
Duration of Assignment: till 28 Feb 2023
Deadline : 30-Nov-2022
About Mercy Corps
Mercy Corps is a leading global organization powered by the belief that a better world is possible.
In disaster, in hardship, in more than 40 countries around the world, we partner to put bold solutions into action — helping people triumph over adversity and build stronger communities from within. Now, and for the future.
The Program / Department summary
Operations Department provides key support to the entire country program in procurement, asset management, warehouse management, fleet management and facilities & office management for successful program implementation, Operations Department is committed to implementing and maintaining the highest standards of efficiency and integrity in the support and services.
The Position Summary
The Senior Procurement Officer is a critical member of the country mission with future supervisory and managerial responsibility. Reporting directly to the Operations Manager, the Senior Procurement Officer will be primarily responsible for enabling excellence in all tendering and contracting functions throughout all Yemen offices. She/he will be responsible for the coordination with the Operations and Administration coordinators, Procurement Staff and Program staff across all of the offices in Yemen, close coordination with the program staff in particular in areas of tendering, contracting, contract administration, tender and contract processes as well as other methodology of the purchases in accordance to FP3.
S/he will be required to strengthen the Procurement Performance for tendering and contracting, efficiency and Quality during purchasing throughout the Yemen mission by developing the Tendering, Contracting and Quality Control systems in particular, building the capacity of procurement and program staff, drafting in country policies in relation to tendering, contracting and quality controls, helping programs to develop their procurement plans and establishing robust and accountable systems. In undertaking these functions, the Senior Procurement Officer will be required to travel across field offices and sites.
Essential Responsibilities
Procurement and Contract Management:
Coordinate MC procurement activities according to the Field Procurement Policies and Procedures, SOPs and donor rules & regulations.
Act as Head of Procurement in the country program.
Ensure that the procurement department supports the programs efficiently and compliantly.
Interact with contractors, in coordination with the Program & stakeholder Managers.
Ensure that the required documentation of supplies and transactions are completed to standards.
Prepare status reports on deliveries for P&L and office Management and recipient of supplies. Assist in the maintenance of thorough procurement files as outlined in the MC procurement policy.
Coordinate with the Warehouse on delivery of items including completion of Goods Received Notes, storage of items and transfer of items to field sites.
Ensure that Mercy Corps' procurement activities are legal and moral.
Enforce proper use of procurement ceilings and approval procedures
Participate in management meetings where required and ensure close collaboration with Program and Finance Management across the Mercy Corps Yemen.
Work directly with Manager of Operations to define country strategy for all purchases through tenders and contract management and administration.
Draft Tenders and Contracts and improve the contract provisions by strengthening the accountability by suppliers but also by Mercy Corps during implementation of the contracts
Share for review tender packages and manage the public advertisement
In liaison with the originator and Operations Manager organize tender committee in accordance to the field procurement manual, country policies and local laws
Draft Contracts share for reviews and seek for approvals.
Regularly produces purchase status and completed purchases report using PR Masterlist and Tender and Contract Tracking.
Provide program support, coordination, supervision and monitoring activities designed to meet program objectives.
Advise and support the development and management of systems, for full integration with Mercy Corps systems.
Develop and lead the strategic direction and development of the procurement unit
Facilitate and lead the Procurement planning process for high value and high demanding programs with the respective programs teams individually.
Provide training and work with Mercy Corps staff to ensure smooth introduction of procurement systems
Support Operations Manager to establish a strategic direction for Procurement Systems in pursuit of quality, accountability and excellence.
Ensure integration of procurement systems and processes in particular related to Tendering and Contracting, in all Mercy Corps Yemen offices.
Work with other procurement team members and Head of Offices in respective offices to ensure quick and in time implementation.
Coordination with SCHAMCHA authorities regarding their supervision/observation for all Tender bid openings and deal with SCHAMCHA with anything related to the tender.
Regularly produces purchase status and completed purchases report using PR Masterlist and Contract Tracking.
The Senior Procurement Officer will conduct himself/herself both professionally and personally in such a manner as to bring credit to Mercy Corps and to not jeopardize its humanitarian mission.
Team Management
Design a robust onboarding orientation and training program for procurement for all new mission Staff members
Create and sustain a work environment of mutual respect where team members strive to achieve excellence.
Promote accountability, communicate expectations and provide constructive feedback via regular performance reviews.
Contribute to office and country team-building efforts, help team members identify problem-solving options and ensure the integration of all team members into relevant decision-making processes.
Organizational Learning
As part of our commitment to organizational learning and in support of our understanding that learning organizations are more effective, efficient and relevant to the communities they serve, we expect all team members to commit 5% of their time to learning activities that benefit Mercy Corps as well as themselves.
Accountability
Reports Directly To: Operations Manager
Accountability to Participants and Stakeholders
Mercy Corps team members are expected to support all efforts toward accountability, specifically to our program participants, community partners, other stakeholders, and to international standards guiding international relief and development work. We are committed to actively engaging communities as equal partners in the design, monitoring and evaluation of our field projects.
Minimum Qualification & Transferable Skills
Degree in a relevant business field or professional procurement qualification is desired.
Minimum 3 years of experience procurement management at large scale.
Strong organizational skills; ability to interact effectively with international and national personnel.
Excellent oral and written English skills.
High level of computer skills on MS Office programs.
A demonstrated ability to multi-task and process information into action as to not delay program activities.
A clear understanding of procurement ethics and donor compliance is essential.
Success Factors
The successful Senior Procurement Officer will be good at problem-solving and work out methods to deliver successful programs while demonstrating excellent stewardship of donor funds and compliance with Mercy Corps and donor regulations. He/she will maintain strong cooperative relationships with other departments and interact effectively with international and national personnel both in a managerial and training capacity while demonstrating the ability to multi-task, meet deadlines and process information in support of changing program activities. The most successful Mercy Corps staff members have a solid commitment to teamwork and accountability, thrive in evolving and changing environments and make effective written and verbal communication a priority in all situations.
Ongoing Learning
In support of our belief that learning organizations are more effective, efficient and relevant to the communities we serve, we empower all team members to dedicate 5% of their time to learning activities that further their personal and/or professional growth and development
Living Conditions / Environmental Conditions
The position is based in Sana'a, and it requires up to 40% travel to support country programs, which may include travel to insecure locations where freedom of movement is limited and areas where amenities are limited.
Diversity, Equity & Inclusion
Achieving our mission begins with how we build our team and work together. Through our commitment to enriching our organization with people of different origins, beliefs, backgrounds, and ways of thinking, we are better able to leverage the collective power of our teams and solve the world's most complex challenges. We strive for a culture of trust and respect, where everyone contributes their perspectives and authentic selves, reaches their potential as individuals and teams, and collaborates to do the best work of their lives.
We recognize that diversity and inclusion is a journey, and we are committed to learning, listening and evolving to become more diverse, equitable and inclusive than we are today.
Equal Employment Opportunity
Mercy Corps is an equal opportunity employer that does not tolerate discrimination on any basis. We actively seek out diverse backgrounds, perspectives, and skills so that we can be collectively stronger and have sustained global impact.
We are committed to providing an environment of respect and psychological safety where equal employment opportunities are available to all. We do not engage in or tolerate discrimination on the basis of race, color, gender identity, gender expression, religion, age, sexual orientation, national or ethnic origin, disability (including HIV/AIDS status), marital status, military veteran status or any other protected group in the locations where we work.
Safeguarding & Ethics
Mercy Corps is committed to ensuring that all individuals we come into contact with through our work, whether team members, community members, program participants or others, are treated with respect and dignity. We are committed to the core principles regarding prevention of sexual exploitation and abuse laid out by the UN Secretary General and IASC and have signed on to the Interagency Misconduct Disclosure Scheme. We will not tolerate child abuse, sexual exploitation, abuse, or harassment by or of our team members. As part of our commitment to a safe and inclusive work environment, team members are expected to conduct themselves in a professional manner, respect local laws and customs, and to adhere to Mercy Corps Code of Conduct Policies and values at all times. Team members are required to complete mandatory Code of Conduct elearning courses upon hire and on an annual basis.
COVID -19 vaccination:
Mercy Corps Yemen requires all its team members to be fully vaccinated as part of the work requirement. Those who are not vaccinated will be required to get the vaccination if selected and offered the job.
How to Apply
How to apply has been removed becuase this job has ended. If this is a special case, please contact us and we will help.
Important Notes /
مقترحات هامة
Following the instructions on

How to apply

will always increase your chances of getting your application looked at.


إتباع تعليمات التقديم المذكورة في كل إعلان ستزيد من فرصة النظر لسيرتك الذاتية من قبل الجهة المعلنة
If you're applying by email, make sure you mention the job title in the

"Subject"

field of your message


تذكر أن تكتب إسم الوظيفة و موقعها في عنوان البريد عندما يكون التقديم عبر الإيميل