Therapeutic Feeding Center Medical Doctor–Team Leader (TFC MD TL)
This job has ended. You cannot apply anymore.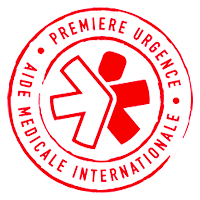 Job Description
Preliminary Job Information
Title : THERAPEUTIC FEEDING CENTER MEDICAL DOCTOR–TEAM LEADER (TFC MD TL)
Duty Station: RAYMAH – ALJABIN – AL THULAYA HOSPITAL
Reports to: NUTRITION PROJECT MANAGER
Creation / Replacement (incl. name): REPLACEMENT
Announcing Date: 13TH JUNE, 2022
Closing Date: 25TH JUNE, 2022
Contract period: 6 MONTHS
Salary: ACCORDING TO ORGANIZATION GRADES
General Information on the Mission
Context
Première Urgence - Aide Médicale Internationale (PU-AMI) is a non-governmental, non-profit, non-political and non-religious international aid organization. Our teams are committed to supporting civilian victims of marginalization and exclusion, or those hit by natural disasters, wars, and economic collapses by answering their fundamental needs. Our aim is to provide emergency relief to uprooted people to help them recover their dignity and regain self-sufficiency. The association leads in average 190 projects a year in the following sectors of intervention: Food Security, Health, Nutrition, Construction and Rehabilitation of infrastructures, Water, Sanitation, Hygiene and Economic Recovery. PU-AMI is providing assistance to around 5 million people in 20 countries across Africa, Asia, the Middle East, Eastern Europe and France.
Yemen is one of the 30 poorest countries in the world with 54% of the population (2014 est.) living below the poverty line on less than two dollars a day. In parallel, since 2011 and the Yemeni revolution, the State is facing major humanitarian challenges. The transitional process failed to provide sustainable peace in the region. The country is now divided in two, with northern Yemen being under severe stress to provide for its population. In March 2015, a Saudi-led coalition began airstrikes in support of southern based pro-government forces, leading to a very unstable situation and dire humanitarian needs.
The armed conflict has spread rapidly throughout much of Yemen since mid-March 2015, with devastating consequences for civilians. Two years of violence has led one of the world's poorest countries into chaos. Around 70% of the population, or 18.8 million people, now depend on humanitarian aid (OCHA); 2.8 million people are displaced; Dozens of schools and hospitals were the target of attacks; 17 million Yemenis are food insecure, and 3 million children and pregnant or lactating women are acutely malnourished. The lack of access to safe drinking water and sanitation also affects 14 million people. 14.8 million people have no access to health care. A generation of Yemeni children is at risk, as nearly 2 million children do not have access to education because of conflict, poverty and discrimination. Yemen has turned into the number one humanitarian crisis in absolute numbers of people in need
PU-AMI's history in the country and intervention strategy
PU-AMI has been present in Yemen since 2007. From 2007 to 2011, PU-AMI supported the primary health system in Hodeidah Governorate. After a one-year stand-by in 2011 due to security reasons, the mission re-started in July 2012 with a nutrition project focusing both on emergency response and a longer-term community-based approach in Hodeidah and extended its activity in Raymah Governorate.
Since 2017, PU-AMI continued to concentrate its intervention in 6 districts of Hodeidah and 3 districts of Raymah. The number of IDPs in those two Governorates is very large and weight consequently on a population already living in extreme precariousness. The core field of intervention for PU-AMI in these Governorates is an integrated approach on health and nutrition including community-based activities.
In Hodeidah and Raymah governorates,
, PU-AMI is responding to the ongoing nutrition crisis through primary health care and management of acute malnutrition for children U5 and pregnant and lactating women, as well as running Therapeutic Feeding Centres for severely malnourished children with medical complications.
As part of this integrated approach in those two governorates, PU-AMI also implements MHPSS activities water, hygiene and sanitation with WASH being prioritized in the rehabilitation of health facilities to manage more effectively nutrition activities.
PU-AMI positioned itself in influencing sectors, through effective participation to clusters and sub-clusters (health, nutrition, WaSH, Logistics) and working Groups, (MHPSS, PSEA Network) and is working closely with relevant government departments (SCMCHA; MoPHP)
PU-AMI current activities focus on:
Support Primary Health Care package at the supported health facilities: medical consultations
Support rehab, WaSH works and maintenance of the health facilities.
Strengthening and supporting Basic Emergency obstetric and Newborn Care services (BEmONC);
Provision of outpatient care consultations for > 5 years males and females in the target population including Integrated Management of Childhood Illness (IMCI) consultations for children <5 years' age.
Community Management of Acute Malnutrition and inpatient care for children and Community Management of Acute Malnutrition for pregnant and lactating women as per national guidelines.
Provision of transportation and medical/surgical intervention costs for complicated deliveries at the higher-level referral facilities.
Capacity building for health workers and community health volunteers (CHVs).
Provision of medicines, medical supplies, medical equipment (including laboratory as per need), PPEs (personal protective equipment), and cleaning material for infection prevention and control.
Support operational costs, Water through trucking, and fuel- as per need.
Essential rehabilitation/maintenance of each health facility as per need.
Overall Objective
The TFC medical doctor Team Leader (TFC MD TL) organizes, supervises, and supports the entire clinical team, which will consist of (in its entirety, inclusive of TFC MD TL) 1 PUAMI nurse; 1 PUAMI Log Assistant; 1 PUAMI cook; 1 PUAMI MBC nurse; 2 GHO Medical doctors; 7 GHO auxiliary nurses, 1 health educator AND 6 other non-medical staff members. The TFC MD TL ensures that daily clinic activities follow PU-AMI's technical standards, protocols, policies, and procedures.
In addition to the supervision duties, the TFC MD TL is also be expected to perform clinical duties relevant to his/her role as a medical doctor/physician: Ensures the sound management of the Patients admitted at the Therapeutic Feeding Center with Severe Acute Malnutrition and Complications as per CMAM's TFC Protocols. Works in collaboration with the Pediatric Unit at MOPHP Health center/Hospital integrates other Components of CMAM.
Tasks and Responsibilities
1. He/She manages the implementation of the nutrition and health technical services in the TFC as defined by CMAM's TFC Protocols
2. He/She achieves a high standard of care for patients in the TFC in collaboration with all members of the multidisciplinary clinical team.
3. He/She effectively coordinates PU-AMI TFC activities with the Pediatric Unit at MOPHP Health center/Hospital.
4. He/She establishes and maintains linkages between TFC and other Components of CMAM.
5. He/She participates in the capacity building of the government Health Workers
6. He/She supervises and follows all other TFC staff during duty.
7. He/She supervises all TFC activities and send all TFC reports and needs to Nutrition Project Manager on Time.
Specific objectives and linked activities
1. MANAGE THE IMPLEMENTATION OF THE NUTRITION AND HEALTH TECHNICAL SERVICES IN THE TFC AS DEFINED BY CMAM'S TFC PROTOCOLS
He/She ensures that all necessary equipment, drugs, and consumables are available, and in good working condition; and anticipates any needs ahead of shortages. He/She must inform the Nutrition PM immediately of any shortages of drugs, consumables, and medical equipment.
He/She is responsible for the implementation of the TFC part of the nutrition components at the MOPHP Hospital/Health center, including referrals from PU-AMI supported OTP sites.
He/She is responsible for the management of SAM children with complications and provide technical guidance and training to the TFC team (medical and non-medical staff) as well as ensure protocols are being adhered to and the TFC is operating within quality indicators; and
He/She validates the proper record of the malnourished patients by nurses as per MoPHP tools (registers, cards, databases, etc.).
2. ACHIEVE A HIGH STANDARD OF CARE FOR PATIENTS IN THE TFC IN COLLABORATION WITH ALL MEMBERS OF THE MULTIDISCIPLINARY
He/She ensures all staff adhere to infection prevention and control (IPC) and medical waste management policies and protocols, medication administration and storage procedures, and controlled substance regulations, as per PUAMI SOPs, national / MoPHP and international guidelines.
He/She works closely with PU-AMI Nutrition team (Nutrition PM, Nutrition Supervisor and C4D team), MoPHP staff in transfer of child to OTP at Health Facilities.
He/She works closely with the TFC team to see availability and quality of care-takers food / meals during their stay in the TFC.
He/She works closely with the PUAMII MBC Nurse to make sure Mother and Baby Corner (MBC) services and activities are conducted well to mothers / caregivers and babiesin the TFC.
He/She ensures that all health, nutrition, and hygiene promotion education sessions provided by the TFC Health Educator and other clinical staff members are conducted to a high standard utilizing national (MoPHP) health education, hygiene promotion and IYCF protocols, approved by the Nutrition PM.
3. EFFECTIVELY COORDINATE PU-AMI TFC ACTIVITIES WITH THE TFC DEPARTMENT AT MOPHP HEALTH CENTER/HOSPITAL
He/She is responsible for the communication and liaison between closely the MoPHP hospital TFC Department for management of complicated cases of Severely Acute Malnourished and their proper follow up, reporting to the Nutrition PM immediately of any issues.
He/She coordinates with the MoPHP Hospital / TFC Department for referral of potential cases of severe acute malnutrition with complications to higher secondary health care facility / specialized care.
He/She is responsible to coordinate with PU-AMI Medical Doctor Officers at the supported HFs for the referrals from PU-AMI supported OTP sites, as per PUAMIs Referral and Nutrition SOPs.
He/She is responsible with collaboration with PU-AMI TFC Nurse for the discharge of the admitted cases and referred them to the concerned OTPs.
4. ESTABLISH AND MAINTAIN LINKAGES BETWEEN TFC AND OTHER COMPONENTS OF CMAM
He/She is responsible to ensure that the health facility team, CHVs and community outreach workers all work together to make sure there are effective referral systems between OTP and TFC / stabilization center. Report any issues to the Nutrition PM.
He/She follows PU-AMI Referral SOPs when transferring patients.
He/She works closely with PU-AMI Liaison and Security Team, HF MD Officers, C4D (communication for development) Supervisors, Nutrition Supervisor, and Health Program team (Health PM, Health Activity Managers, etc.) to ensure the TFC is running well and coordination among PU-AMI integrated projects related to the TFC are maintained.
He/She supports and works closely with the MEAL team during their M&E visits to the TFC and facilitates the reception of the CRM mechanism to the MEAL team.
5. PARTICIPATE IN THE CAPACITY BUILDING OF THE GOVERNMENT HEALTH WORKERS
To ensure a plan training courses on different health and nutrition topics on weekly/biweekly basis for the PU-AMI and GHO TFC medical and non-medical staff according to MoPHP National Guidelines and PU-AMI SOPs.
He/She identifies and conduct any relevant on the-job training required for the TFC staff.
He/She contributes to the GHO capacity building through trainings and on-the-job coaching at the TFC level.
He/She provides the Nutrition PM on a monthly basis, the training gaps and needs of the staff.
6. SUPERVISE AND FOLLOWING UP ALL OTHER TFC STAFF DURING DUTY
He/She is ultimately responsible to follow all activities and tasks required from the staff (medical and non-medical) and trying to support them and participate in their capacity building, communicating with the Nutrition PM of any issues.
He/She ensures that all staff have the relevant international, national, and PU-AMI specific guidelines/protocols to conduct their role to a high standard (i.e., National CMAM guidelines, PU-AMI Nutrition, Referral, and IPC SOPs, WHO growth charts, etc.). Immediately notify the Nutrition PM of any needs.
He/She ensures that all staff have the necessary equipment to carry out their duties to a high standard and are all in a good working condition (i.e., MUAC tapes, glucometer, sphygmomanometer, etc.). Immediately notify the Nutrition PM of any needs.
7. SUPERVISE ALL TFC ACTIVITIES AND SEND ALL TFC REPORTS AND NEEDS TO NUTRITION PM ON TIME
He/She ensures daily, weekly, and monthly reporting is completed and sent to the Nutrition PM on a timely manner.
He/She is responsible for the TFC Referral transportation allowance advance and he/she monitor and clear the advance in accordance with PU-AMI procedures.
He/She closely supervises all TFC activities reporting any issues to the Nutrition PM in a timely fashion.
He/She anticipates all TFC needs and immediately notifying the Nutrition PM of any upcoming shortages or issues.
In General, the TFC MD TL ensures the motivation and cohesion of the TFC team and has to remain flexible and to perform other duties as required for the good care of the patients.
He/She has a weekly meeting plan with the TFC staff and to rise the meeting minutes to Nutrition PM.
He/She ensures regular communication with the Nutrition PM and immediately notifying the Nutrition PM of any issues.
General Organization of the work
HIERARCHICAL LINK:
Direct Functional management: 1 Nurse Supervisor; 1 Logistic Assistant; 1 MBC Nurse; 1 cook.
Indirect management: 2 GHO Doctors; 7 Auxiliary Nurses; 1 Health Educator and 6 GHO staff members.
Directly Reports to: Nutrition Program Manager.
Indirectly Reports to: Deputy Field Coordinator / Field Coordinator.
WORK SCHEDULE:
Works on shift of 8hrs (night and day): according to schedule planned by Nutrition Program Manager.
Required Profile

Required Skills and Know-How

ESSENTIAL

DESIRABLE

TRAINING

Nutrition background (Public health/ epidemiology / / medicine / MBBS)

Project Management

Nutrition / Medical Degree / Pediatrics

Ongoing nutrition initiatives in the country (CMAM, IYCF etc.)

PROFESSIONAL EXPERIENCE

Humanitarian

International

Technical

X

X

X

KNOWLEDGE AND SKILLS

Good training and supervision skills

Experience with international health/nutrition standards and procedures

Knowledge on CMAM and OTP and TFC guidelines

Knowledge of Project Management

Good communication skills (verbal & written)

Knowledge of CMAM TFC database and reporting formats.

Knowledge of procedures: institutional donors (ECHO, BHA, WHO,…)

Report writing.

LANGUAGES

English

Other (specify)

X

Arabic

SOFTWARE

Pack Office

Excel

Other

X

X

ENA, Epi Info

Required Personal Characteristics (fitting into the team, suitability for the job and assignment)
Ability to work independently while taking initiatives and showing a sense of responsibility
Ability to withstand pressure
Ability for capacity building
Ability to lead the diverse teams
Sense of diplomacy and mind openness
Capacity of organization and management of priorities
Good brainstorming and trouble-shooting skills, good analytical skills
Stamina to be able to work in several settings and constant travel between bases
To be able to work and manage affairs professionally and with maturity
Ability to integrate the local environment into operations, in its political, economic, and historical dimensions
Reliable and punctual
How to Apply
How to apply has been removed becuase this job has ended. If this is a special case, please contact us and we will help.
Important Notes /
مقترحات هامة
Following the instructions on

How to apply

will always increase your chances of getting your application looked at.


إتباع تعليمات التقديم المذكورة في كل إعلان ستزيد من فرصة النظر لسيرتك الذاتية من قبل الجهة المعلنة
If you're applying by email, make sure you mention the job title in the

"Subject"

field of your message


تذكر أن تكتب إسم الوظيفة و موقعها في عنوان البريد عندما يكون التقديم عبر الإيميل