Deputy WASH Coordinator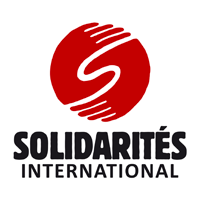 Engineering
Posted on 18 Nov, 2021
Closing on 11 Dec, 2021
Job Description
Solidarités International seeks to recruit:
Deputy WASH Coordinator (Senior Management Level) (National Position)
Location of position: Aden with frequent Field Visits to program areas in Central, West Coast and emergency alert intervention areas across Southern Yemen.
The incumbent must reside in Aden.
I. Presentation of organization
Solidarités International (SI) is a French humanitarian organization, which has been committed to provide aid in the event of conflicts and natural disasters. SI's mission is to stand in solidarity with those afflicted by disasters, and to provide aid to populations in need as quickly and as efficiently as possible by meeting their vital needs: drinking water, food and shelter.
SI opened a mission in Yemen in 2017 and it has a country coordination office in Aden with program field offices in Al Turbah &Taiz for its central region programs and AlMokha for its West Coast programs . In addition, SI has a roving unit to attend to emergency alerts based in Aden but roving across South Yemen in response to active conflict and displacements and disease outbreaks.
SI portfolio is primarily composed of WASH Emergency projects integrating early recovery, along with unconditional multi-purpose cash distribution and farmer agriculture recovery (crops and livestock). Strategic and institutional priorities for the mission in 2021/22 is to strengthen its Emergency Response capacity, and further develop operational capacity in the Field Offices, while progressively phasing into resilience programming. SI strategy is currently aligning to SI international strategy 2020-2025, and is implemented in close coordination with Yemen Country FSL Clusters and WASH Clusters where it has a strong voice. SI also forges close and strong collaboration with Government Ministry of Water and Environment (MoWE) with its technical water authorities, as well as bilateral links with sister agencies.
II. The WASH Coordination Unit
The WASH Coordination Unit is based in Aden and is headed by a WASH COORDINATOR. The Unit has 5 core mandates;
i). Contribute to the development of Solidarites country WASH sector strategy.
ii). Guarantee the quality and suitability of proposed technical approaches and ensure the appropriateness of WASH activities and general SI objectives to the needs of the local population.
iii). Coordinate the Project Cycle Management (PCM) and more particularly the operational monitoring of WASH programs implemented in the intervention country.
iv). Contribute to the process of capitalization and the improvement of Solidarites International methods and techniques in the field of WASH.
v. Promote Collaboration and Coordination –internally and externally, in country and with HQ
III. Responsibilities and Tasks:
Goal/purpose:
Under the direction and supervision of the WASH Coordinator, the Deputy WASH Coordinator contributes to the provision of technical support and quality implementation of projects to SI's WASH missions in Yemen, interacting with Deputy Project Managers at field level and MEAL manager at Aden on routine basis, while strengthening external collaboration and coordination.
Main tasks:
There is a clear division of roles charter between the WASH Coordinator and the Deputy WASH Coordinator, with the specific roles of the Deputy as follows:
1. Contribute to the development of Solidarites country WASH strategy
i. supports teams to develop programs through preparation of tools and conducting field surveys and needs assessments including in depth technical investigations in current and new areas of SI intervention;
ii. With the support of the WASH Coordinator, assists project managers in organizing periodic project/program review workshops and collating lessons leant and best practices for future programming.
2. Guarantee the quality and suitability of proposed technical approaches, appropriateness, etc.
iii. carries out inspection visits to the field to verify quality of WASH structures under construction, providing sound and timely technical feedback to teams;
iv. Works with MEAL to review Project Log-frame indicators and M/E plans;
v. performs secondary level project progress and indicator performance monitoring at field level;
vi. receives and performs tertiary review of water supply and sanitation design packages including BOQs before submission to WASH Coordinator for secondary review and feedback to field engineers;
3. Contribute to project cycle management and more particularly operational monitoring of WASH Programs.
vii. collects and aggregates project archives including water supply, sanitation and hygiene promotion outputs in formats approved by WASH Coordinator;
viii. does primary review of the SI monthly project reporting form (APU) and submits to WASH Coordinator for secondary review;
ix. provides input on technical procurements at Aden level as may be requested by the Logistics Coordinator;
4. Contribute to the process of capitalization and the improvement of SI methods and techniques.
x. assists Deputy Project Managers and engineers in identification of training needs for their teams, preparation of training modules for communities and project staff and in conducting the trainings.
xi. Assist the WASH Coordinator and Project Managers with preparation of context and situational analyses to inform WASH programming and proposal development.
xii. Assist Project Managers and field teams with preparation of fact sheets, case studies
xiii. Contribute to formulation and standardization of Terms of Reference, MOUs and Standard Operating procedures for recurring WASH procedures and facility design.
5. Collaboration
xiv. Contributes to external collaboration and Coordination –Government agencies, public institutions, humanitarian actors.
xv. promote synergy with FSL sector as well as coordination with Support sectors in Aden.
actively represents SI at Aden Hub WASH Cluster forum meetings - or other regional forums as may be requested by Project Managers, preparing and making presentations on new notable SI achievements.
xvi. routinely reviews and collates relevant information and reports from WASH, Health, Shelter and Education clusters, and re-packages them for the consumption of Project Managers and their teams;
xvii. collates and reviews monthly WASH Cluster reports from field offices and uploads them on WASH Cluster platforms, following up to ensure that they are duly reflected on the Cluster 4Ws platforms.
ORG CHART POSITION (reporting and functional relationships)
Line Manager: WASH Coordinator
Line report(s) on base: No reports, but works directly with deputy project managers
IV. Profile Required:
4.1 Academic
Mandatory University Degree (Bsc) in Water Engineering, Civil Engineering, Hydraulic Engineering or Environmental Health /Science.
A certificate or Diploma in computer aided technical design and drawing – Auto card, Arch chard, Pipe flow, etc.
4.2 Professional experience:
Minimum 1-2 years' experience as Deputy WASH Coordinator or WASH Project Manager plus 3 years as a design engineer – water supply and sanitation facilities,
or;
3 years' experience at Deputy WASH Project Manager level plus 3 years as a design engineer – water supply and sanitation facilities, or
5 years as design engineer of large water supply and sanitation schemes
4.3 Languages: Fluent Arabic and English languages – written and spoken. (please do not apply if you don't have fluency rating in both languages).
4.4 Personal qualities:
A quick learner with a self-drive to shorten the learning curve.
Good conceptual, analytical, organizing and multitasking skills.
An innovative disposition and notoriety or audacity to try the new and untested.
Good communication and diplomatic skills; communicating and providing feedback in an open and transparent manner.
Strong interpersonal and negotiation skills.
Willingness to work in complex and volatile security environments.
Is able to work independently and manage their own outline, referring to supervisor mainly for guidance on strategic and arising matters.
4.5 Technical competences:
Previous experience in design of new construction and rehabilitation of water networks, including solar pumping systems, borehole rehabilitation and network extension and also sanitation facilities –sewerage and on site sanitation systems.
Good knowledge of water quality surveillance process and equipment: water treatment, testing and quality monitoring at field level, with knowledge of linkage between WQ monitoring and Hygiene Promotion at household level.
Knowledge of solid and liquid waste management (including waste management in Health facilites and in communities)
Excellent grasp of SPHERE Standards and application to emergency and protracted emergencies.
Skilled in preparation of assessment tools and conducting field level assessments and preparation of assessment reports.
Previous experience in interpretation and application of Project log-frames and M/E plans.
Desk experience in design, drawing and preparation of technical packages including computation sheets, drawings, BOQs and design narrative reports.
Previous experience in preparation and delivery of training modules to teams and WASH Management committees.
A broad understanding of WASH including Hygiene promotion, and not just water supply engineering.
Good WASH Cluster coordination and Government collaboration experience is essential.
Past experience of WASH in Health and WASH in Schools is an added advantage.
4.6 IT skills:
Excellent computer and IT skills – Design soft-wares, MS Word, Excel, Power point
Highly competence in application of computer aided design & drawing as well as data base management.
4.7 Benefits:
Basic Salary: above 2,500 USD
Transportation Allowance: 100 USD
Health Insurance
Social Security
How to Apply
V. Applications
Final date for applications: 11th December 2021.
NB: The vacancy may close before the deadline.
SI staff applying for this position must submit the internal application form.
Solidarités International is an equal opportunity employer. The organization shall not discriminate on the basis of race, color, gender, regional origin, age, religion, creed, disability, sexual orientation, gender identity or gender expression. Women and persons with disabilities who meet the stated qualifications are highly encouraged to apply for this position.
Please submit your application (CV maximum length 4 pages with cover letter 1-1.5 page, font 11, all in PDF format) and photocopies or scans of diplomas, certificates of employment etc., the full package not exceeding 8MBs ) to Solidarités International by email to: vacancies@solidarites-yemen.org Title of the related position must be written on your application. Hand or courier delivered applications shall not be admitted.
Choosing to work with Solidarités International means willingness to comply with our Charter, Code of Conduct, Whistleblowing Policy & PSEA Policy.
Important Notes /
مقترحات هامة
Following the instructions on

How to apply

will always increase your chances of getting your application looked at.


إتباع تعليمات التقديم المذكورة في كل إعلان ستزيد من فرصة النظر لسيرتك الذاتية من قبل الجهة المعلنة
If you're applying by email, make sure you mention the job title in the

"Subject"

field of your message


تذكر أن تكتب إسم الوظيفة و موقعها في عنوان البريد عندما يكون التقديم عبر الإيميل