MEAL data collectors Incentive worker (36)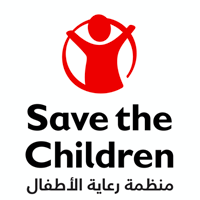 Development
Posted on 14 Nov, 2023
Closing on 28 Nov, 2023
Job Description
Title

MEAL data collectors Incentive worker (36)

عامل حوافز في جمع بيانات قسم الرقابة والتقييم والمسائلة والتعلم

Location

Sa'adah,صعدة

Length of Assignment

One Year / Incentive work Agreement contract

Name of Project/Department

MEAL قسم الرقابة و التقييم و المسائلة و التعلم

The maximum working days per months

14 days – 14 يوم

Weekly Working Days (No. of days)

5 Days – 5 ايام

Daily Working Hours

6 Hours – 6 ساعات

Payment / Rate Per day

20 $ per day – دولار في اليوم20
Assignment Purpose:
The data collector is primarily responsible for collecting field data and entering data, they have direct contact with respondents and have a great bearing on the quality of the data collected, entered and ultimately on the quality of the output; Based on that and under the supervision of the MEAL Officer and MEAL assistant, the post holder should perform the following tasks:
Conduct Interviews with the respondents in the field.
Attend enumerators and data entries training workshop.
Receive the data collection materials and e-link of the form from SCI s assigned staff.
Comply with the requirements necessary for conducting interviews and data entry successful.
Ensure that the collected data is accurate and complete.
Print all field questionnaires and archived and documented them.
Ensure that data is reported.
Fieldwork will be 90% while office work with 10% when needed.
Working closely in cooperation and coordination manner with projects staff to ensure good quality for the project activities.
Facilitate the process of distributions and respond to any complaints/suggestions from the beneficiaries as well as during distribution monitoring (DDM).
Support program staff as needed.
Doing re-verification for the final list of beneficiaries.
Compliance with data integrity and security policies
Maintain contact with the supervisor and provide regular updates on progress.
Ability to ask questions in different ways.
Good attention to detail
Requirements:
University degree is required.
Computer skills in MS Office programs, particularly Excel. Kobo is preferable.
Work experience at the field level in data collection, entry, validation, and analysis with an NGO is preferred.
Intermediate level of English language is a preferable for data entry.
Very good communication skills.
Previous experience of at least one year in MEAL in food security, WASH, health and nutrition, education, and child protection programs.
A good field verification.
Ability to conduct house-to-house interviews, HHs, KII individual interviews, and FGD focus group discussions.
الغرض من التعيين:
يعد جامع البيانات الميداني مسؤول بشكل أساسي عن جمع البيانات الميدانية وإدخال البيانات، ولديهم اتصال مباشر مع المستجيبين ولهم تأثير كبير على جودة البيانات التي يتم جمعها وإدخالها.
بناءا على ذلك وتحت إشراف مسؤول/مساعد المتابعة والتقييم والمسائلة والتعلم، يجب على صاحب الوظيفة أداء المهام التالية:
إجراء مقابلات مع المستفيدين في الميدان.
حضور ورشة العمل التدريبية الخاصة بجامعي البيانات ومدخلي البيانات.
تلقي مواد جمع البيانات والروابط الإلكترونية للنماذج من موظفي منظمة رعاية الاطفال المعنين.
الالتزام بالمتطلبات اللازمة لإجراء المقابلات وإدخال البيانات بنجاح
التأكد من دقة البيانات التي تم جمعها.
طباعة جميع الاستبيانات الميدانية وأرشفتها وتوثيقها.
رفع التقارير المطلوبة للمشرف
العمل الميداني والنزول بنسبة 90% والعمل المكتبي بنسبة 10% عن الحاجة
العمل بشكل وثيق في تعاون وتنسيق مع موظفي المشاريع لضمان نوعية جيدة لأنشطة المشروع.
تسهيل عملية التوزيعات والرد على أي شكاوى / اقتراحات قد تأتي من المستفيدين وكذلك أثناء مراقبة التوزيع (DDM).
دعم موظفي البرنامج حسب الحاجة.
إعادة التحقق من القائمة النهائية للمستفيدين.
الامتثال لسياسات سلامة البيانات وحمايتها وعدم مشاركة المعلومات الخاصة بالمستفيدين مع اي طرف
البقاء على اتصال مع المشرف وتقديم تحديثات منتظمة حول التقدم
القدرة على طرح الأسئلة بطرق مختلفة.
الاهتمام الجيد بالتفاصيل.
المتطلبات:
مؤهل جامعي مناسب.
مهارات الحاسب الآلي في برامج مايكروسوفت أوفيس وخاصة برنامج إكسل ويفضل الكوبو.
خبرة العمل على المستوى الميداني في جمع البيانات وإدخالها والتحقق من صحتها وتحليلها مع منظمة غير حكومية.
مستوى المتوسط للغة الإنجليزية
مهارات اتصال جيدة جدا.
خبرة سابقة لا تقل عن سنه في المتابعة والتقييم في برامج الأمن الغذائي، أو المياه والإصحاح البيئي، او الصحة والتغذية، أو التعليم، أو الحماية.
متحقق ميداني جيد.
القدرة على إجراء المقابلات من منزل إلى منزل HHs، المقابلات الفردية KII وحلقات النقاش البؤريةFGD.
Important Notes /
مقترحات هامة
Following the instructions on

How to apply

will always increase your chances of getting your application looked at.


إتباع تعليمات التقديم المذكورة في كل إعلان ستزيد من فرصة النظر لسيرتك الذاتية من قبل الجهة المعلنة
If you're applying by email, make sure you mention the job title in the

"Subject"

field of your message


تذكر أن تكتب إسم الوظيفة و موقعها في عنوان البريد عندما يكون التقديم عبر الإيميل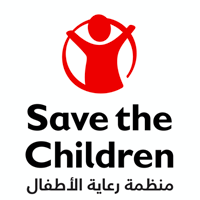 Other jobs from Save The Children