Finance Coordinator (Re-Advertised)
This job has ended. You cannot apply anymore.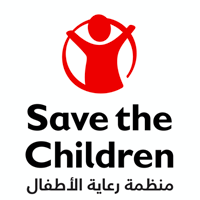 Finance/Accounting
Posted on 22 Jun, 2022
Closing on 02 Jul, 2022
Job Description
Finance Coordinator – Sa'ada – Re-advertised
CHILD SAFEGUARDING: (select only one)
Level 3: the responsibilities of the post may require the post holder to have regular contact with or access to children or young people.
the post holder will have contact with children and/or young people either frequently (e.g. once a week or more) or intensively (e.g. four days in one month or more or overnight) because they work country programs; or are visiting country programs; or because they are responsible for implementing the police checking/vetting process staff.
We employ approximately 25,000 people across the globe and work on the ground in over 100 countries to help children affected by crises, or those that need better healthcare, education and child protection. We also campaign and advocate at the highest levels to realise the right of children and to ensure their voices are heard.
We are working towards three breakthroughs in how the world treats children by 2030:
No child dies from preventable causes before their 5th birthday
All children learn from a quality basic education and that,
Violence against children is no longer tolerated
We know that great people make a great organization, and that our employees play a crucial role in helping us achieve our ambitions for children. We value our people and offer a meaningful and rewarding career, along with a collaborative and inclusive workplace where ambition, creativity, and integrity are highly valued.
We need to keep children safe so our selection process, which includes rigorous background checks, reflects our commitment to the protection of children from abuse.
Save the Children International seeks to always be a child safe organization through fulfilling its obligations to the community and through programme implementation carried out by the organization for safeguarding children and to improve the living standards of the child.
"Save the Children is an equal opportunity employer. Women are strongly encouraged to apply"
ROLE PURPOSE:
The Area Finance Coordinator (AFC) is over all responsible for daily financial operations of Save the Children International Yemen as per Save the Children International Yemen Country Office (SCI-Y CO) Finance Manual, resolving queries promptly, and maintaining good working relationships with staff and suppliers.
SCOPE OF ROLE:
Reports to: Field Manager
Staff reporting to this post: Finance Officer & Finance Assistant
Budget Responsibilities: None
KEY AREAS OF ACCOUNTABILITY :
Financial Management Responsibilities:
Ensure that complete books of accounts are maintained, as per Save the Children International CO Finance Manual.
Ensure all Hard original copies of financial records should be archived in a manner (a) easily accessible (b) Log of current & old records is maintained (c) Scanned copies of all financial records should be uploaded to Finance records drop box on by-monthly basis.
Verify of all payment claims to ensure compliance of SCI-Y policy & procedures, valid Scheme of Delegation, SCI-Y Donors compliance requirements, In-country law and any other official regulatory authority.
Monitor & ensure on consistent basis that all program implementation activities requires direct or indirect involvement of disbursement of hard cash to suppliers, contractors, beneficiaries should safe guarded by segregation of duty.
Monitor & ensure appropriate segregation of duties for each & every financial management task.
Ensure that cross thematic & non thematic costs are allocated to respective awards as per cost allocation methodology on consistent basis.
Coordinate with Country Office Finance Manager for the training / implementation of Agresso (online Financial Management System) at Area office & Field Office level.
Ensure that Asset & liabilities monthly schedules & reconciliations are been maintained on consistent basis ensure that all balances are reconciled with Financial Management system (FMS).
Monitor & Ensure that daily financial matters are handled in a systematic, accurate and transparent manner.
Ensure that cash & bank flows are adequate to run financial operations, maintain close coordination with financial institutions to ensure smooth cash flows. Safe guard SCI-Y cash from assessed / known risks.
Ensure that Area & Field Finance teams are well prepared to Country office Finance teams during Internal & external audit, donor specific audit, any authorised third party review of financial records.
Maintain working relationship with SCI-Y partners and support Country Office to ensure smooth financial implementation of projects through partners.
Ensure that Submission of all Internal & external financial reports should be done in a timely manner dully verified by this position.
Ensure cash projections should be done as per Country Office provided schedule.
Review the official e-mails on a daily basis, respond to queries from suppliers and colleagues in a timely and appropriate manner, and ensure any problematic issues are raised with the line manager at the earliest opportunity.
Ensure that reporting position to this post fully comply with SCI-Y policy & procedures and arrange on / off job trainings to grow skills in the area of financial management.
Also responsible for professional direction / delegation / supervision / accountability of reporting staff as per Job Descriptions or any official documentation.
Compliance Responsibilities:
Escalate any noted financial risks / fraud activities directly to Area Manager and Finance Director.
Assist AM to strengthen internal controls & internal controls environment.
If due to unforeseen reasons institutional banking system stopped providing smooth services, any alternative arrangements should be made with prior consent of respective Area Manager and Finance Director.
Surprise physical checking & reconciliation of cash in hand to ensure used only for SCI-Yemen authorised activities.
Ensure that Program Advances should be released & liquidated as per SCI-Y CO Financial Manual guidelines or any special guidelines provided by Director Finance.
Prepare & provide financial input for project start-up and monitoring meetings per SCI guidelines.
Responsible to ensure that all payment are properly coded to record against active Awards and complete authorisation of respective Budget Holder as per SCI-Y Scheme of Delegation.
Assist Areas office teams in financial proposal development process.
Review monthly BVAs to flag any significant variances to Area Manager and actively participate in Budget vs. Actual review meetings.
Assist AM in preparation of Master Budget & it's periodic revisions to monitor funding gap.
Closely work with Area Office Awards Coordinator to fully understand financial & compliance aspects of donor funded portfolio and use Award Management System (AMS) to understand donor financial compliance requirements.
Coordinate with HR department on monthly basis to complete Areas / Field Office quarterly effort report. (EFRP)
Coordinate with Logistics department on monthly basis to complete Areas / Field Office Gift in Kind quarterly reconciliation.
Ensure participation of Finance team members in periodically scheduled physical Stock / Inventories / GIK / Assets verification exercises.
SKILLS AND BEHAVIOURS (our Values in Practice)
Accountability:
Holds self accountable for making decisions, managing resources efficiently, achieving and role modelling Save the Children values
Holds the team and partners accountable to deliver on their responsibilities - giving them the freedom to deliver in the best way they see fit, providing the necessary development to improve performance and applying appropriate consequences when results are not achieved
Ambition:
Sets ambitious and challenging goals for themselves (and their team), takes responsibility for their own personal development and encourages others to do the same
Widely shares their personal vision for Save the Children, engages and motivates others
Future orientated, thinks strategically.
Collaboration:
Builds and maintains effective relationships, with their team, colleagues, Members and external partners and supporters
Values diversity, sees it as a source of competitive strength
Approachable, good listener, easy to talk to
Creativity:
Develops and encourages new and innovative solutions
Willing to take disciplined risks
Integrity:
Honest, encourages openness and transparency
Commitment to Save the Children Values
EXPERIENCE AND SKILLS
Essential
Previous 3-5 years financial management experience with good numeracy skills, e.g. to calculate VAT and allocate payments across cost centres.
Experience of working in a multi-currency environment.
Knowledge of inter-country postings and cost allocations.
Ability to work quickly and accurately and attention to detail especially under pressure
Excellent MS Excel and analytical skills, ability to work with large amounts of data.
Good organisation and administration skills to ensure that all documentation is filed on a timely basis and is easily accessible
Excellent communication skills on the phone, face-to-face and in writing to be able to explain processes clearly and resolve queries with suppliers and other colleagues.
Ability to plan and prioritise own work to meet deadlines.
An energetic, flexible and proactive approach with the ability to work both independently and co-operatively within a team setting and maintain good working relationships
Ability to work within set guidelines for the payment of invoices/expenses and identify instances when the guidelines are not being followed.
A proactive approach to resolving any issues that may arise, by assessing their impact and identifying those that need to be passed to line manager or next level.
Commitment to Save the Children values
Desirable
Knowledge of Agresso finance system or any other automated financial system
Good written & oral English proficiency
Experience of working for emergency responses.
Experience to manage 3-5 reporting staff
Additional job responsibilities
The duties and responsibilities as set out above are not exhaustive and the role holder may be required to carry out additional duties within reasonableness of their level of skills and experience.
Equal Opportunities
The role holder is required to carry out the duties in accordance with the SCI Equal Opportunities and Diversity policies and procedures.
Child Safeguarding:
We need to keep children safe so our selection process, which includes rigorous background checks, reflects our commitment to the protection of children from abuse.
Health and Safety
The role holder is required to carry out the duties in accordance with SCI Health and Safety policies and procedures.
How to Apply
How to apply has been removed becuase this job has ended. If this is a special case, please contact us and we will help.
Important Notes /
مقترحات هامة
Following the instructions on

How to apply

will always increase your chances of getting your application looked at.


إتباع تعليمات التقديم المذكورة في كل إعلان ستزيد من فرصة النظر لسيرتك الذاتية من قبل الجهة المعلنة
If you're applying by email, make sure you mention the job title in the

"Subject"

field of your message


تذكر أن تكتب إسم الوظيفة و موقعها في عنوان البريد عندما يكون التقديم عبر الإيميل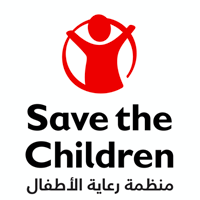 Other jobs from Save The Children