MEAL Officer – Real project World Bank (WB)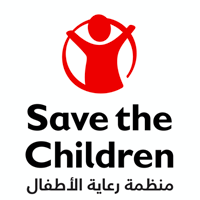 Development
Posted on 14 Nov, 2023
Closing on 29 Nov, 2023
Job Description
The Organisation
We employ approximately 25,000 people across the globe and work on the ground in over 100 countries to help children affected by crises, or those that need better healthcare, education and child protection. We also campaign and advocate at the highest levels to realise the right of children and to ensure their voices are heard.
We are working towards three breakthroughs in how the world treats children by 2030:
No child dies from preventable causes before their 5th birthday
All children learn from a quality basic education and that,
Violence against children is no longer tolerated
We know that great people make a great organization, and that our employees play a crucial role in helping us achieve our ambitions for children. We value our people and offer a meaningful and rewarding career, along with a collaborative and inclusive workplace where ambition, creativity, and integrity are highly valued.
We need to keep children safe so our selection process, which includes rigorous background checks, reflects our commitment to the protection of children from abuse.
Save the Children International seeks to always be a child safe organization through fulfilling its obligations to the community and through programme implementation carried out by the organization for safeguarding children and to improve the living standards of the child.
---------------------------------------------------------------------------------
Position: MEAL Officer – Real project World Bank (WB )
Location: Ibb
Grade:4b
Contract Length: 12 Month with possible extension
---------------------------------------------------------------------------------
ROLE PURPOSE:
The MEAL Officer role is to provide essential support to the three-year Restoring Education and Learning (REAL) World Bank funded project. SCI Yemen will be implementing the REAL project in partnership with WFP and UNICEF. The project's primary objective is to maintain access to basic education, improve conditions for learning and strengthen education sector capacity in selected districts of several governorates in Yemen targeting over 1'000 schools. The selected candidate must play a great role in testing, implementing new tools that support the project in monitoring, evaluation and assessments. Furthermore, he/she is set to build capacity of other MEAL and Project staff and deliver against Save the Children's operating standards. MEAL Officer will support the MEAL Coordinator/ MEAL Manager in strengthening monitoring and evaluations systems in place to ensure that project activities are implemented in a quality manner and are accountable to beneficiaries and donor. The position will assist in MEAL system design as well as support in report writing and Information management system.

In the event of a major humanitarian emergency, the role holder will be expected to work outside the normal role profile and be able to vary working hours accordingly.
---------------------------------------------------------------------------------
KEY AREAS OF ACCOUNTABILITY:
A. Monitoring:
Develop/review Monitoring Checklist of project activities. Translate it into local language, if required.
Capacity building of program staffs on project related M&E format/template/form of data collection; Output tracker (OT) and Indicator Performance Tracking Table (IPTT).
Organize frequent field visit to monitor project activities / interventions against Quality Benchmarks/Quality Checklists and produce & share reports to concerned project management team based on quality and accountability findings and incorporate inputs from project team in action agreed plan.
Support project staff to strengthen joint planning and monitoring with stakeholders.
Assist to MEAL Coordinator /MEAL Manager for conducting situation analysis studies
Contribute to the quality of project design – reviewing log-frames, results frameworks, project plan, strategic plans, MEAL Plan etc.
Technical support in updating MEAL plan
Technical support in conducting baseline studies
Technical support in collecting quality data and analysis against the performance indicators and targets on periodic basis
Technical support in Total Reach, Global indicators reporting of SCI.
Ensure the quality of reporting data and verify those data and information from sources periodically on sample basis.
Review & reflect whether the DIP is followed as per the plan or not during all staff meeting.
To carry out follow-up monitoring visits to materialize action agreed in action plan also maintain ' Monitoring-Action Plan Tracker' at field level.
Maintain close coordination with MEAL Coordinator / MEAL Manager on Quality and Accountability issues. Share all information (monitoring reports, CFM database preliminary inquiry reports) with MEAL Coordinator / MEAL Manager while taking Field Manager in the loop.
B. Evaluation:
Assist to MEAL Coordinator /MEAL Manager for all formative and operational research.
Support to evaluation team while conducting periodic evaluation of project intervention at field level, if required.
Assist to MEAL Coordinator /MEAL Manager in preparing and conducting baseline studies.
Ensure quality case studies through program team.
C. Accountability:
Establish an effective functional system for complaints/feedback handling and response mechanisms at community level in the support of MEAL Assistant.
Ensure the Complaint Feedback Mechanism (CFM) are functional and accessible to beneficiaries.
Develop regular trend analysis of complaints at organizational level and share it with program team as per protocols.
To assist MEAL Coordinator in carrying out preliminary first verification report in case of serious nature of complaints filed by beneficiaries/communities and support for investigation of that types of complaints as per CFM protocol.
Make sure that the action agreed plans and CFM action plans are followed in timely manner or not by program team.
On quality and accountability issues, share all information (monitoring reports, CFM databases, preliminary verification reports, case studies etc)
Share MEAL findings & CFM issues in each monthly meeting as defined in the protocol.
Ensure that the CFM guideline is being followed by all staffs within PNGOs along with board members and SC both.
D. Learning:
Assist to MEAL Coordinator /MEAL Manager for developing quality reports and findings.
Generate periodic reports and share along with document the key learning from the MEAL system.
Ensure the key learning's are incorporated in upcoming plan and interventions.
E. Others:
Collaboration:
Builds and maintains effective relationships with entire team members of organization, colleagues, members and external partners, supporters and stakeholders.
Values diversity, sees it as a source of competitive strength
Approachable, good listener, easy to talk to
Reporting:
Produce and share MEAL monthly, quarterly, half-yearly and cumulative yearly compile report to the MEAL Manager and project team through proper channel.
Ensure that all the data related to MEAL action Plan tracker & CFM database are recorded and updated in a timely manner through MEAL Assistant.
Coordinate closely with the all SC staffs and report with updated complaints registered, their resolution process, Action plan tracker & other MEAL related issues.
Assist to MEAL Manager to generate quality MEAL report.
Carry out dual responsibility in case of big emergency as per organizational requirement
Any other tasks given by line manager.
QUALIFICATIONS
Bachelor's degree in Social since, Statistics, Information management, Education or any relevant field.
EXPERIENCE AND SKILLS
Essential
Minimum 2 years of progressive professional experience in M&E
Experience with M&E methodologies; Facilitation, training, presentation and conducting of qualitative and quantitative research; developing and improving monitoring and data collection systems
Experience in database management
Experience in data analysis
Ability to write clear and well-argued assessment and project reports
Experience of, and commitment to working through systems of community participation and accountability
Experience of training and capacity building
Strong computer skills, including the use of Outlook, Word, Excel and PowerPoint.
English, language skill required
Important Notes /
مقترحات هامة
Following the instructions on

How to apply

will always increase your chances of getting your application looked at.


إتباع تعليمات التقديم المذكورة في كل إعلان ستزيد من فرصة النظر لسيرتك الذاتية من قبل الجهة المعلنة
If you're applying by email, make sure you mention the job title in the

"Subject"

field of your message


تذكر أن تكتب إسم الوظيفة و موقعها في عنوان البريد عندما يكون التقديم عبر الإيميل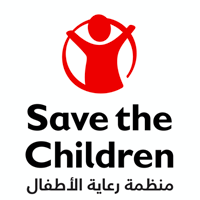 Other jobs from Save The Children