Finance Officer
This job has ended. You cannot apply anymore.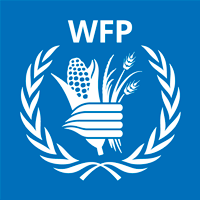 Job Description
WFP's emergency response in Yemen is one of the agency's largest anywhere in the world, and this year aims to provide lifesaving food assistance to more than 13 million people in need. WFP also aims to provide nutrition support to more than 4 million children and women, school feeding to more than 3 million schoolchildren, and livelihoods support to 2 million people.
General Info
Title of Post: Finance Officer (NOB)
Grade: NOB
Supervisor: International Officer
Unit: Finance
Division/Country Office: Yemen Country Office
Duty Station: Sana'a CO
Duration of Contract: 12 months
ABOUT WFP
The United Nations World Food Programme is the 2020 Nobel Peace Prize Laureate. We are the world's largest humanitarian organization, saving lives in emergencies and using food assistance to build a pathway to peace, stability and prosperity for people recovering from conflict, disasters and the impact of climate change.
WFP's emergency response in Yemen is one of the agency's largest anywhere in the world, and this year aims to provide lifesaving food assistance to more than 13 million people in need. WFP also aims to provide nutrition support to more than 4 million children and women, school feeding to more than 3 million schoolchildren, and livelihoods support to 2 million people.
ORGANIZATIONAL CONTEXT
These jobs are found in Country Offices (COs), Regional Bureaux (RBs), and Headquarters (HQ). Job holders performing front office management functions typically report to the Division Director or Country Directors. In cases where these positions support a specific business stream, the reporting line may be to the Head of Unit or Chief.
At this level job holders are expected to demonstrate responsibility and initiative to respond independently to queries with only general guidance. They have responsibility for undertaking specialised business support work, such as organisation and coordination of work. There is a requirement to use judgment in dealing with unforeseen problems on a daily basis. Job holders are expected to manage resources, and coach and/or coordinate a team of support staff.
JOB PURPOSE
To support the stewardship of WFP's resources, monitoring budgets, forecasting, analysing, reporting and providing core administrative support to enable effective management of funds, and ensure assistance to beneficiaries is undertaken in the most efficient and effective way possible.
KEY ACCOUNTABILITIES (not all-inclusive)
1. Support corporate finance and resource management strategies and major ongoing programmatic initiatives, participating where appropriate using finance and resource management expertise.
2. Contribute towards the development of country specific plans and processes, aligned with Regional and wider WFP strategy, policies and processes to meet the food assistance needs of beneficiaries within the Country.
3. Analyse and report on key data for financial status and outcomes of projects in accordance with corporate governance requirements, ensuring accuracy, deadlines, and accounting processes are complied with.
4. Monitor and analyse budgets for new and ongoing projects according to established corporate procedures and requirements.
5. Perform bank reconciliations, disbursements, clearance of receivables, overall cash management and monthly financial closures on a regular basis in accordance with corporate requirements.
6. Where necessary, deliver core administrative services, working with contractors and following standard processes to provide cost-effective, quality and timely services to WFP staff.
7. Where necessary, undertake basic human resource functions related to staff benefits, recruitment of local staff, and training.
8. Collate and analyse data for the preparation of accurate and timely reporting, in order to provide management with financial, accounting and budgetary information to enable them to make informed decisions.
9. Track and analyse data to identify opportunities for improvements to policies, systems and procedures in order to minimise financial risks, improve the efficiency and effectiveness of operations, and ensure services are aligned with business objectives.
10. Deliver financial controls and insight into WFP performance, undertaking periodic risk and internal control assessments to identify areas which may present potential audit, compliance or financial risks.
11. Guide and supervise more junior staff, acting as a point of referral and supporting them with more complex analysis and queries.
12. Represent unit/CO at internal meetings, external meetings and events with other UN agencies, banks and other financial institutions, or other partners and entities as required.
13. Follow standard emergency preparedness practices to ensure WFP is able to quickly respond and deploy food and needed resources to affected areas at the onset of the crisis.
14. Other as required.
STANDARD MINIMUM QUALIFICATIONS
Education: Advanced University degree in Finance, Business Administration, Accounting, or related fields, or First University degree in the same subject(s) with additional years of related work experience. Membership in an international recognized professional accountancy body such as Association of Chartered Certified Accountants (ACCA), Institute of Certified Public Accounts (ICPA) or equivalent is considered as a plus.
Experience:
At least 3 years of post-graduate with masters degree or 5 years professional experience with bachelors degree, progressively responsible, job-related experience in statistics, data analysis and science
Has performed basic financial analyses at a national and/or operational level.
Has experience managing financial transactions.
Experience working in a team, involving people of different nationalities and/or cultures.
Language: Fluency in English (level C written and spoken). Fluency in Arabic (level C written and spoken).
Nationality: Yemeni
Desired Experiences:
Has experience reviewing and analysing financial statements.

Has experience implementing accounting and internal control processes.

Good command on excel, tableau, and SAP.

Experience in working with complex budgets, funds and grants management.
TERMS AND CONDITIONS
The applicant should be a Yemeni national
Only candidates who are short-listed will be contacted
Applications must be submitted online with:
Use English language only
Indicate all your job TOR
indicate clear years of experience with each job (Month/Year)
WFP staff who are still under probation period are not eligible to apply for another FT position.
WFP staff on FT contracts must have completed one year in the current position to be eligible to apply for another FT position.
By submitting your application, you have read the Terms of Reference for this position and agree that any false, wrong or incomplete information might lead to your disqualification in this recruitment process.
Successful candidates vetted as viable candidates through the application process will be retained on internal roster for a two-year period and may be given further consideration for future similar specific position advertised in the duty station.
WFP never uses external recruitment agencies and recruitment is always is free of charge. WFP seeks candidates of the highest integrity and professionalism who share our humanitarian principles. The selection of staff are made on a competitive basis and we are committed to promoting diversity and gender balance. Only applicants whose profiles meet the advertised job requirements will be considered and only within the announced deadline.
لا يقوم برنامج الأغذية العالمي بالاستعانة ابداً بأشخاص او بوكالات خارجية في التوظيف، علماً بان عملية التوظيف دائماً مجانية. يبحث برنامج الأغذية العالمي عن مرشحين من أعلى درجات النزاهة والكفاءة المهنية والذين يتقاسمون مبادئنا الإنسانية.
يتم اختيار الموظفين على أساس تنافسي ونحن ملتزمون بتعزيز التنوع والتوازن بين الجنسين. سيتم النظر فقط للمتقدمين الذين تفي ملفاتهم الشخصية بمتطلبات الوظيفة المعلن عنها، وفقط خلال الموعد النهائي المعلن
Qualified female applicants are especially encouraged to apply
WFP has zero tolerance for discrimination and does not discriminate on the basis of HIV/AIDS status.
No appointment under any kind of contract will be offered to members of the UN Advisory Committee on Administrative and Budgetary Questions (ACABQ), International Civil Service Commission (ICSC), FAO Finance Committee, WFP External Auditor, WFP Audit Committee, Joint Inspection Unit (JIU) and other similar bodies within the United Nations system with oversight responsibilities over WFP, both during their service and within three years of ceasing that service.
How to Apply
How to apply has been removed becuase this job has ended. If this is a special case, please contact us and we will help.
Important Notes /
مقترحات هامة
Following the instructions on

How to apply

will always increase your chances of getting your application looked at.


إتباع تعليمات التقديم المذكورة في كل إعلان ستزيد من فرصة النظر لسيرتك الذاتية من قبل الجهة المعلنة
If you're applying by email, make sure you mention the job title in the

"Subject"

field of your message


تذكر أن تكتب إسم الوظيفة و موقعها في عنوان البريد عندما يكون التقديم عبر الإيميل