FSL Civil Engineer (2)
This job has ended. You cannot apply anymore.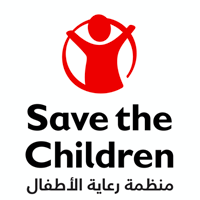 Engineering
Posted on 14 Sep, 2023
Closing on 23 Sep, 2023
Job Description
The Organisation
We employ approximately 25,000 people across the globe and work on the ground in over 100 countries to help children affected by crises, or those that need better healthcare, education and child protection. We also campaign and advocate at the highest levels to realise the right of children and to ensure their voices are heard.
We are working towards three breakthroughs in how the world treats children by 2030:
No child dies from preventable causes before their 5th birthday
All children learn from a quality basic education and that,
Violence against children is no longer tolerated
We know that great people make a great organization, and that our employees play a crucial role in helping us achieve our ambitions for children. We value our people and offer a meaningful and rewarding career, along with a collaborative and inclusive workplace where ambition, creativity, and integrity are highly valued.
We need to keep children safe so our selection process, which includes rigorous background checks, reflects our commitment to the protection of children from abuse.
Save the Children International seeks to always be a child safe organization through fulfilling its obligations to the community and through programme implementation carried out by the organization for safeguarding children and to improve the living standards of the child.
Female applicants are strongly encouraged to apply.
---------------------------------------------------------------------------------
Position: (2) FSL Civil Engineer
Location: Sa'ada
Grade: 4B
Contract Length: 3 months
This post is based on Sa'ada, so candidates from Sa'ada will take the priority and preference.
The Opportunity:
SCI Saada area of operations implements food security and livelihoods activities covering responses in the areas of Unconditional Cash Assistance/Transfers (UCA/Ts); Conditional Cash Transfers (CCT); market assessments like labour market assessment, value chain assessment to understand the kind of support and employment intervention to provide; conduct income-generating activities (IGAs); community assets rehabilitation works and community strengthening activities like – Cash for Work (CFW); and the provision of agricultural inputs to support food and animal productions, etc.
Under supervision of FSL program Manager and in close coordination with FSL project officer, the civil engineer will support the FSL manager in the delivery of the following day-to-day activities in the field, with efforts towards addressing food insecurity and Promoting Integrated Resilience Programming with focus on people centered planning, context specific activity placing, multi-level interventions, and ensuring long-term and sustainable engagements for vulnerable households that are faced with food insecurity as result of losing their livelihoods and sources of income in SCI implementation governorates.
S/he will work closely with FSL Officer to - a) contribute to project activities design like field-level assessments and selection of community assets , preparing PoQs and work plans; b) project kick-off activities around community mobilization; c) strong governorates and district-level stakeholders engagements; d) project implementation focusing on beneficiary selection; data entry and distribution of materials (construction materials for CFW , livelihoods inputs – like farming inputs, cash grants, etc); e) capacity building training of community monitors and site supervisors and implementation of cash for work on community asset, , implement quality controls and technical support for site supervisors and CFW BNFs , and community volunteer structures; f) work closely with MEAL to deliver MEAL outputs; and g) address all community levels issues and risks as they Key Areas of Responsibilities:
KEY AREAS OF ACCOUNTABILITY:
Community Mobilization
Ensure local authorities and communities have been sensitized to the project's objectives, activities, and selection criteria and that these processes have been adhered to during project selection.
Sensitize local authorities, communities, and local institutions to the project's objectives, activities, and selection criteria.
Review and develop beneficiary selection criteria with government, local authorities, and community members to identify project beneficiaries according to SCI's and food insecure vulnerability and target criteria.
Organize and run community meetings and workshops in a participatory and inclusive manner, to ensure that project activities are developed in consultation with communities.
Conduct training as necessary to a range of community stakeholders and structures
Take into account the structures of local government and communities and ensure all project activities have considered the needs of children, women, vulnerable groups, and the environment.
Be in regular contact with communities, to link them to SCI and ensure transparency and information sharing.
Lead in conflict resolution of disputes between communities and members related to SCI project activities.
Activity Implementation Planning –
Ensure good planning exists through timely sharing of procurement needs, development of clear DIP for field-level activities, as well have plans for responding to risks and issues that arise or will arise.
Mainstream protection and safety of project staff and communities, stakeholders through the implementation of SCI child safeguarding principles, identification of risk and working out clear plans, working closely with community structures to minimize risks to beneficiaries
Ensure that the planned material distributions (grants, cash, farm inputs, livelihoods inputs) are conducted timely and beneficiaries receive without hindrances.
support the program in ensuring the effective implementation of all aspects of this project related to the rehabilitation of the targeted site.
Assessing the target sites against internal guidelines for suitability of the activity
Preparing BoQs outlining the necessary tools and materials and designing/reviewing/developing construction related documents (feasibility study, designs, BoQ, tender documents, monitoring forms and payment disbursement forms/documents).
Prepare time plan for community work to the identified assets.
Assessing the standards of delivered materials.
Provide technical support and guidance to the community work at field level.
Identify the community assets and infrastructure that need rehabilitation/construction/upgrading works on the basis of consultation with the program officer based on the discussed priorities with the community.
Conduct site visits on daily basis to follow up progress in community work and guide the work.
Following up community works and progress of asset rehabilitation or construction works and report the progress against the prepared plan to the program Coordinator.
Train communities on the maintenance of the rehabilitated Assets.
Tracking the beneficiaries' payment and collect all required document of each payment
Coordination
Ensure close coordination, information sharing, and regular field-level meetings with FSL and non-FSL partners. As measures to reduce duplication of activities, as well as achieve strong activity integrations
Coordinate with other project officers to ensure that activities are carried out in line with community needs.
Support the integration and communication with other sectors: WASH, IYCF, Health & Nutrition activities.
Participate in Field Office meetings with management and other departments, as required.
Develop good relations with community leaders and other community structures like volunteer groups, as well maintain a strong relationship and engagement with other departments like finance, logistics and fleet, supply chain, safety and security, etc
Keep close coordination and liaison with local authority and community committees and agriculture office workers, the relevant government ministries to ensure compliance and good relations to facilitate the implementation of the project activities.
Assessment, Monitoring, Evaluation, & Quality Control:
Lead all field-level assessment activities working closely with MEAL teams focusing on market assessment, household and communities' socio-economic assessment, etc
Work with the FSL Database Assistant to ensure a project progress database is complete and regularly updated.
Assist the M&E team in creating appropriate monitoring tools for project impact, quality, Post Distribution Monitoring, and measurement of IPTT indicator tracking. Focus on quality control checks for each project type.
Conduct regular feedback sessions with the M&E Officer and Accountability Assistants to ensure that all findings are addressed and adjustments made to the project throughout implementation.
Carry out regular implementation monitoring and submit relevant reports to the Programme Manager.
Implement MEAL project quality visits recommendations as measures to improve service delivery
Working closely with the Accountability team, ensure the rollout of SCI toll-free numbers, banners, flyers, etc in all communities where projects are implemented.
Reporting:
Compile and write weekly and monthly progress reports (narrative and data) in English.
Collection of weekly and / or monthly progress reports and statistic reports from the field for submission to the FSL Program manager and update the IPTT and IMPACT.
Depending on the security situation, to conduct monthly/quarterly meeting with community workers and agriculture extensions to discuss all related issues and to put plan for the coming period.
Field visit report and activity completion report
General:
Take lead in resolution and management of the relevant community conflicts over common issues related with the project.
Report any problems in a timely manner to the FS Program manager.
Participate in FSL meetings at Sa'ada level and send regular update to FSL Program manager.
Document and share lesson learnt achievements and successes from the field.
Prepare success story and case studies
To take any other relevant task given by the program manager.
Qualifications and Experience:
Bachelor degree in civil engineering or equivalent with minimum 3 years of work experience in Food security and livelihoods, cash for work programing with INGOs or local NGOs in similar fields.
Extensive work experience in Social work with focus on community development and mobilization, data management, livelihoods.
Excellent interpersonal skills, including patience, Diplomacy, Capability to create strong relationship between among all teams' members and community.
Strong negotiation and communication skill
Self-motivated.
Strong training facilitation skill.
Have good English, speaking, writing skills
Have good computer skills, word, excel, PowerPoint
Have good analytical skills and data management skills
Application Information:
DIVERSITY BELIEF
Save the Children International is committed to create a truly inclusive, effective and representative organisational culture, encouraging equity and diversity among its employees and eliminating unlawful discrimination. We want our people to be truly representative of all sections of society. Having a diverse profile of employees, different age groups, backgrounds, cultures, disabilities, gender identities and expressions, sexual orientation etc., including a range of different experiences and capabilities helps us understand, represent and serve our beneficiaries better. We are guided by our values in everything we do, and recognise that being a diverse and inclusive employer helps us fulfil our responsibility to make a difference for children around the world.
Please attach a copy of your CV and cover letter with your application, and include details of your current remuneration and salary expectations on this Link. A copy of the full role profile can be found at www.savethechildren.net/careers/apply
"Save the Children is an equal opportunity employer. Women are strongly encouraged to apply"
How to Apply
How to apply has been removed becuase this job has ended. If this is a special case, please contact us and we will help.
Important Notes /
مقترحات هامة
Following the instructions on

How to apply

will always increase your chances of getting your application looked at.


إتباع تعليمات التقديم المذكورة في كل إعلان ستزيد من فرصة النظر لسيرتك الذاتية من قبل الجهة المعلنة
If you're applying by email, make sure you mention the job title in the

"Subject"

field of your message


تذكر أن تكتب إسم الوظيفة و موقعها في عنوان البريد عندما يكون التقديم عبر الإيميل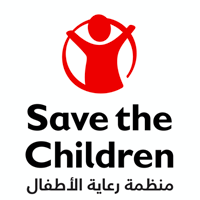 Other jobs from Save The Children