Deputy Water and Habitat Coordinator
This job has ended. You cannot apply anymore.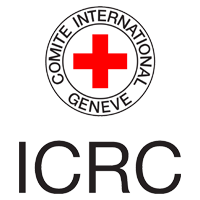 Job Description
The International Committee of the Red Cross (ICRC) is an independent, neutral organization ensuring humanitarian protection and assistance for victims of war and armed violence. Please visit www.icrc.org for more information.
The ICRC is looking for a suitable candidate to fill the position of:
Deputy Water and Habitat Coordinator
Contract type : Open-ended
Number of Posts : 1 Post
Grade : C1
Duty Station : SANA'A
Announcement date : 24.11.2022
Purpose:
The Deputy WatHab Coordinator deputizes for WatHab Coordinator, who act as the focal point for all matters related to water and habitat activities at the Yemen delegation level. S/he is responsible for setting and implementing the priorities, objectives and strategies for files under her/his management. S/he works closely with the mobile deputy coordinator as onboarding and capacity building to take this role independently once the enhanced capacity is proven to take this role independently under the supervision of the WatHab coordinator.
Accountabilities & Responsibilities
Functional Responsibilities:
Sets the strategic orientations of the delegation's Water and Habitat assistance activities jointly with WatHab Coordinator, WatHab_Field as per the assigned files (General and Specific Objectives) in cooperation with the (sub)delegation management and other departments within the delegation.
Contributes to the annual planning and budgeting of the WatHab program.
Leads reporting on projects under her/his responsibility, ensuring ICRC-specific reporting tools, such as the WatHab Project Assistant application, are used effectively.
Ensures that projects under responsibility are monitored and evaluated within the framework of results-based management; integrates lessons learnt into future program designs in coordination with Analysis and Evidence unit.
Ensures compliance to procedures and accountability to affected population.
Produces key documents (strategic plan, operational plan, quarterly reports).
Mobilizes the human and material resources required (including specialists) for implementing the WatHab program.
Establishes and maintains a network of external stakeholders, such as RC/RC movement partners (PNSs, ONS, IFRC), international organizations, NGOs and national authorities.
Ensures the WatHab department complies with the delegation's and the ICRC's procedures for administration, ICT, financing and logistics.
Signs off on technical designs and project documents prepared by engineers and technicians. Reviews technical documents and provide feedback to enhance the quality of works and management.
Sings off on financial documents, in the absence of the WatHab Coordinator.
Formulates emergency-preparedness strategy for the WatHab sector, including maintenance of stocks.
Ensures WatHab procedures are adopted and respected at all times.
Ensures the design element for the ICRC premises is compatible with the delegation's passive security measures.
Ensures the response to YRCS WASH support program is in line with the framework agreement and movement cooperation agreement.
Ensures the response to Agro/livelihood projects is compatible with the EcoSec team objectives.
Contributes to other thematic files as needed.
ACTUAL TASKS
Coordinates with other departments, sub structures on all matters related to YRCS WASH program, Premises and other support in different governorates.
Takes part in assessments, supervises and follow up the implementation of different activities in the field.
Contributes to the elaboration of plans of action for each sub-delegation and mobilizes resources and follows-up logistic and administrative matters for WatHab support in the PfR cycle.
Assist the Coordinator in monitoring the financial, administrative and logistics aspects the program and ensures that control mechanisms are in place.
Adhere to Admin & Log procedures.
Act as WatHab Coordinator in her/his absence.
Ensures the WatHab procedures for ICRC Yemen are followed and reported for ongoing and planned projects through WPA.
Ensures that all reporting is in place in due time for projects under her/his supervision: WPA, minutes of meetings (internal and external), premises assessment, contributions to the Weekly Operational Report, Quarterly Technical Report, financial forecasts, etc.
Management and Coordination:
All tasks below are shared/done in conjunction and consultation with the WatHab Coordinator:
Monitors the implementation of different general and specific objectives under her/his responsibility through regular visits and proper follow up of the arious programs.
Monitors and reports on the achievements and implementation of the related plans of actions.
Assists in the coordination with the heads of sub-delegations and offices, and reports on WatHab activities;
Supports the WatHab team to produce all technical document as tenders, contracts, MoU, LoA etc.
Prepares and follows the financial follow up of the budget, monthly expenditures and payments.
Cooperates with other departments (Protection, Coop, LOG and Administration) to provide them necessary support.
Provides technical support, training and "tools" to the engineers to improve their ability to assess, evaluate and plan for the implementation of the projects.
Contributes to emergency assistance support during crisis.
Assists in the formulation of programs strategies and policies.
Maintains technical discussion with the Project Management Cell at HQ and head of Sector for NAME region, when needed.
Representation of the institution and external relationship
Ensures appropriate coordination with the local authorities.
Ensures effective relationship with other stakeholders in the field.
Establishes and maintains contacts with other humanitarian actors when required to provide a global picture and complementary responses (and avoid duplication).
PEOPLE MANAGEMENT RESPONSIBILITIES
During onboarding period, reports directly to the deputy WatHab coordinator as line manager, while to the WatHab Coordinator as functional manager.
After the onboarding, reports directly to the WatHab Coordinator as functional and technical line and to the delegation management in her/his absence.
Takes part in the recruitment of resident staff and is the direct supervisor of 3-5 technical and administrative staff.
Understands and supervises the Performance Management & Development (PMD) activities for employee under her/his supervision.
Makes sure that deadlines for the PMD cycle are met.
Engages in ongoing and continuous feedback and support, particularly for employees under her/his supervision, but also other staff members.
Organizes regular meetings within their team to ensure optimal coordination of the work and proper flow of information.
Ensures that job descriptions for employees under her/his supervision are up to date; seeks feedback and support from the HR Department if needed.
Plans and coordinates the annual leave of the employees under her/his supervision ensuring continuity of the operations throughout the year and making sure that there are no outstanding holiday balances at the end of the year.
Coordinates and supports the employees under her/his supervision in their personal development by coaching and advising them on internal and external training and development possibilities.
ADDITIONAL DUTIES
Follows up on all work-related messages and correspondence with the relevant contacts and departments.
Is aware of the delegation's objectives and has a good knowledge of the Movement and other contacts relevant to the position.
Collects and shares information to improve the ICRC's understanding of the environment and humanitarian trends and responses.
Represents the ICRC in an appropriate way during activities, in meetings and in the field, and avoids any activity that may reflect negatively on the ICRC's image.
Takes responsibility for her/his own professional learning and development.
Ready to travel to the project sites, spend time with field teams in challenging security and living conditions.
Certifications/Education Required
Combination of academic credentials and/or industry certifications and qualifying experience in architecture, civil or structural engineering, hydrology, geology or a related field.
Advanced degree in architecture, civil or structural engineering, hydrology, geology or a related field, or equivalent professional experience, an asset.
Management training an asset.
Excellent command (spoken and written) of English.
Professional Experience Required
Typically, 10 years' overall professional experience in a related field.
3–4 years' professional experience at the ICRC or an international NGO an asset.
Management and team-leadership experience essential.
How to Apply
How to apply has been removed becuase this job has ended. If this is a special case, please contact us and we will help.
Important Notes /
مقترحات هامة
Following the instructions on

How to apply

will always increase your chances of getting your application looked at.


إتباع تعليمات التقديم المذكورة في كل إعلان ستزيد من فرصة النظر لسيرتك الذاتية من قبل الجهة المعلنة
If you're applying by email, make sure you mention the job title in the

"Subject"

field of your message


تذكر أن تكتب إسم الوظيفة و موقعها في عنوان البريد عندما يكون التقديم عبر الإيميل