National Project Specialist
This job has ended. You cannot apply anymore.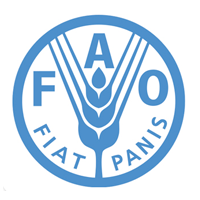 Job Description
Job Posting: 17/May/2023
Closure Date: 31/May/2023, 5:59:00 PM
Organizational Unit: FNYAR
Job Type: Non-staff opportunities
Type of Requisition: NPP (National Project Personnel)
Grade Level: N/A
Primary Location: Yemen-Aden
Duration: 12 Months
Post Number: N/A
IMPORTANT NOTICE:
Please note that the Closure Date and Time displayed above are based on the date and time settings of your personal device.
FAO is committed to achieving workforce diversity in terms of gender, nationality, background, and culture.
Qualified female applicants, qualified nationals of non-and under-represented Members, and persons with disabilities are encouraged to apply.
Everyone who works for FAO is required to adhere to the highest standards of integrity and professional conduct and to uphold FAO's values.
FAO, as a Specialized Agency of the United Nations, has a zero-tolerance policy for conduct that is incompatible with its status, objectives, and mandate, including sexual exploitation and abuse, sexual harassment, abuse of authority, and discrimination.
All selected candidates will undergo rigorous reference and background checks.
All applications will be treated with the strictest confidentiality.
Organizational Setting:
FAO's office for Yemen is responsible for developing, promoting, overseeing, and implementing agreed strategies for addressing countrywide food, agriculture, and rural development priorities under Yemen. It develops and maintains relations with the relevant Ministries at the country level. The main aim of the FAO country offices, which are headed by an FAO Representative, is to assist governments in developing policies, programs, and projects to achieve food security, reduce hunger and malnutrition, help develop the agricultural, fisheries, and forestry sectors, and use their environmental and natural resources in a sustainable manner.
The objective of the GEF project of "Resilient and sustainable livelihoods for rural Yemen" is to facilitate the development of sustainable and resilient livelihoods for rural Yemenis by mainstreaming climate change adaptation, biodiversity conservation, and sustainable land management practices across productive agriculture, livestock, and fisheries sectors. Under the existing scenario, unsustainably managed agriculture, livestock, and fisheries are driving land degradation, biodiversity loss, and climate change risks. The project aims to strengthen the ecosystems services upon which vulnerable rural Yemenis depend for their livelihoods and food security.
Reporting Lines:
Under the overall supervision of the FAO Representative (FAOR) in Yemen, the technical supervision of the Chief Technical Advisor of the Water and Natural Resources program.
Technical Focus:
The National Project Specialist (NPS) will be responsible for the operational planning, management, and monitoring of all project activities in the inception phase, as indicated in the project document. The NPS will provide technical, logistics, and managerial support and ensure the good implementation of the activities in line with the project result framework, work plan, and approved budget. In the first phase, the NPS will work closely with the international climate change specialist to conduct necessary assessments on climate impacts and vulnerability. This will include, but may not be limited to:
Technical Functions:
Ensure technical soundness of project activities to achieve the projects outputs and outcomes in a cost-effective manner, therefore:
Build on the project document, to craft the technical approach of the project.
Provide technical experience for the implementation of all project activities to ensure that national and global lessons learned as well as best practices are used to achieve the project objectives.
Provide guidance for the implementation and monitoring of site activities.
Assist and advise in key strategic activities.
Produce and oversee the quality of technical reports, publications, and knowledge products to support decision-making process and effective coordination and implementation of project activities.
Supervise the design and implementation of long and short-term capacity building programs, including on-the-job training for ministry partners and other project stakeholders (including civil society organizations and project beneficiaries).
Oversee the development of the Agro-Pastoral Field Schools (APFS) approach.
Create a team of technical experts that support the implementation of project activities at different levels.
Ensure Terms of Reference for national and international consultants and contracts with partner institutions include adequate technical considerations to meet the objectives and outcomes of the project. In order to achieve this, the NPS will liaise with national specialists and FAO technical officers to define the conceptual approach as well as the methodological elements and tools that will be applied in the implementation of the project.
With the support of FAO and other technical experts as required, the NPS will:
Provide technical guidance to consultants and contractors to ensure final products are of adequate quality.
Ensure the technical coherence of project outputs with project outcomes.
Document lessons learned through the implementation of the project.
Review and clear knowledge management products and ensure their dissemination to target beneficiaries. This includes the organization of thematic workshops and training activities within the context of the project's Capacity Building and Communications strategies.
Guarantee the inclusion of the project's gender approach across project components.
Ensure risk monitoring and monitor the risks to and from the project on a continuous basis.
Support key project M&E activities.
Lead interactions with stakeholders:
Function as Secretariat of the Project Steering Committee.
Liaise with government agencies.
Regularly advocate on behalf of the project to partners.
Coordinate project interventions with other ongoing activities, especially those of co-financers and other GEF/LDCF projects.
Regularly promote the project and its outputs and findings on a national, and where appropriate, regional stage.
Conduct field visits as needed.
Administrative/Management Functions:
Prepare annual and quarterly work plans and prepare Terms of Reference (ToR) for all inputs.
Lead the process to mobilize NPCU staff, project consultants, and sub-contracts.
Lead the process to finalize 'letters of agreement' with implementation partners.
Ensure all PMU staff and all consultants fully understand their role and tasks and support them in their work.
Oversee the day-to-day implementation of the project in line with the work plans.
Organize regular planning and communication events, starting with the inception mission and inception workshop.
Oversee the preparation and implementation of the M&E framework.
Oversee the preparation and implementation of project communication and knowledge management frameworks.
Prepare progress reports and all monitoring reports. This includes the half-year progress reports and the annual Project Implementation review.
CANDIDATES WILL BE ASSESSED AGAINST THE FOLLOWING
Minimum Requirements:
Higher education degree in agronomy, animal science, social science, sustainable development, or another relevant field.
At least 10 years of experience in the management of environmental projects, preferably with GEF projects.
Specific experience with food systems, livelihood support activities, landscape management, and agroecology in Yemen.
Working knowledge of English and full proficiency in Arabic.
National of Yemen.
FAO Core Competencies:
Results Focus
Teamwork
Communication
Building Effective Relationships
Knowledge Sharing and Continuous Improvement
Technical/Functional Skills:
Demonstrated ability to work under difficult conditions and a high degree of pressure.
Proven experience in procurement.
Demonstrated leadership and management skills, Team Player.
Understanding of complex emergencies; experience working in an insecure and crisis environment.
Proven strong communication, interpersonal, and negotiation skills.
Analytical skills and experience.
Selection Criteria:
Demonstrated ability to implement a variety of analytical methodologies and techniques.
Demonstrated experience working with local communities in Yemen.
Previous experience working with international partners on related issues.
Demonstrated commitment to participatory natural resource management techniques.
Demonstrated ability to liaise with multiple agencies, effectively building an understanding and partnership with other UN bodies, NGOs, and governmental agencies.
Previous experience with International Organizations.
Excellent communication, writing, and presentation skills in English.
Demonstrated experience in establishing and maintaining partnerships with UN agencies, NGOs, as well as donors and government institutions and agencies.
How to Apply
How to apply has been removed becuase this job has ended. If this is a special case, please contact us and we will help.
Important Notes /
مقترحات هامة
Following the instructions on

How to apply

will always increase your chances of getting your application looked at.


إتباع تعليمات التقديم المذكورة في كل إعلان ستزيد من فرصة النظر لسيرتك الذاتية من قبل الجهة المعلنة
If you're applying by email, make sure you mention the job title in the

"Subject"

field of your message


تذكر أن تكتب إسم الوظيفة و موقعها في عنوان البريد عندما يكون التقديم عبر الإيميل