Camp Management Team Leader (Infrastructure)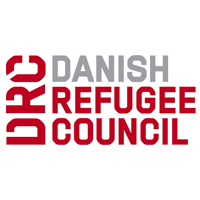 Update
The applying link has been updated
Job Description
TERMS OF REFERENCE
DRC Yemen – Camp Management Team Leader (Infrastructure)
Who are we?
The Danish Refugee Council assists refugees and internally displaced persons across the globe: we provide emergency aid, fight for their rights, and strengthen their opportunity for a brighter future. We work in conflict-affected areas, along the displacement routes, and in the countries where refugees settle. In cooperation with local communities, we strive for responsible and sustainable solutions. We work toward successful integration and – whenever possible – for the fulfillment of the wish to return home.
The Danish Refugee Council was founded in Denmark in 1956, and has since grown to become an international humanitarian organization with more than 7,000 staff and 8,000 volunteers. Our vision is a dignified life for all displaced.
All of our efforts are based on our value compass: humanity, respect, independence and neutrality, participation, and honesty and transparency.
DRC has been operating in the Middle East (ME) region for over a decade, running a combination of emergency, livelihood, protection and advocacy programmes through Country Offices (COs) in Yemen, Syria, Iraq, Jordan, Lebanon and Turkey with a Regional Office (RO) in Amman.
DRC Yemen's response
Throughout its nine field offices and a workforce of 450 staff, DRC upholds its main programmatic objectives to provide immediate and life sustaining assistance, to strengthen the protective environment, and to reduce displacement related risks and vulnerabilities by promoting self-reliance at household and community level.
Sector responsibilities:
Multi-sector, life-saving interventions during acute or protracted crisis within the areas of Rapid Response Mechanism (RRM), emergency shelter and non-food items, camp management, general food distribution (cash and in-kind), and multi-purpose cash assistance covering all stages of project cycle management, from programme design to implementation and monitoring and evaluation. Including also emergency preparedness activities. Emergency programs also emphasizes on the integration with other DRC programs, including protection, WASH and CCCM, for strengthening programme impact within an area of operation.
I. CORE FUNCTIONS & RESPONSIBILITIES
Management
o Daily supervision of CCCM Infrastructure team
o Basic indicator tracking responsibilities for infrastructure targets
o Budget tracking responsibilities for infrastructure activities
o Development of workplans, procurement plans etc. for infrastructure activities
o Oversee the Procurement and Support processes for the entire Lahj CCCM team, to ensure timely procurement of necessary supplies, and an excellent standard of compliance with internal DRC processes for documentation
Liaison & coordination
o Represent DRC at Sub-National Shelter/NFI/CCCM Cluster coordination meetings
o Represent DRC with communities, local authorities, site partners, and other stakeholders
o Build and maintain mutually respectful relationships with key stakeholders
o Foster collaborative relationships with local authorities to facilitate implementation of activities
o Arrange regular and ad hoc coordination meetings with key stakeholders
Site Infrastructure Activities & Management
o Establish & train representative and inclusive community based WASH & Maintenance committees at sites;
o Develop site plans, including physical infrastructure, service provision, and expansion possibilities;
o Monitor sites to identify infrastructure needs and gaps;
o Supervise planning and implementation of Shelter and WASH activities in sites, as well as and other Infrastructure interventions (e.g. site facilities such as store rooms, community centres etc.).
o Ensure quality implementation of infrastructure activities, in compliance with DRC and donor regulations, through careful monitoring and supervision of interventions;
o Support continuous monitoring, evaluation, and learning within CCCM Infrastructure activities;
o Develop and review technical BoQs, drawings and designs for Shelter and WASH interventions, including for T-Shelters, Latrines, etc.;
o Coordinate technical assessments of WASH & Shelter needs in IDP hosting sites;
Capacity building
o Plan and organize capacity building trainings related to site infrastructure for community members, local authorities and partners where relevant;
o Train site committees in basic infrastructure skills, as well as in site facilities monitoring and use of DRC monitoring tools
o Train CCCM Infrastructure staff in technical assessment best practices and use of field monitoring tools
o Actively participate in development and implementation of protection and gender mainstreaming
Information management
o Maintain a comprehensive database of infrastructure facilities and needs related information for each site
o Provide regular site reports related to infrastructure provision, and provide other relevant information on site conditions and services
o Analyze site related and contextual information, and utilize the analysis in planning new infrastructure interventions
Other duties
o Assist other DRC teams with conducting assessments, distributions, and sectorial activities
o Perform any other duties assigned by the CCCM Manager in order to advance DRC's interventions
II. QUALIFICATIONS
o University degree in civil engineering, architecture, urban planning, or engineering
o Minimum three years of experience in international and/or local NGO; ideally involved in the direct implementation and supervision of field level infrastructure (WASH or Shelter) humanitarian assistance to IDPs
o Proven leadership skills and related experience in building, establishing, and negotiating relationships and social networks with various stakeholders at the community, local, and national levels
o Proven experience with budget management, planning of activities, and team management
o Excellent conceptual understanding of CCCM, gender, protection, and human rights
o Excellent representation, negotiation, interpersonal, and communication skills
o Strong team spirit and ability to work comfortably in multi-cultural contexts
o Excellent computer skills, including advanced ability with MS Excel
o Ability to write fluent situational briefings as well as weekly, monthly, and final reports in English
o Ability to spend extended periods of time in field conditions
o Proven ability to come up with innovative solutions to unexpected and challenging problems
All DRC roles require the post-holder to master DRC's core competencies:
Striving for excellence: Focusing on reaching results while ensuring efficient processes.
Collaborating: Involving relevant parties and encouraging feedback.
Taking the lead: Taking ownership and initiative while aiming for innovation.
Communicating: Listening and speaking effectively and honestly.
Demonstrating integrity: Upholding and promoting the highest standards of ethical and professional conduct in relation to DRC's values and Code of Conduct, including safeguarding against sexual exploitation, abuse and harassment.
III. LANGUAGES
Professional fluency in spoken and written Arabic and English is essential.
We offer
Contract duration till end of 31. Dec 2021, with possible extension based on fund and performance.
Workplace: Aden/Lahj
Important Notes /
مقترحات هامة
Following the instructions on

How to apply

will always increase your chances of getting your application looked at.


إتباع تعليمات التقديم المذكورة في كل إعلان ستزيد من فرصة النظر لسيرتك الذاتية من قبل الجهة المعلنة
If you're applying by email, make sure you mention the job title in the

"Subject"

field of your message


تذكر أن تكتب إسم الوظيفة و موقعها في عنوان البريد عندما يكون التقديم عبر الإيميل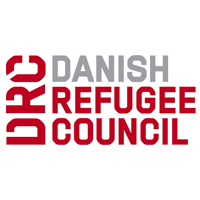 Other jobs from DRC
Send this job to a friend