Consortium MEAL Advisor (Re-advertised)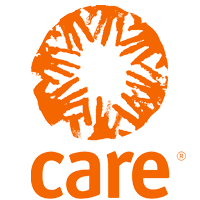 Job Description
CARE International is currently seeking a Consortium MEAL Advisor, he/she reports to the Consortium Manager (CM) and works closely with other staff members and partner organizations in the consortium MEAL advisor will be responsible to harmonized MEAL system which will be used to collect evidence of what works – particularly in relation to BRIGHTLY targeting, transitioning and localization strategies. Successes and failures will be transparently presented, leading to collective learning to improve the quality and accountability of the response at field-level. Through the evidence and findings, BRIGHTLY also seeks to influence and mobilize higher-level coordination bodies, through BRIGHTLY's extensive network of relationships, to strengthen Yemen's system-wide food security response. S/he will also be expected to support the Consortium to conduct cross learning and accountability initiatives, design and carry out research that cuts across all consortium agencies, and to hold structured and succinct consortium meetings on regular basis.
Position: Consortium MEAL Advisor ( Re-advertised )
Location: Sanaa
Main Responsibilities:
Monitoring, Evaluation, Accountability and Learning (MEAL):
Responsible for overall tracking of consortium progress towards achieving program impact, outcomes, outputs and corresponding indicators.
Responsible for managing the overarching programme Monitoring tools together with the Consortium Officer
Provide technical support to develop and implement robust MEAL systems for the consortium program including developing of standard customized data collection tools to be used by all partners.
With support from MEAL Working Group, periodically collect /collate monitoring data and information from consortium partners, analyze and provide recommendations for improvement.
Ensure data being gathered remains in line with project outcomes, milestones and indicators, and that there is a system in place to track community contributions, learning outcomes, and other requirements as per program design.
Conduct regular monitoring visits with consortium staff members to verify progress of program and accuracy of data and make recommendations for improvements.
Ensure consortium partners have functional complaints and feedback mechanism able to generate sufficient information. Document, provide analysis and recommendations to the consortium from information received through this mechanism.
Support documentation and sharing of program quality case studies during joint consortium partner's forums to advance learning.
Analyze, manage and report all program related data, including beneficiaries' database.
Communication and Coordination:
Lead the consortium MEAL Technical Working Groups so as to support consortium members to support the Consortium Programme Management Unit on key MEAL issues, harmonizing MEAL tools/approaches, and sharing best practices.
With support from the Consortium Manager, CARE Programme Quality Unit and Members the MEAL advisor will coordinate all MEAL consultancies like baseline and end-line surveys and thematic focused researches.
Assist the Consortium Manager in effective coordination between the partners to ensure integrated programs with special focus on the joint areas of operations.
Support effective mechanisms for information sharing and learning among Consortium partners at the national and field levels through the Consortium's Working Group
Coordinate with stakeholders (INGOs, UN, local NGOs, local authorities and community leaders) based on participation principles to enable effective learning and sharing.
Strengthen field level consortium partner's MEAL coordination and sharing of information.
Guide the regular sharing of the outputs of MEAL findings with the consortium MEAL Working Group and implementing partners
Documentation and Reporting:
Organize and maintain a filing system for documents, data such as (baseline surveys, monitoring, evaluations, statements, etc.)
Compile regular Programme Management Unit (PMU) activity reports, in a timely manner, to the Consortium Manager, including challenges to overcome with recommendations on how to do so and lessons learned from the project.
Document success stories in a way that reflects the impact of the project intervention.
Maintain accurate and up to date information of the PMU.
Support the consortium manager in review and consolidation of quarterly, interim, progress and final reports, ensuring accurate and verified data in consortium consolidated reports.
Identification and formulation of lessons learned from evaluations and studies to be integrates into the final report.
Representation
Represent the PMU in all delegated meetings or workshops related to MEAL.
Perform any other consortium related duties as assigned from time to time.
Capacity building
Conduct capacity assessment of the Consortium members and partners staff in monitoring and evaluation.
Organize and conduct of results-oriented monitoring and evaluation trainings (including quantitative and qualitative data collection methods) for Consortium members.
Build the capacity of MEAL and program staffs on different aspects on MEAL including database management and impact assessment.
Provide tailored coaching and training for consortium partner staff to improve quality data collection and reporting.
Education/Training Experiences:
University degree in Development or Humanitarian studies or any related field Post gr Post Graduate qualifications in monitoring, evaluation, accountability, and learning
At least 5 years of direct project management experience (planning, monitoring, evaluation of large programs) in humanitarian context, including in a leading position.
Experience in coordination and liaison of INGOs and UN
Hands-on experience in design and M&E of development, recovery, and emergency projects
Knowledge of evaluation instruments, results-based management, work planning, budgeting, and reporting
Excellent computer skills
Familiarity with basic data analysis tools/software eg MS Excel, SPSS etc.
Fluency in speaking and writing, in both Arabic and English
Ability to travel to rural /remote areas.
Good organizational and analysis skills, creative problems solving skills, good communication skills and ability to handle multiple tasks.
Important Note: Please note that the only way to apply for a position with CARE is through the application system link that starts with careyemis.org/Apply that is shared in the advert of YemenHR.com or the formal newspaper. Furthermore, any recruitment or hiring correspondences would be through CARE official email addresses as in this example: firstname.lastname@care.org
No Fee: CARE DOES NOT CHARGE A FEE AT ANY STAGE OF THE RECRUITMENT PROCESS (APPLICATION, INTERVIEW MEETING, PROCESSING, OR TRAINING).
How to Apply
Application Procedure: Interested applicants should apply through below link by Sep 30, 2023
https://careyemis.org/Apply?jobid=15209
Please do not apply unless you meet minimum application requirements, otherwise you will not be considered. Only short-listed candidates will be contacted.
Important Notes /
مقترحات هامة
Following the instructions on

How to apply

will always increase your chances of getting your application looked at.


إتباع تعليمات التقديم المذكورة في كل إعلان ستزيد من فرصة النظر لسيرتك الذاتية من قبل الجهة المعلنة
If you're applying by email, make sure you mention the job title in the

"Subject"

field of your message


تذكر أن تكتب إسم الوظيفة و موقعها في عنوان البريد عندما يكون التقديم عبر الإيميل