HR & Admin Assistant (2)
This job has ended. You cannot apply anymore.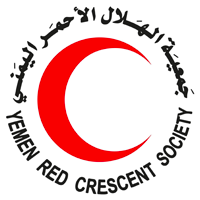 Job Description
Job Title: HR & Admin Assistant
Classification Level: Grade -C3
Organizational Unit: Yemen Red Crescent Society (YRCS) HQ
Immediate Supervisor's Title: HR & ADMIN Officer
Technical Manager's Title: HR & ADMIN Coordinator
Duty Station: HQ
Duration of Assignment : Initially 12 Months
Terms of employment: Employment is full time according to YRCS guidelines
Number of positions : 2
Organizational context (where the job is located in the Organization)
The Yemen Red Crescent Society (YRCS) has been implementing various humanitarian services aiming at building resilient communities since its establishment in Yemen. YRCS strive to build the capacity of the communities to enable them to help themselves during both disasters/crisis and normal time. Taking into consideration of this the YRCS has developed its strategic plan guided by the following lessons learnt: only developing long term plan is not enough; working through strong partnerships and cross sectorial collaborations with government , Movement and UN partners; and building a strong and dynamic organization capable of delivering humanitarian services and facilitating the communities to empower themselves for humanitarian response, which clearly underscore the facts that further efforts need to be made for strengthening its institutional capacity and also diversify the partnership to deliver effective and efficient services at different level. The escalation of conflict in March 2015 has significantly increased role of YRCS HQs and branches to cater emergency health services to save lives of vulnerable population.
The YRCS strategic plan has set a vision "protect human dignity, save lives and promote the wellbeing of vulnerable people". In line with its vision, a mission statement has been developed along with five strategic objectives to build resilient communities through various development initiatives primarily in the field of Health/ Water, Sanitation and Hygiene (WASH), Disaster Management (DM), Protection Management .
Job duties and responsibilities
Maintain employee's personnel records ensuring timely and accurate records
Support in maintaining confidential documents related to staff and coordinate to process new hire and exit and termination process paperwork.
Assist in payroll preparation by providing relevant data, by collecting timesheets and attendance records, absences and leaves.
Follow up on staff contracts.
Prepare paperwork for HR policies and procedures.
Update leave balance of the staff.
Process employees' requests and provide relevant information.
Collaborate with the Recruiter to post job ads on careers pages and process incoming resumes.
Assist in consultation with the HR/Admin Officer in some HR functions such as recruitment, onboarding, clearance, trainings and annual appraisals.
Prepare reports and presentations for internal communications.
Provide orientations for new employees by sharing onboarding packages and explaining policies.
Receive incoming calls and direct them to appropriate staff, make outgoing calls for the staff as appropriate.
Organize and schedule appointments including plan meetings and take detailed minutes.
Arrange for Workshops and Seminars.
Provide secretarial support such as typing, takings minutes, drafting letters, and translation of English or Arabic documents etc.
Assist in the preparation of regularly scheduled reports.
Develop and maintain a filing system.
Update and maintain office policies and procedures.
Order office supplies, stationery and generator fuel, research new deals and suppliers.
Liaise with the HR Officer in Monitoring and coordinate timely contract renewals, preparation of ID cards, hiring, notice and termination letters.
Be responsible on all lease agreement and service contracts and liaise with finance to ensure timely payment of utilities, lease agreements, telephone bills, service contractors, hotel invoices, travel agency invoices, etc.
Ensure office reception is well managed, organized and attended to, at all times, receiving guests, directing them, as well as receiving and dispatching calls (i.e. seating, visibility, notice board, tidiness, etc.).
Be familiar with, and able to answer queries on, all aspects of terms of employment, code of conduct and discipline regulations in compliance with YRCS staff Onboarding Guide/HR manual and other employee policies.
Day to day management of the office including direct supervision of cleaners/cooks/janitor, etc.
Handel any purchases related to the Admin and HR Dept. and arrange with courier service providers for any logistics of packages.
Travel booking arrangements.
Provide general support to visitors.
Position Requirements
Technical qualifications
Bachelor degree in Human Resources, Business Administration or any relevant field.
Experience
Commitment, honesty and reliability.
Proven work experience as an HR and Administrative or office assistant.
Excellent time management skills and the ability to prioritize work.
Proficiency in MS Office (MS Excel, MS Word and MS PowerPoint, in particular).
Knowledge of labor Law and office management systems.
Excellent written and verbal communication skills.
Working knowledge of office equipment, like printers and fax machines
Strong organizational skills with the ability to multi-task.
Teamwork skills creativity and flexibility.
Red Cross Red Crescent work experience, including disaster management/Protection management; work experience with I/NGOs.
General
In good mental & physical health, high level of stress tolerance
How to Apply
How to apply has been removed becuase this job has ended. If this is a special case, please contact us and we will help. By the way, copying this and pasting it was a smart move ;)
Important Notes /
مقترحات هامة
Following the instructions on

How to apply

will always increase your chances of getting your application looked at.


إتباع تعليمات التقديم المذكورة في كل إعلان ستزيد من فرصة النظر لسيرتك الذاتية من قبل الجهة المعلنة
If you're applying by email, make sure you mention the job title in the

"Subject"

field of your message


تذكر أن تكتب إسم الوظيفة و موقعها في عنوان البريد عندما يكون التقديم عبر الإيميل
Send this job to a friend