Humanitarian Mine Action Officer - Medic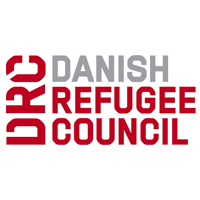 Job Description
Humanitarian Mine Action Officer - Medic
Duty Station [Mocha-Yemen]
Who are we?
The Danish Refugee Council (DRC) has delivered humanitarian relief and development programming in Yemen since 2008. DRC focuses on supporting refugees, migrants, and people displaced by conflict and natural disasters, working especially in areas with access challenges. DRC engages in protection, emergency, WASH, and mine risk education programming among other sectors, and has hub offices in Sana'a, Aden, Hodeidah, as well as several other locations throughout Yemen.
In response to the critical and constantly evolving humanitarian situation in Yemen, DRC has assumed a leading role in coordinating response at IDP hosting sites. Working at IDP sites involves working together with international and local organizations in order to coordinate implementation of humanitarian activities, support community-based site management mechanisms, and monitor standards, needs, and gaps..
Duties and Responsibilities
o The Mine Action Medic is responsible for carrying out instruction under the direction of the TFM or as detailed in the HDP SOP's. The main duties and responsibilities will be:
o The MA Medic shall maintain accurate details of the work location and contact details for all relevant local medical facilities.
o Ensure that the assigned medical equipment is complete and serviceable as described in the Medical SOP and the on-site requirements SOP.
o Remain alert and available at all times during clearance activities in the field.
o Ensure that the Ambulance/safety vehicle is available and capable of evacuating a casualty.
o Maintain a high level of collective hygiene at the work site, the Ambulance at all times.
o Inspect/ensure the validity of medicine, drugs and equipment on a Daily basis.
o Report any problems or concerns related to medical coverage, equipment or medical kits in the operation area to the Team Leader.
o In the event of an incident/accident requiring medical support the medic shall provide the necessary support to stabilize any patients until such time as MEDEVAC / CASEVAC resources are available or deliver the casualty to the nearest suitable medical facility.
o Prepare CASEVAC Plan for each working site Map and Written according to the HDP SOPs
o Conduct Casevac exercise at least once a month, when starting a new task site or when ordered to by the DRC HDP TL / DRC HDP TFM / DRC HDP OM.
o The MA Medic is required to use a handheld radio or other communications system (cell phone) to monitor the progress of demining operations and maintain a link with the HDP Radio Operator.
o Report to and take direction from the MA Team Leader as requested.
o Conduct periodical refresher/continuation medical training for all project staff.
o Provide general support in respect of HDP operations in theatre.
o Provide relevant emergency room ambulatory experience in trauma situations.
o Communicate effectively and concisely with receiving hospitals and physicians.
o Ensure high standards of conduct are adhered to.
o Site management and coordination
o Ensure that all staff are healthy before going to field
o Ensure the ambulance is ready and clean all the time.
o Ensure integration with other DRC sectors
Other responsibilities
• Perform other tasks and duties as required by the line Manager.
• Support and help other DRC\HDPsectors if needed on daily activities.
To be successful in this role you must have:

• At least 2 years of direct experience as a Nurse or paramedic
• Good Computer skills and internet usage.
• Strong communication and interpersonal skills.
• Leaving or from targeted governorates.
• Excellent timekeeping and prioritization skills.
• An understanding and commitment to HDP/DRC aims and values.
• Able to make strong relations with community and key persons.
• Ethical, trustworthy, creative, dynamic and enthusiastic.
• Ability to work on multiple tasks, under pressure and meet tight deadlines
All DRC staff members are expected to demonstrate the following core competencies:
o Striving for excellence – constantly and actively seeking ways to develop professionally.
o Collaborating – working respectfully with DRC staff, partners, beneficiaries, and other stakeholders.
o Taking the lead – showing positive initiative in situations where leadership is required.
o Communicating – ability to listen, give space, and convey thoughts and ideas to others respectfully.
o Demonstrating integrity – adhering to high personal and professional ethical standards.
Language: (indicate fluency level)

• Professional fluency in spoken and written Arabic and English.

We offer
DRC will offer the successful applicant a contract ending on 31 May 2022, renewable based on both funding and performance.
Duty Station (Mocha)
Salary and conditions will be in accordance with Danish Refugee Council's Terms of Employment. This position will be placed at Band (NMH), level (1) and will be reporting to DDG Technical Field Manager.
How to Apply
Application process
Are you Interested? Then apply for this position by clicking on the apply button or the link below.
All applicants must send a cover letter and an updated CV (no longer than four pages). Both must be in the same language as this vacancy note. CV only applications will not be considered.
https://candidate.hr-manager.net/ApplicationForm/SinglePageApplicationForm.aspx?cid=1036&departmentId=19111&ProjectId=162882
If you have questions or are facing problems with the online application process, please contact job@drc.dk
DRC provides equal opportunity in employment and prohibits discrimination in employment on the basis of race, sex, color, religion, sexual orientation, age, marital status or disability.
DRC encourages all applicants to apply and does not practice any discrimination in any recruitment process.
Applications close on 08 Dec 2021 at midnight (local-time).
Applications submitted after this date will not be considered.The interviews are expected to take place, in two weeks after advertisement closing date.
Need further information?
For more details on this position, please contact yem-recruitment@drc.ngo
Please note that applications sent directly to [yem-recruitment@drc.ngo] will not be considered.
For further information about the Danish Refugee Council, please consult our website www.drc.ngo
Important Notes /
مقترحات هامة
Following the instructions on

How to apply

will always increase your chances of getting your application looked at.


إتباع تعليمات التقديم المذكورة في كل إعلان ستزيد من فرصة النظر لسيرتك الذاتية من قبل الجهة المعلنة
If you're applying by email, make sure you mention the job title in the

"Subject"

field of your message


تذكر أن تكتب إسم الوظيفة و موقعها في عنوان البريد عندما يكون التقديم عبر الإيميل