Deputy Program Manager 
This job has ended. You cannot apply anymore.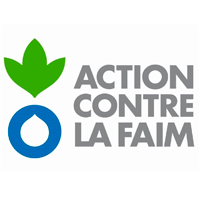 Development
Posted on 11 Oct, 2021
Closing on 18 Oct, 2021
Job Description
Action Contre la Faim is an International Humanitarian Organization which is private, non-political, non-denomination and non-profit making. Action Contre la Faim vocation is to save lives by combating hunger, disease and those crises threatening the lives of vulnerable men, women and children. Action Contre la Faim currently operates in 46 countries including Yemen globally and conduct programs in nutrition, food security, health, water and sanitation.
JOB TITLE: Deputy Program Manager
Department: Health and Nutrition
Location: Al-Khawkha
Duration: up to 30 March 2022
Salary and Benefits: Basic monthly salary: 1747 $ - 2088 $ based Salary calculation
Medical and Life insurance: Including the employee, spouse, children and parents
OBJECTIVES
Objective 1: Nutrition and Health situation diagnosis and analysis; capacity assessment of MoH health workers on CMAM service provision
Objective 2: Systematic capacity building of the ACF Nutrition and Health team on CMAM (SAM & MAM treatment) and health components (IMCI, Ante Natal, Post Natal and primary health Care services).
Objective 3: Ensure smooth implementation and proper functioning of CMAM services in health facilities
Objective 4: Support community mobilizers for establishment of trained community outreach team and linkage with CMAM & health program
TASK & RESPONSIBILITIES
Objective 1: Nutrition and Health situation diagnosis and analysis including assessing the quality of health service provision
Ensure that timely capacity assessment by the capacity building team is completed for health service provision by health workers
Oversee data entry by the data entry officers and draft the capacity assessment report
Ensure that the training database for health workers, community health workers are regularly updated by Sr./Project officers, community mobilizers
Coordinate with DHO/GHO and conduct joint capacity assessment for assessing quality of the health service provision using supervision checklist
Provide feedback to the capacity building teams and GHO/DHOs regarding the quality of the health service provision on a periodic basis
Participate in evaluations in order to identify the needs (Rapid SMART, SMART survey, health capacity diagnosis, etc.);
Develop a tool to track health situation (Key morbidity trend) based on community and facility based morbidity report on a monthly basis
Closely follow morbidity trends from stabilization centers
Develop and maintain tools for tracking villages, mobile clinics, health workers, volunteers per health facilities
Objective 2: Systematic capacity building of the ACF Nutrition and Health team on CMAM (SAM & MAM treatment) and health components (IMCI, Ante Natal, Post Natal and primary health Care services).
Identify specific technical gaps on nutrition and health components in project implementation teams and organize internal training for them in close collaboration with Program Manager
Develop/adapt training modules in line with national CMAM and IMCI guidelines for health workers and share with PM for validation.
Organize training for Government health workers on CMAM, integrated management of childhood illnesses and ANC/PNC service provision in close collaboration with DHO/GHO
Support Senior/project officers to organize and facilitate technical coaching of health workers during supportive supervision in health facilities
Support senior/project officers on developing customized need specific guidance notes on IMCI, ANC/PNC for on job coaching on different modules
Observe on job coaching sessions and provide feedback to Sr./Project officers and/or health workers
Attend monthly meetings with responsible health workers and provide feedback on improvements, gaps and standardization of the service provision and reporting
Organize quarterly review and sharing meeting with district/governorate health officers on key findings, planning for next quarter and joint supervision.
Objective 3: Ensure that adequate technical standards of CMAM services provided by health facilities
Closely monitor detection, referral and assessment of acute malnutrition in facilities and provide feedback and guidance to Senior Health and nutrition officers. Key areas of supervision and monitoring will be -
Health facility organization is in place
Facility based screening, detection of acutely malnourished children are in place
Referred cases from community health workers/volunteers are re-measured and documented/reported
Anthropometric measurement technique and definition of malnutrition status
Adequate health checkup is done to identify medical complications according to IMCI protocol
Appropriate referral of children is maintained within the CMAM components (OTP, SFP, SC) based on anthropometric and medical assessments
Closely monitor the administration of appropriate treatment protocol for management of acute malnutrition (SAM/MAM) and provide feedback to Senior Health and Nutrition officers: these may include -
Monitor if mothers/caretakers are given adequate information regarding their child health status and importance of the treatment
Closely monitor if health workers are following admission and discharge criteria in line with the national CMAM protocol (international in case there are no valid national protocol available)
Closely monitor if admission procedures are respected in line with the CMAM guidelines
Closely monitor that appropriate systematic treatment protocol is respected in the health facility for SAM/MAM treatment
Provision of adequate information to the mother and caretakers on the feeding practices of acutely malnourished children
Closely monitor that beneficiaries are receiving adequate therapeutic supplies according to the CMAM guideline
Monitor for appropriate documentation – treatment registers, BNF cards, individual child monitoring cards
Observe if medically complicated SAM cases are referred to stabilization centers; discharged SAM cases are referred to MAM treatment program
Closely if all absentees, non-responder cases are referred to community health workers/volunteers or community mobilizers for follow up using home visit forms
Advocate and guide health workers/counsellors to facilitate IYCF counselling sessions during each distribution day in the health facilities for the caretakers, PLWs
Monitoring community outreach activities and providing feedbacks to community mobilizers/capacity building officers/senior capacity building/Health and Nutrition officers:
Monitor the training sessions for community health workers/volunteers
Monitor referrals of acutely malnourished children and PLW to health facilities and admissions
Follow up on home visits of non-responders, absentees, death cases, defaulter tracing and ensure proper documentation
Participate in monthly meeting with community health volunteers and provide orientation and guidance in planning, reporting
Closely monitor and observe the community based detection, referral and awareness activities and provide feedback to community mobilizers.
Objective 4: Project Management: Supporting Sr./Health and Nutrition officers on smooth implementation of the project activities
Ensure the implementation of activities defined by the Program Manager in coordination with the Logistics and Administration departments
Work with the team to develop detailed project implementation plan and orient the project teams on their roles and responsibilities
Develop training plan and facilitate technical trainings for internal project staff on CMAM
Collect, compile and develop global training plan for government health workers, planning for supportive supervision and joint quality assessment plan in close collaboration with GHO/DHOs (with support from Sr./Project officers)
Organize regularly evaluation meetings of team members
Organize monthly meetings with the team and report the outcome to the head of the program
Ensure sound monitoring and joint supervision of program activities in close collaboration with GHO/DHOs
Develop project implementation tools, technical reporting templates, CMAM database, supervision checklists and train ACF officers
Regularly follow up with the teams on the progress of activity, challenges and guide on necessary actions
Facilitate Quarterly review meetings/workshops with respective health & nutrition managers
Deputize program manager during his/her absence.
Logistic:
Evaluate and update project procurement needs, supply needs for health components periodically
Raise procurement requests to initiate procurement process following ACF logistic policy
Raise supply request order well in advance to ensure that program team have necessary supplies for smooth implementation
Share training plans with Admin/Logistics in advance for necessary support
Liaise with logistic to ensure appropriate warehouse conditions
Liaise with logistic to ensure proper orientation on logistic procedures
HR/Admin:
Evaluate and update human resources need and draft recruitment request for Program manager
Closely liaise with District/Governorate health offices regarding recruitment of health workers, nurses/doctors by MoH
Track project teams' daily attendance and validate monthly attendance for supervisee.
Communicate with HR for necessary staff meeting, performance review, appraisals
Liaise with HR to provide orientation on ACF charter/management values
Partnership:
Closely liaise with Deputy PM-CMAM and PM for drafting MoUs with hospitals, governorate health offices
Closely coordinate and collaborate with Medical doctors, DHO and GHO to develop MoUs and partnership agreement.
Engage Governorate/district health managers in planning and review of health activities with support from Nutrition and Health PM
Finance:
Draft monthly financial forecast and quarterly financial need forecast in line with the detailed project activity plan/Monthly activity plans and send it to Program Manager
Liaise with finance team for appropriate guidance on direct field purchases and financial procedures to be respected
Objective 5: Information management, reporting and coordination
Ensure that training database for health workers, community health workers/volunteers are maintained
Ensure adequate and timely reporting for health components from health facilities, mobile teams and Stabilization centers.
Ensure that Sr. /Project officers are maintaining supervision checklist during supervision visit and summary report shared.
Ensure adequate technical coaching on online reporting forms, using tablets and internet for online reporting
Ensure that monthly statistical reports are compiled by data analyst for morbidities, IMCI service provision and ANC/PNC service provision by health facilities, Mobile teams and APR excel is updated.
Analyze the monthly statistical report for health components monthly Activity quantitative report and draft the narrative report - Summary narrative report shall be very specific to –
Bullet points on progress of training, on-job coaching and supportive supervision
Key issues and challenges
Key analysis for treatment performances
Key critical reasoning for significantly increased/decreased trends of morbidities
Coordinate with health facilities, district and governorate health offices for smooth implementation of the project activities and quality of service provision
Closely coordinate with WaSH team to ensure appropriate WaSH facilities in the targeted CMAM sites
Regularly report and coordinate with line mangers regarding challenges, issues faced in the field for timely and appropriate decision making.
Participate in the relevant cluster meetings and other related forum at district or governorate level as and when requested by the PM or in absence of PM.
Conduct regular meetings with other ACF sector staffs to discuss and document lessons learned
Assist in organization of project workshop, trainings and seminars, including preparation of short reports.
POSITION REQUIREMENTS
QUALIFICATIONS
Bachelor in Nutrition/Nursing/public health/anthropology/social science
Diploma in nursing/nutrition with more than 2 year of experience in implementation of nutrition and health activities
SKILLS & EXPERIENCE
ESSENTIAL
At least 2 years of experience in nutrition project implementation
Extensive experience in capacity building and training on nutrition programs is preferable
Good monitoring and supervision skill is essential
Organisation skills are necessary.
Ability to observe and to provide feedback on the activities
Ability to understand and to interpret the nature of human behavior
Ability to analyze, interpret and propose solutions based on changing context
Ability to work under pressure and react according to evolving context/situation
Ability to show activeness and creativity in working environment
Ability to use fluently Word, Excel, Power Point a plus
Fluent in speaking and writing English
PREFERRED
At least 1 year proven experience in the field of management of nutrition project (CMAM, SFP/OTP/SC preferred or care & feeding practices),
Proven experience in capacity building initiatives for ministry of health workers or field staffs in similar programs
Conditions:
Level of the position: M1.
Basic salary in accordance with our National Salary grid.
Transportation allowance.
Eid bonus: a full basic salary per year.
Medical and life insurance coverage: Including the employee, spouse, children and parents.
ACF offers equal opportunities, however priority given to qualified female and/or persons with a disability
How to Apply
How to apply has been removed becuase this job has ended. If this is a special case, please contact us and we will help. By the way, copying this and pasting it was a smart move ;)
Important Notes /
مقترحات هامة
Following the instructions on

How to apply

will always increase your chances of getting your application looked at.


إتباع تعليمات التقديم المذكورة في كل إعلان ستزيد من فرصة النظر لسيرتك الذاتية من قبل الجهة المعلنة
If you're applying by email, make sure you mention the job title in the

"Subject"

field of your message


تذكر أن تكتب إسم الوظيفة و موقعها في عنوان البريد عندما يكون التقديم عبر الإيميل
Jobs you may be interested in