Protection Specialist -PSS
This job has ended. You cannot apply anymore.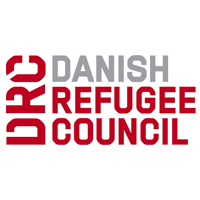 Females are encouraged to apply for this position
Job Description
Protection Specialist -PSS
Who are we?
The Danish Refugee Council assists refugees and internally displaced persons across the globe: we provide emergency aid, fight for their rights, and strengthen their opportunity for a brighter future. We work in conflict-affected areas, along the displacement routes, and in the countries where refugees settle. In cooperation with local communities, we strive for responsible and sustainable solutions. We work toward successful integration and – whenever possible – for the fulfillment of the wish to return home.
The Danish Refugee Council was founded in Denmark in 1956, and has since grown to become an international humanitarian organization with more than 7,000 staff and 8,000 volunteers. Our vision is a dignified life for all displaced.
All of our efforts are based on our value compass: humanity, respect, independence and neutrality, participation, and honesty and transparency.
DRC has been operating in the Middle East (ME) region for over a decade, running a combination of emergency, livelihood, protection and advocacy programmes through Country Offices (COs) in Yemen, Syria, Iraq, Jordan, Lebanon and Turkey with a Regional Office (RO) in Amman.
DRC Yemen's response
Danish Refugee Council (DRC) has been operating in Yemen since 2008 using a protection of human rights framework. DRC initially worked in Yemen with mixed migrants coming from the Horn of Africa who are displaced by conflict and drought. Since then, DRC expanded its sectors of intervention and is now providing humanitarian assistance in nineteen governorates throughout the country. Current programme sectors include protection, food security & livelihoods, WASH, Shelter, humanitarian mine action and CCCM.
About the job
Overall purpose of the role: Under the supervision of the Protection Country Protection Manager, the Protection Specialist – PSS has a country focus and ensures compliance to DRC procedures and guidelines within the country. The role contributes to the development of country strategies, which are translated into action plans and day-to-day tasks. The role provides support and/or technical guidance to country operations while overseeing country psychosocial support (PSS) activities providing his/her knowledge and expertise to the conceptualization and delivery of capacity-building activities and preparation of guidance related to psychosocial support activities. The PSS Specialist is expected to actively participate in contextualization of Global MHPSS documents as well as development of further MHPSS related technical documents, SoPs and guidelines including different scopes of the implementation from planning to information management.
The position will be based in Aden or Sana'a, with frequent travel to field offices when relevant.
Geographic scope: Country (Yemen)
Report to: Protection Country Manager
Key Responsibilities
Capacity Building and Technical Support:
In close coordination with the Protection Country Protection Manager, contribute to the development and implementation of DRC's sector strategy, and the creation, harmonization, roll-out, updating of SOPs, tools, and systems.
Support the development of PSS toolkits (i.e. forms, data tracker tools, assessment and evaluation tools) with appropriate guidelines for the provision of scalable and non-scalable interventions for women and girls, men and boys, elderly community members and persons with special needs;
Identify priorities for PSS activities and strategies across the bases.
Provide technical guidance and support for all PSS activities, including all layers of service provision from low intensified interventions to Focused non-specialized interventions in accordance to global standards.
Through regular visits to area of responsibilities, ensure coherence and harmony of PSS services (including individual and group psychosocial support activities, information sharing and awareness raising sessions and outreach activities) across the mission;
Closely work with the Protection Country Manager and AGD Specialist to ensure that the PSS activities are designed in consideration of the age, gender and disability sensitivity and to identify specific criteria for enhancing the inclusiveness of the PSS implementation;
Conduct participatory MHPSS needs and situation analyses on a frequent base to better understand constantly changing needs among the targeted community members as well as inform the programme accordingly;
In coordination with the Protection Country Manager and area Protection Managers undertake regular field visits to monitor the quality of implementation and provide technical advice and needs based capacity building to PSS protection staff;
Provide on job training for MHPSS Team members regarding DRC strategy for the integration psychosocial support as well as monitoring and evaluation of PSS activities;
Establish peer-to-peer support groups among the MHPSS teams and within the specific positions among the different fields to allow for peer-to-peer exchange while assuring mutual learning through participatory facilitation;
Monitoring, reporting and development
Support in design standard indicators and tools to monitor and measure the quality, impact and effectiveness of MHPSS programming and ensure piloting and revision of those tools are in place of practice.
Support the Protection teams with the establishment and regular update of the MEAL plan, including (a) ensuring appropriate indicator and quality tracking (both quantitative and qualitative) and (b) working closely with MEAL to put in place accountability;
Provide oversight of beneficiary registration databases, with the support of the Database Officer and IM Country Officer;
Support the Protection Country Protection Manager with the preparation of high quality and timely narrative reporting;
Stay abreast of developments that have an impact on the protection environment in Yemen and provide ongoing analysis on key issues to the Protection Coordinator/Country Protection Manager.Coordination and Representation
Map and establish relations with mental health agencies in Lebanon to develop and strengthen referral pathways and procedures for cases requiring specialized mental health care, psychiatric services and/or hospitalization and psychosocial support services.
Support the Country Protection Manager in coordination with external stakeholders, including partner organizations and local authorities;
When needed, participate in relevant sub-national protection cluster, working group, and other area-level protection coordination meetings;
Other
Any other duties relating to the nature of the job as directed by the line manager;
Maintain positive work relationship within the team, and promote team-building efforts in coordination with the line manager;
Must adhere to DRC's mission, values, code of conduct including respect for the principles of neutrality, do no harm and non-discrimination;
Must treat all partners and beneficiaries with dignity and respect.
Required experience and competencies
All DRC roles require the post-holder to master DRC's core competencies:
Striving for excellence: Focusing on reaching results while ensuring efficient processes.
Collaborating: Involving relevant parties and encouraging feedback.
Taking the lead: Taking ownership and initiative while aiming for innovation.
Communicating: Listening and speaking effectively and honestly.
Demonstrating integrity: Upholding and promoting the highest standards of ethical and professional conduct in relation to DRC's values and Code of Conduct, including safeguarding against sexual exploitation, abuse and harassment.
Experience and technical competencies: (include years of experience)
Relevant professional experience of not less than 4 years in implementing or overseeing PSS activities Trained on and able to provide supervision on scalable MHPSS interventions (including PFA, PM+ individual or group, Self Help +, Inter Personal Group Therapy, Thinking Healthy) and referrals;
Prior experience working with persons of concern (including internally displaced persons, returnees, refugees);
Prior experience with DRC is a distinct advantage;
Excellent knowledge and understanding of local communities and customary rules;
Full respect for client/organizational confidentiality;
Demonstrated interpersonal skills and respect for people with special needs and other vulnerability;
Ability to work in a multicultural context as a flexible and respectful team player;
Ability to provide technical support and facilitate trainings;
Excellent writing, reporting, and analytical skills;
Familiarity with international protection and human rights legal standards, with special emphasis on child's rights, would be a distinct advantage;
Strong written and oral communication skills, effective in representation and liaison with external parties;
Excellent organizational and planning skills as well as communication and inter-personal skills;
Punctuality and respect for applicable rules and procedures;
Strong ability to organize work, meet deadlines, maintain composure, work independently and prioritize work under pressure, coordinate multiple tasks and maintain attention to detail;
Self-motivation, goal/result-orientation and team work;
Flexibility, creativeness, tolerance and maturity;
Computer literacy (Windows – Microsoft Word, Excel, PowerPoint etc.).
Languages: (indicate fluency level)
English – Fluent
Arabic - Fluent
Education :
BA in Clinical Psychology or BA in Social Psychology or Psychological Counseling
We offer
Contract length: DRC will offer the successful applicant a one year contract extendable based on funding and performance
Work place: Aden or Sana'a, with 60% of travel to field offices..
Salary and conditions will be in accordance with Danish Refugee Council's Terms of Employment for National. This position will be placed at level (NMG2).
How to Apply
How to apply has been removed becuase this job has ended. If this is a special case, please contact us and we will help.
Important Notes /
مقترحات هامة
Following the instructions on

How to apply

will always increase your chances of getting your application looked at.


إتباع تعليمات التقديم المذكورة في كل إعلان ستزيد من فرصة النظر لسيرتك الذاتية من قبل الجهة المعلنة
If you're applying by email, make sure you mention the job title in the

"Subject"

field of your message


تذكر أن تكتب إسم الوظيفة و موقعها في عنوان البريد عندما يكون التقديم عبر الإيميل