Case Management Officer
This job has ended. You cannot apply anymore.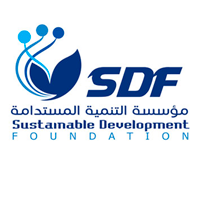 Job Description
About SDF:
The Sustainable Development Foundation (SDF) is a non-governmental, voluntary, independent organization established in March 2015, officially registered at the Ministry of Social Affairs as per license (99). As SDF has been present in Yemen since 2015, it has experience implementing emergency child protection and education responses, including women and youth empowerment. SDF has experience in handling large grants from international donors, such as UNDP, UNHCR, WFP, OCHA, WHO, SCI and ZOA. The Foundation has excellent national-level relations and has experience in coordinating with both national and international NGOs. It has offices, staff and community-based committees in Hajjah, Sana'a, Marib, Ibb, Hudidah, Dhamar, Almahweet, Al-Bayda'a, a6nd Hadramout as well as solid experiences engaging with local communities from whom it gained acceptance and with whom it has collaborated in the past. In addition to that, SDF creates livelihood opportunities and community-based protection.
Posted vacancy: Case Management Officer
Location: Sana'a
Employer: Sustainable Development Foundation (SDF) – Yemen.
Doner: UNHCR
Position Type: Full-time contract.
Position reporting to: Project Manager.
Starting Date: ASAP.
Post date: Mar14th, 2023
Closing date: Mar21st, 2023
Number of Positions: 1
DUTIES AND RESPONSIBILITIES:
Developing and reinforcing relationships with international and local nongovernmental organizations, community focal points and any other stakeholders to improve the access to services.
Follow up and attend meetings/sessions regarding case management referral with UN agencies, and INGOs/NGOs at any time required and provide written response.
Participate with the technical units to evolve, monitor, and update a multi-sectorial mapping of the external providers to address the essential needs for the referred beneficiaries.
Provide individual case management for heightened risk adult and ensure accurate documentation of case files based on CM steps of foster care arrangements for those in need in coordination with the refugee communities. , related tools, and procedures, while provide ongoing support to them.
Ensure that each caseworker is effectively carrying out CM and provide guidelines according to Standard Operating Procedures through regular individual and team meetings and case reviews with caseworkers.
Ensure cases are receiving appropriate support; and when needed, support individual cases, and provide regular monitoring of all aspects of services.
Conduct post-service beneficiaries interviews to evaluate the quality and impact of case management by the case workers.
Consistently and proactively supervise and assess the safety of field teams; promptly reporting concerns or incidents to SDF management and collaborating closely with community leaders and other external parties as the need arises to maintain/improve the security environment for SDF programs
Support and manage a pool of case worker assistances in their daily activities; ensure distribution of tasks within the teams.
Ensure that all urgent cases are addressed immediately and shared with the direct line manager for possible intervention.
Supervise the correct documentation and compilation of CM forms in accordance with all CM steps and related tools and procedures.
Communicate regularly with the caseworker teams for updates on achievements and challenges.
Ensure that all cases are filed, and that information is reported in detail about the case, background, case plan, follow up and actions taken.
Developing and maintaining referral mechanism and efficient case management:
Develop, implement and maintain an internal and external referral system in close collaboration with UNHCR CBP unit to develop tools, procedures, training of the protection field teams, follow up mechanisms, etc.
Assure that internal referral cases are well followed up by the relevant Case worker assistants.
Support in identifying cases in need of external referral (basic needs, Medical needs, etc.) on daily bases and provide the list of these cases to the case workers assistants in order to priorities the referral and the necessary interventions and respond to the external referred cases from other humanitarian service providers and ensure that the cases are well taken into account and followed up by the relevant units.
Update and conduct meetings for the team about different possibilities of referral orientation.
Data Analysis and reporting:
1. a. initiate and follow up data analysis of the referral system, and conduct relevant clarification according to defined methodology and schedule planned by the project management in order to contribute to reporting on achievement of objectives and impact
2. b.Provide a weekly report of the referral cases managed during the week and spot any trends observed during the week.
3. c.Collaborate with data entry Officer to ensure proper design, formulation, coding, and utility of beneficiary database.
4. d.Ensure comprehensive execution of required data analyses for monthly, trend analysis periodic, and annual reporting cycle of the project and trend analysis.
5. e.Ensure clear and accessible archiving of the beneficiary files related to the referral mechanism.
6. f.Ensure that the data registered in the files are safe and kept confidential.
7. g.Any other related tasks assigned by project management
Qualifications and Requirements:
Bachelor's degree or related field with at least 2 years of practical experience in case management preferably with NGOs.
Knowledge of referrals mechanisms.
Knowledge of center-based approach and community-based approach
General Skills:
Fluent spoken and written English.
Proficiency in MS Office software is essential (Outlook, Word, Excel, PowerPoint).
High diplomacy, cultural sensitivity and security awareness
Strong communication skills
Strong sense of neutrality
Attention to activity tracking detail, ability to follow procedures, meet deadlines and work
independently and cooperatively with team members is required.
Sense of creativity is essential.
Positive attitude and ability to work well in a multidisciplinary is essential.
Excellent data analytical skills and interpretation
Professional Standards: The SDF workers must adhere to the values and principles outlined in SDF Way - Standards for Professional Conduct. These are Integrity, Service, Accountability, and Equity. In accordance with these values, the SDF operates and enforces policies on Beneficiary Protection from Exploitation and Abuse, Child Safeguarding, Anti Workplace Harassment, Fiscal Integrity Anti-Retaliation, and Combating Trafficking in Persons.
How to Apply
How to apply has been removed becuase this job has ended. If this is a special case, please contact us and we will help.
Important Notes /
مقترحات هامة
Following the instructions on

How to apply

will always increase your chances of getting your application looked at.


إتباع تعليمات التقديم المذكورة في كل إعلان ستزيد من فرصة النظر لسيرتك الذاتية من قبل الجهة المعلنة
If you're applying by email, make sure you mention the job title in the

"Subject"

field of your message


تذكر أن تكتب إسم الوظيفة و موقعها في عنوان البريد عندما يكون التقديم عبر الإيميل