Professional Officer (Safety and Security)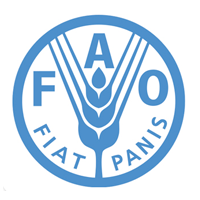 Job Description
National Professional Officer (Safety and Security)
Job Posting

:

15/Sep/2023

Closure Date

:

07/Oct/2023, 12:59:00 AM

Job Type

:

Staff position

Primary Location

:

Yemen-Aden

Organizational Unit

:

CSLS

Type of Requisition

:

NPO (National Professional Officer)

Grade Level

:

N-1

Duration

:

Fixed-term: 1 year with possibility of extension

Post Number

:

2009827

CCOG Code

:

1A03d
Important Notice - Please note that Closure Date and Time displayed above are based on date and time settings of your personal device
The length of appointment for internal FAO candidates will be established in accordance with applicable policies pertaining to the extension of appointments
FAO is committed to achieving workforce diversity in terms of gender, nationality, background and culture

Qualified female applicants, qualified nationals of non-and under-represented member nations and person with disabilities are encouraged to apply

Everyone who works for FAO is required to adhere to the highest standards of integrity and professional conduct, and to uphold our values. FAO has a zero-tolerance policy on conduct that is incompatible with the aims and objectives of the United Nations and FAO, including sexual exploitation and abuse, sexual harassment, abuse of authority and discrimination.

All selected candidates will undergo rigorous reference and background checks

All applications will be treated with the strictest confidentiality

The incumbent may be re-assigned to different activities and/or duty stations depending on the evolving needs of the Organization.
The Food and Agriculture Organization of the United Nations (FAO) contributes to the achievement of the 2030 Agenda through the FAO Strategic Framework by supporting the transformation to MORE efficient, inclusive, resilient and sustainable agrifood systems, for better production, better nutrition, a better environment, and a better life, leaving no one behind.
Organizational Setting
The Security Services (CSLS) aims to assure a safe and secure operating environment and the continuity of operations in FAO Offices worldwide, supporting implementation of core activities related to safety and security of FAO personnel worldwide, and ensuring FAO compliance to the United Nations Security Management System (UNSMS) guidelines and policy. The National Professional Officer (Safety and Security) supports the security aspects of FAO's activities in Aden, Yemen. He/she is additionally responsible for supporting the country's UNSMS Designated Official for Security under the coordination of the Principal /Chief Security Adviser for the country.
The post is located in Security Services (CSLS) of the Logistics Services Division (CSL) and based in Aden, Yemen.
Reporting Lines
The National Professional Officer (Safety and Security) works under the supervision of the FAO Representative in Yemen, with the technical guidance of the Chief, Security Services (CSLS) and the Regional Security Adviser (CSLS).
Technical Focus
Provide operational support and advice to the FAO Representative on safety and security in the country.
Key Results
Effective and efficient protection of the integrity of FAO premises, assets and operations, as well as safety and security of FAO personnel.
Key Functions
Provide, in close collaboration with the Field Security Unit at headquarters, advice to the FAO Representative on maintaining the safety and security of FAO personnel, premises and assets, in line with UNSMS and FAO security management policies and guidelines.

Support the monitoring and implementation, as necessary, of technical security measures as outlined in the Area Security Plan, Security Risk Management (SRM) process document, Residential Security Measures (RSM), Security Risk Compliance Assessments, Standard Operating Procedures (SOPs) and associated documents.

Support the monitoring of the security situation across the country, support the coordination of security risk assessments for the Country Office and sub-offices and provide the FAO Representative with an independent analysis of emerging security threats to FAO personnel, operations, premises and assets. Facilitate the implementation of recommended prevention and mitigation measures.

Assist the FAO Decentralized Office in maintaining up-to-date security information, and prepare periodical situation reports, ensuring that the FAO Representative and the Field Security Unit at headquarters are regularly informed of the security situation.

Prepare Contingency Plans and SOPs for the country office and sub-offices and be instrumental in implementing enhanced security measures.

Conduct training/briefing on safety and security procedures, including convoy and evacuation procedures, and ensure personnel are familiar with and adhere to security guidelines and precautions.

Delivery regular security briefings to all FAO personnel based in or on mission to the country.

Systematically report security incidents to the FAO Representative and Field Security Unit at headquarters.

Assist in conducting periodic security assessments of FAO premises and equipment; and provide advice on gaps in security preparedness with recommended improvements and solutions, as per the approved Security Risk Management Measures (SRMM).

Provide support in the selection and procurement of appropriate security equipment/infrastructure.

Ensure FAO's participation in the United Nations Security Management Team (SMT) and Security Cell meetings, acting as second alternate to the FAO Representative at SMT meetings for Security Cell meetings. Support liaison with the United Nations Department of Safety and Security (UNDSS) and relevant law enforcement authorities including national security agencies, as appropriate.

Perform any other relevant duties.
Specific Functions
Support the implementation of and personnel's participation in the FAO Emergency Notification System.

Undertake missions to program sites and assess prevailing local security conditions, identifying security trends, and advise FAO personnel, project personnel and eligible family members of potential security issues.

Support the planning and coordination of mandatory safety drills in FAO premises at the duty station.

Support the management of security equipment and personnel, including inventory, the provision of extended training, and the performance of security contractors, guards and security escort personnel, if applicable.
CANDIDATES WILL BE ASSESSED AGAINST THE FOLLOWING
Minimum Requirements
National of Yemen.

Advanced university degree in risk or emergency management, social/political science, military science, public administration, law enforcement, law or a related area.

One year of relevant professional experience in risk management and/or safety and security service in a national security and/or military setting.

Working knowledge (proficient – level C) of English.

Working knowledge (proficient – level C) of the local language.
Competencies
Results Focus

Teamwork

Communication

Building Effective Relationships

Knowledge Sharing and Continuous Improvement
​​​​​​​Technical/Functional Skills
Work experience in more than one location or area of work, particularly in field positions is desirable.

Extent and relevance of experience in risk management and/or safety and security service in a national security and/or military setting.

Extent of knowledge of UNSMS or standard operational rules and procedures is considered a strong asset.
Please note that all candidates should adhere to FAO Values of Commitment to FAO, Respect for All and Integrity and Transparency.
______________________________________________________________________________________________________
GENERAL INFORMATION
Staff members in this category are recruited locally and paid according to a local salary scale. Salary scales are reviewed periodically on the basis of comprehensive surveys of the best prevailing conditions of employment in the locality.

FAO reserves the right not to make an appointment, to make an appointment at a lower grade, or to make an appointment with a modified job description.

Appointment will be subject to certification that the candidate is medically fit for appointment, accreditation, any residency or visa requirements, and security clearances.
______________________________________________________________________________________________________
CONDITIONS OF SERVICE

A competitive compensation and benefits package is offered. For information on UN salaries, allowances and benefits, click on the following link: https://icsc.un.org/Resources/SAD/Booklets/sabeng.pdf
FAO encourages a positive workplace culture to increase inclusivity and diversity within its workforce. FAO applies measures in which all staff members contribute equally and in full to the work and development of the Organization. This includes:
elements of family-friendly policies

flexible working arrangements

standards of conduct
Important Notes /
مقترحات هامة
Following the instructions on

How to apply

will always increase your chances of getting your application looked at.


إتباع تعليمات التقديم المذكورة في كل إعلان ستزيد من فرصة النظر لسيرتك الذاتية من قبل الجهة المعلنة
If you're applying by email, make sure you mention the job title in the

"Subject"

field of your message


تذكر أن تكتب إسم الوظيفة و موقعها في عنوان البريد عندما يكون التقديم عبر الإيميل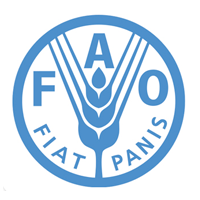 Other jobs from FAO