Programme Assistant (FFA)
This job has ended. You cannot apply anymore.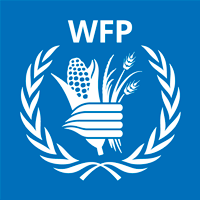 Job Description
WFP seeks candidates of the highest integrity and professionalism who share our humanitarian principles.
Selection of staff is made on a competitive basis, and we are committed to promoting diversity and gender balance.
General Information
Title of Post: Programme Assistant (FFA)
Grade: SC5
Supervisor: Head of Unit FFA
Unit: Programme
Division/Country Office: Yemen CO
Duty Station: Al Mukalla
Duration of Contract: 12 months
ABOUT WFP
The United Nations World Food Programme (WFP) is the 2020 Nobel Peace Prize Laureate. We are the world's largest humanitarian organization, saving lives in emergencies and using food assistance to build a pathway to peace and stability for populations impacted by conflict, disasters and climate change.
WFP's emergency response in Yemen is one of the agency's largest anywhere in the world, and this year aims to provide lifesaving food assistance to more than 13 million people in need. WFP also aims to provide nutrition support to more than 4 million children and women, school feeding to more than 3 million schoolchildren, and livelihoods support to 2 million people.
ORGANIZATIONAL CONTEXT
These jobs are found in Regional Bureaux (RBs), Country Offices (COs), Area/Field Offices (AOs/FOs). The job holders typically report to a Programme Policy Officer or the designate.
At this level, job holders are responsible for the completion of a range of specialized and/or standardized processes and activities requiring some interpretation of standard guidelines and practices. Job holders are able to recommend a course of action to staff at various levels and may allocate tasks to other support staff. They work under minimum supervision, perform basic analyses and compile reports to support information consistency and smooth implementation of programmes/projects.
JOB PURPOSE
WFP Field Office in Mukalla covers operations in the four governorates in the eastern part of Yemen namely Al Maharah, Socotra, Hadhramaut, and Shabwah. Mukalla FO currently implements a wide range of Life saving and life changing activities such as GFD, CBT, School Feeding, FFA and nutrition.
In three of the four governorates covered by the FO (namely Socotra, Hadramaut and al Mahra) WFP has initiated a transition process from GFA to FFA and eventual self-reliance. This is being done by changing the operational systems around FFA from fund responsive to a multiyear planning approach and by increasing the focus of available FFA funds to these three governorates.
Broadly, the Programme assistant will support the PPO (Livelihoods and resilience) in designing and implementing the described transition process.
KEY ACCOUNTABILITIES (not all-inclusive)
The Programme Assistant will be working under the guidance of the head of unit and as part of a team bringing together knowledge and capacities in the areas of livelihood, resilience building, within a food system framework. In general, she/he will primarily support the office in the design and implementation of WFP Livelihoods, FFA and Resilience Building activities in cooperation with counterparts.
More specifically, she/he will be responsible for the following tasks:
Provide technical support and programme guidance to WFP cooperating partners in the design and implementation of programmes and initiatives, with a special focus on livelihoods enhancement, agricultural recovery, and income generation.
In consultation with various stakeholders, identify appropriate project activities and geographical areas where WFP's livelihoods and resilience strengthening assistance can be usefully employed.
Liaise with project implementing partners and undertake visits to monitor project outputs, project quality, food distribution, etc., in order to ensure that progress is made in achieving project objectives and ensuring compliance with WFP's policies, criterions and procedures.
Ensure implementation of WFP funded projects according to Field Level Agreements with partners.
Support the CO M&E team to design and develop relevant M&E tools for livelihoods and resilience projects for output and outcome results measurement, as well as support the interpretation of analyzed data for various strategic and operational reports.
Provide guidance to partners in developing monthly reports to capture project inputs and outputs.
Support technical assistance missions, as needed, to document innovative field level initiatives and promote applicable lessons learned.
Perform any other duties identified by supervisor in relation to professional competencies as required.
Results Expected:
Well prepared analytical work; well managed projects, programmes and/or operations.
Critical Success Factors:
Good analytical skills; resourcefulness, initiative, maturity of judgment, tact, negotiating skills; ability to communicate clearly both orally and in writing; ability to work in a team, and establish effective working relations with persons of different national and cultural backgrounds. Ability to cope with situations which may threaten health or safety; flexibility in accepting work assignments outside normal desk description. Ability to deal patiently and tactfully with people of different national and cultural backgrounds.
STANDARD MINIMUM QUALIFICATIONS
Education: Completion of secondary school education. A post-secondary certificate in the related functional area (economics, agriculture, development studies or a field relevant to international development assistance) is desirable.
Language: Working knowledge oral and written in English language. Arabic language is desirable and considered an asset.
Experience: At least five years of postgraduate progressively responsible professional experience in public sector management, development projects, recovery assistance, and/or operational aspects of national, bilateral or multilateral food assistance programmes.
FUNCTIONAL CAPABILITIES
| | |
| --- | --- |
| Capability Name | Description of the behaviour expected for the proficiency level |
| Programme Lifecycle & Food Assistance | Can facilitate implementation of food assistance programmes under guidance using basic understanding of principles and good practices of programme design, implementation and monitoring. |
| Transfer Modalities (Food, Cash, Vouchers) | Demonstrates ability to facilitate, under guidance, food assistance programme implementation that deploys full range of transfer modalities with an understanding of basic principles guiding modality selection and implementation. |
| Knowledge of Specialized Areas | Understands basic technical concepts and data andtheir relevance to food assistance programmes. |
| Emergency Programming | Displays capacity to provide inputs into the development, implementation and realignment of high quality emergency programmes. |
| Strategic Policy Engagement w/Govt | Understands and applies basic principles of engagement with government counterparts at the national or local level. |
DESIRED EXPERIENCES FOR ENTRY INTO THE ROLE
Knowledge of livelihood systems in Yemen, including in rural and urban settings.
Experience in livelihood, agriculture development & extension programmes, especially at community level.
Demonstrable written and verbal communication skills, ability to plan and organize work under tight deadlines, ability to work independently and efficiently.
Knowledge of participatory approaches.
TERMS AND CONDITIONS
WFP is an equal opportunity employer.
WFP does not charge a fee at any stage of the recruitment process.
The applicant should be a Yemeni national or having work/residency permit.
Only candidates who are short-listed will be contacted.
Applications must be submitted online with:
Use English language only.
Indicate all your job TOR.
Indicate clear years of experience with each job (month/year)
By submitting your application, you have read the Terms of Reference for this position and agree that any false, wrong or incomplete information might lead to your disqualification in this recruitment process.
NOTE: Successful candidates vetted as viable candidates through the application process will be retained on internal roster for a two-years period and may be given further consideration for future similar specific position advertised in the duty station.
DEADLINE FOR APPLICATIONS: 03.06.2023
WFP never uses external recruitment agencies and recruitment is always is free of charge. WFP seeks candidates of the highest integrity and professionalism who share our humanitarian principles. The selection of staff are made on a competitive basis and we are committed to promoting diversity and gender balance. Only applicants whose profiles meet the advertised job requirements will be considered and only within the announced deadline.
لا يقوم برنامج الأغذية العالمي بالاستعانة ابداً بأشخاص او بوكالات خارجية في التوظيف، علماً بان عملية التوظيف دائماً مجانية. يبحث برنامج الأغذية العالمي عن مرشحين من أعلى درجات النزاهة والكفاءة المهنية والذين يتقاسمون مبادئنا الإنسانية.
يتم اختيار الموظفين على أساس تنافسي ونحن ملتزمون بتعزيز التنوع والتوازن بين الجنسين. سيتم النظر فقط للمتقدمين الذين تفي ملفاتهم الشخصية بمتطلبات الوظيفة المعلن عنها، وفقط خلال الموعد النهائي المعلن.
Female applicants are especially encouraged to apply
WFP has zero tolerance for discrimination and does not discriminate on the basis of HIV/AIDS status.
No appointment under any kind of contract will be offered to members of the UN Advisory Committee on Administrative and Budgetary Questions (ACABQ), International Civil Service Commission (ICSC), FAO Finance Committee, WFP External Auditor, WFP Audit Committee, Joint Inspection Unit (JIU) and other similar bodies within the United Nations system with oversight responsibilities over WFP, both during their service and within three years of ceasing that service.
How to Apply
How to apply has been removed becuase this job has ended. If this is a special case, please contact us and we will help.
Important Notes /
مقترحات هامة
Following the instructions on

How to apply

will always increase your chances of getting your application looked at.


إتباع تعليمات التقديم المذكورة في كل إعلان ستزيد من فرصة النظر لسيرتك الذاتية من قبل الجهة المعلنة
If you're applying by email, make sure you mention the job title in the

"Subject"

field of your message


تذكر أن تكتب إسم الوظيفة و موقعها في عنوان البريد عندما يكون التقديم عبر الإيميل