Deputy Health & Nutrition Project Manager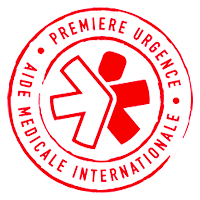 Job Description
Job Title: Deputy Health & Nutrition Project Manager
Country and Base of posting: YEMEN-MOKHA
Reports hierarchically to: Health & Nutrition Project Manager
Creation / Replacement (incl. name): Replacement
Contract Duration: 6 Months (renewable)
Announcing Date: 16 November 2023
Announcement Closing Date: 30 November 2023
Work Starting Date: ASAP
General information on the mission
PU-AMI's Context & strategy:
Première Urgence - Aide Médicale Internationale (PU-AMI) is an international, non-profit, non-political, and non-religious humanitarian organization which aims to provide rapid global response to the basic needs of populations affected by humanitarian crises to help them regain independence and dignity. PU-AMI provides assistance to more than 6 million people throughout 24 countries, with more than 2,500 staff worldwide.
PU-AMI adopts an integrated approach, to identify and understand the full array of the needs of the people affected by crises. This innovative approach is at the core of every PU-AMI-supported project, to better target and prioritize actions, stabilize and improve the situation of the most vulnerable groups. It allows the teams to take all aspects of a problem into account, to come up with an efficient combination of solutions, which will have a powerful and long-lasting impact on the affected populations. In this respect, the organization runs around 190 projects a year worldwide, most of which are focused on Health, Nutrition, Food Security, Water, Sanitation and Hygiene, Psychosocial Support, Education, and Protection activities.
In Yemen, PU-AMI is supporting 18 health facilities (Health Centers, Health Units, and Therapeutic Feeding Centers) in four Districts in Hodeidah (Al Mighlaf, As Sukhnah, Al Mansuriyah, and Al Qanawis), three Districts in Raymah (Bilad At Ta'am, Al Jabin, and Mazhar), and two Districts in Taizz (Al Mokha and Mawza). PU-AMI's operations are managed by two field offices in Hodeidah and Mokha cities, both supported by the Sana'a coordination office. PU-AMI recently established a second coordination office in Aden.
PU-AMI is participating actively in clusters and sub-clusters (health; nutrition; food security and livelihoods; WaSH) and works closely with relevant government departments.
Job Description
Overall objective:
The Deputy Health and Nutrition Project Manager (DPM) will be Under the supervision of the Health and Nutrition Project Manager (PM), the Health Deputy Project Manager (DPM) shall ensure the overall support and direct supervision of the teams working in PU-AMI Health and nutrition facilities and in the community of the intervention areas. She/he should assist the health & nutrition PM in planning, organizing, implementing and monitoring of agreed health project activities and planned capacity building.
Main Objectives & Duties:
Objective one: Implementation of health and nutrition program
She/he ensures that beneficiaries and local populations/stakeholders understand the project objectives and participate actively in their implementation through coordination and recommended interactions.
She/he ensures proper team organization and functioning and ensures compliance with goals defined in the project proposal.
She/he follows up the performance indicators defined, reports on progress to his/her immediate supervisor (Health PM), indicates difficulties encountered in project implementation, and proposes improvements or reorganization on needs basis.
She/he ensures that the teams are following up proper medical protocols, and applying them according to international, national and the organizational recommendations and guidelines.
She/he supervises the organization of referral within PU-AMI facility or with any other designated Health Care facility.
She/he participates and follows-up and analysis of epidemiological data, in collaboration with the HPM/Health/Deputy health Coordinator and National Health advisor.
She/he assists in planning of activities and ensures that activities are met in timely manner. In the event of serious delays in project implementation, he/she immediately informs Health PM and proposes solutions to remedy the situation.
When required, she/he participates in need assessments in relation to project needs, medical equipment, medications and medical consumables.
She/he assists in capacity building, including archiving and translating the documents, tools, and training materials in the context of project/s and ensures the availability of the verification sources mentioned in the proposals.
She/he ensures the implementation of monitoring and/ or evaluations, according to the defined needs of the project/s.
She/he proposes advancement into new medical activities to the health PM, or/and Health/deputy Coordinator.
MBCs?
Participation in cluster meetings
Objective two: Support & supervision of the Health & nutrition Facilities teams
She/he familiarizes himself/herself with PU-AMI Internal Rules of Procedure for the mission, and ensures that they are known and respected by each member of the organized medical teams.
She/he familiarizes with health & nutrition team job profiles, has them endorsed as per procedures support the team is performing well as per their job descriptions, and participates actively in the hiring process (candidates interviewing, written test, etc.).
She/he ensures that project activities and procedures are regularly and timely performed by Health & nutrition teams.
She/he supports and monitor coordination mechanisms specific to the health team, and ensures proper supervision of its implementation.
She/he follows up plans and organizes capacity building and training (organizational and medical support, methodology, and organization of training sessions…)
She/he plans, organizes and follows up the weekly/ monthly implementation chart, after being endorsed by the Health PM.
Appraisal of the direct supervisees
Objective three: Monitoring and Reporting
Responsible for data collection, review, and timely report compilation and submission.
Keep monitoring tools and files archived at the PU- AMI office, Health & nutrition Facilities, ensuring their availability to his/her supervisor.
He/she will be responsible for data keeping, analysis/interpretation and corrective measures and action plans as per the situation.
Participate in initial, detailed or exploratory assessments as may be required by the supervisor/ mission and cluster.
Responsible for supervising data management and record keeping at the Health & nutrition Facilities.
Prepare and conduct supportive supervisory visits.
Propose an action plan to ensure that beneficiaries and local populations both understand the project goals and actively participate in their implementation.
Provide weekly internal situation reports and support in drafting of monthly narrative reports.
Support in updating and uploading the information dashboards.
Support in upgrading, review, and finalization of PMTs.
Objective four: Logistical and administrative support
She/he supports pharmacists/Drug Dispenser in pharmaceutical needs estimation and supervises storage and use of medications, medical consumables, or equipment.
She/he monitors and addresses needs for medications, medical consumables, Nutritional supplies, and equipment to the health & nutrition PM, in line with available budgets; considering the time and logistical constraints of the mission, as well as the purchasing rules specific to the programs.
In coordination with the Health PM and Central Pharmacist, he/she ensures appropriate supply plan, on a weekly base principle for the Health Facility/TFC.
She/he communicates to the Logistic Manager on a weekly basis his/her needs related to vehicles and communication equipment for the implementation of the program.
She/he contributes to the analysis of supplier of bids for purchases with highly technical specifications.
She/he participates when required in the preparation of calls for tender, as the case may be, in collaboration with the Logistics Coordinator and the procurement officer at Headquarters.
On a monthly basis, he/she provides the health PM with information necessary for the development of cash flow estimates specific to his/her program(s).
In coordination with the Health PM and Logistic Manager, he/she assists in other logistical components of his/her program (delivery, distribution, on-site storage, etc.).
Food baskets
Objective five: Other tasks
When required, She/he represents the organization before local actors involved in the implementation of the medical program, and contributes to good relations within project partners (consistent with the principles of neutrality and independence of PUI).
In agreement with the Health PM and Health/deputy Coordinator, She/he attends coordination meetings on relevant medical matters when they take place, and participates actively.
In the event of visits from Donors, She/he participates actively in the preparation and the smooth organization of the visit.
She/he ensures that members of his/her teams and daily paid workers as the case may be, are provided with safety gear adapted to their activities (for example: PEP kits [post-exposure treatment kits], gloves…)
She/he ensures that project/s, methodologies, or selection criteria do not place beneficiaries, PU-AMI staff or any other persons in harm's way. He/she alerts the Field Coordinator without delay, in case of impending danger to teams or beneficiaries.
She/he participates in identifying health-related needs in coordination with the Field Coordinator and the Medical Coordinator or the Medical Department at Headquarters.
SPECIFIC OBJECTIVES AND LINKED ACTIVITIES
Ensure staff understand duties and responsibilities in the working environment
Ensure the quality of care provided to patients in PU-AMI facilities.
Provide essential preventative assistance services and follow up on identified beneficiaries with NCDs and other diseases/morbidities of Public Health relevance.
Provide training to the health team on selected topics on Non-Communicable Diseases and other of Public Health relevance.
Check and report on collected data.
Directly report any difficulties or delays in the implementation of activities.
The tasks and responsibilities defined in this job description are non-exhaustive and can evolve depending on the project's needs.
PRIORITIES OF THE DEPARTMENT
Ensure the quality of care provided to patients in PU-AMI health facility
Scale up on the primary health care facility plan should be developed according to the time frame
Assessment on beneficiaries at risk and diagnosed individuals with communicable and non-communicable diseases, other diseases of public health relevance and treat him.
Build the capacity of the health team on thematic related to health
Provide frequent feedback on health – illness patterns observed in the facility that require further assessment.
Report to line manager periodically regarding context changes that affect the modality of intervention
General Organizations of the Work
Hierarchical link
Direct functional Activities: Health, Nutrition evidence-based intervention implementation, Food Basket distribution, WASH in rehabilitation activities at the health facilities and the Community.
Direct Supervision: Health facility activity managers/supervisors
Indirect management: Medical officers/ C4D Supervisors/ Pharmacists/ Midwives
Direct Reports to: Health and Nutrition Project Manager (PM)
Functional relationship: Log team, HR team and Security liaison officer.
Technical: Deputy Health Coordinator Sana'a
Required Profile
Required knowledge and skills
| Required | Desirable |
| --- | --- |
| Basic Qualification | |
| Bachelor's Degree/Diploma in Health Sciences; Preferably Medical Doctor (MD) Graduate or related medical degree, Nursing degree + Public Health Degree | Background in Health and Nutrition |
| | |
| Professional Experience | At least 2 years of experience in management of Health and Nutrition activities. |
| At least 2-3 years of experience in Clinical Management, staff supervision and experience with INGO's | |
| | |
| | |
| Knowledge & Skills | |
| Good knowledge of Communicable and Non-Communicable diseases | |
| Good knowledge of Public Health | |
| Good ability for team work | |
| Ability to manage a fair workload including emergencies. | |
| Experience of management of programs for malnourished and vulnerable population especially children and pregnant / lactating mothers. | |
| Program experience in the field of nutrition and FSL is an advantage. | |
| Ability to plan and organize work independently with appropriate follow-up while paying close attention to detail and can read and abstract information from a variety of formats. | Trained on IMCI/RH//EPI CMAM/IYCF. |
| | Familiarity with program area/context is highly desired |
| Language | |
| Good command in English and Arabic (speaking, reading & writing). | |
| Computer skills | |
| Proficient user of MS Office (including Word, Excel, Outlook, PowerPoint) | DHIS, CMAM and NIS Data bases |
Required Personal Characteristics (fitting into the team, suitability for the job and assignment)
Commitment to the Humanitarian Principles
Excellent knowledge of geographical areas of implementation in South Yemen preferably; Mokha and nearby Districts,
willing to travel locally
Stress management and flexibility
Diplomacy and problem-solving
Capacity to mobilize community
Rigor to attention and organization
Honesty and transparency
How to Apply
If you believe that you have the qualifications and skills to excel in this position, please send a one-page cover letter and a CV in English as well as a relevant diploma and other certificates by email to:
mok.recruitement@premiere-urgence-yem.org
no later than 30 November 2023. The subject of the email should be heading «DPM- Mokha -Name of Applicant».
Only applications respecting these criteria will be considered. Do not apply unless you meet minimum application requirements, or you will not be considered.
Only short-listed candidates will be contacted.
Important Notes /
مقترحات هامة
Following the instructions on

How to apply

will always increase your chances of getting your application looked at.


إتباع تعليمات التقديم المذكورة في كل إعلان ستزيد من فرصة النظر لسيرتك الذاتية من قبل الجهة المعلنة
If you're applying by email, make sure you mention the job title in the

"Subject"

field of your message


تذكر أن تكتب إسم الوظيفة و موقعها في عنوان البريد عندما يكون التقديم عبر الإيميل