Invitation to Partnership
Invitation to Partnership with UNICEF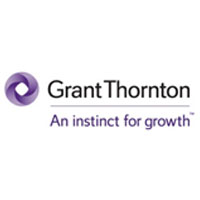 Update
تم تمديد اعلان المناقصة الى تاريخ 30 يونيو 2021
Tender Details
Grant Thornton Advisory Ltd.
Is a leading advisory firm providing monitoring, assessment, evaluation on projects to international organizations including assistance and advice on starting-up, incorporation, management, outsourcing, compliance and general business support services that allow the managers of the business to focus on development.
About the project, UNICEF is mandated to work with civil society partners for improving program implementation and quality of services with a special focus on reaching the most vulnerable and the excluded. Also, implementing partnerships with civil society organizations is based on UNICEF's commitment to also strengthen community demand for child related services.
The Yemen Country Office (YCO) recognizes the importance and value add of collaborating with the government partners, local and international Civil Society Organizations (CSO) and other non-governmental partners to achieve specific results for children in areas of mutual concern. In view of the increasing number of challenges in Yemen and the need for YCO to have a robust implementing partnership database, there is need to analyze our current partnership portfolio as well as identify new partners that could be partnered with, with the aim of optimizing results for children. The NGO mapping should be aligned with UNICEF's Strategic Framework for Partnerships and Collaborative Relationships, and the Guiding Principles of Partnership with CSOs.
UNICEF has contracted with Grant Thornton to carry on the implementation of the partnerships.
Grant Thornton Advisory Limited Invites eligible organizations that are interested to be a partner with UNICEF to apply through the below link:
https://gtydtc.surveycto.com/collect/unicef_partners_mapping_in_yemen__phase_i?caseid
Applications shall be submitted maximum by 03:00 am 30 June 2021
**ONLY THOSE ORGANIZATIONS THAT ARE NOT CURRENTLY PARTNERS WITH THE UNICEF ARE ELIGIBLE TO APPLY.
For urgent inquiries, you can use the below contacts:
Phone number: 01-465024
e-mail address: Fatehi.Herab@gtyemen.com
Important Notes /
مقترحات هامة
Sometimes clients make changes and updates to their tenders; if you want to be notified about any updates, please click the

Follow this tender

button above.


لمتابعة أي تحديثات تطرأ على هذا الإعلان يرجى الضغط على زر تابعني و إدخال أيميلك
Submitting a bid is an intensive process, and you need to start preparing all the requirements as early as possible.

Don't wait

, start now.


التقديم على أي مناقصة يتطلب الكثير من العمل و التحظيرات، عليك أن تبدأ من الأن و عدم الإنتظار لقرب الموعد النهائي
10 days
left until deadline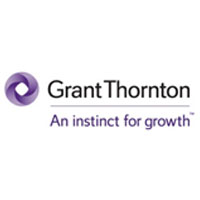 What does this mean?
If this tender gets any updates, you will be notified by email

Updates may be new deadline, new attachements or extensions...etc
Send this tender to a friend