Invitation to Partnership
تعزيز الشراكات مع منظمات المجتمع المدني وبناء قدراتهم ليكونوا جهات فاعلة مستقلة للحكم الرشيد والتنمية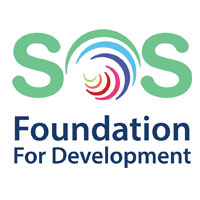 Tender Details
تعزيز الشراكات مع منظمات المجتمع المدني وبناء قدراتهم ليكونوا جهات فاعلة مستقلة للحكم الرشيد والتنمية
(ضمن مشروع تعزيز الفضاء المدني للتنمية الشاملة وتمكين منظمات المجتمع المدني الممول من الاتحاد الاوروبي الذي يهدف الى المساهمة في تعزيز شراكات مع منظمات المجتمع المدني وبناء قدراتهم ليكونوا جهات فاعلة مستقلة للحكم الرشيد والتنمية تُعلن مؤسسة SOS للتنمية بالشراكة مع كير اليمن ومؤسسة بناء للتنمية عن أطلاق دعوة مفتوحة لمنظمات المجتمع المدني في محافظة عدن التي ستتلقى منح بناء القدرات الشاملة والمستدامة فمن تنطبق عليه المعايير ولديه الرغبة في المشاركة يمكنكم التقديم عبر الاستمارة الالكترونية في الرابط ادناه:
https://docs.google.com/forms/d/e/1FAIpQLSc9KT1tLneTBBeh5oYMQ3RL_JFHsRaUP7kLZ1eFpgPo5GYkrA/viewform?usp=sharing
آخر موعد للتقديم تاريخ 30/11/2023م
مؤسسة SOS للتنمية
Important Notes /
مقترحات هامة
Sometimes clients make changes and updates to their tenders; if you want to be notified about any updates, please click the

Follow this tender

button above.


لمتابعة أي تحديثات تطرأ على هذا الإعلان يرجى الضغط على زر تابعني و إدخال أيميلك
Submitting a bid is an intensive process, and you need to start preparing all the requirements as early as possible.

Don't wait

, start now.


التقديم على أي مناقصة يتطلب الكثير من العمل و التحضير، عليك أن تبدأ من الأن و عدم الإنتظار لقرب الموعد النهائي
2 days
left until deadline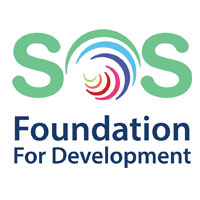 What does this mean?
If this tender gets any updates, you will be notified by email

Updates may be new deadline, new attachements or extensions...etc