Supply, and Delivery of Materials for 1066 Transitional Shelters KIT to Hudidah- Al-Khukha - West Coast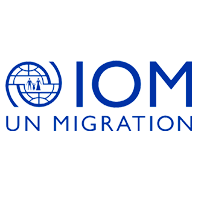 Tender Details
Supply, and Delivery of Materials for 1066 Transitional Shelters KIT to Hudidah- Al-Khukha - West Coast
The International Organization for Migration (IOM) is an intergovernmental organization established in 1951 and is committed to the principle that humane and orderly migration benefits both migrants and society.
In the framework of IOM's Implementing of Humanitarian for Assistance the IOM Bids Evaluation and Awards Committee ("BEAC") now invites interested Bidders to submit "Bid" for the Supply, and delivery of materials for 1066 Transitional Shelters KIT to Hudidah- Al-Khukha - West Coast.
1. Complete set of Bidding Documents is available for issuance to Interested Bidders and can be downloaded from the below link until 05th October 2022
Send your documents to the below email address before 02:00 PM. on 05th October 2022.
Email : iomyemenprocbids@iom.int
2. The Reference MOK-SNFI-4200307341& 4200312578 Must be sent to email: iomyemenprocbids@iom.int
3. IOM will evaluate Vendor's Eligibility through the submitted documents;
Existing office on Aden
Submitted detailed documents showing experience with similar works
Submitted bank statements showing available funds
Filling up and Submitting signed VIS and register in our platform .
Valid Government Permits/Licenses
Valid taxation card
Sent to email address iomyemenprocbids@iom.int Please make sure that the e-mail mentions the MOK-SNFI-4200307341& 4200312578 reference number. Only written inquiries will be entertained.
Sample should be submitted to IOM Mokha Office West Cost, Taiz.
Bids shall be valid for period of Ninety Calendar days (120 cd) after submission of Bids
IOM reserves the right to accept or reject any Bid and to annul the selection process and reject all Bids at any time prior to contract award, without thereby incurring any liability to affected suppliers.
Important Notes /
مقترحات هامة
Sometimes clients make changes and updates to their tenders; if you want to be notified about any updates, please click the

Follow this tender

button above.


لمتابعة أي تحديثات تطرأ على هذا الإعلان يرجى الضغط على زر تابعني و إدخال أيميلك
Submitting a bid is an intensive process, and you need to start preparing all the requirements as early as possible.

Don't wait

, start now.


التقديم على أي مناقصة يتطلب الكثير من العمل و التحضير، عليك أن تبدأ من الأن و عدم الإنتظار لقرب الموعد النهائي
9 days
left until deadline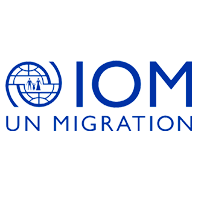 What does this mean?
If this tender gets any updates, you will be notified by email

Updates may be new deadline, new attachements or extensions...etc