EOI for School Feeding Programme
This tender has ended. You cannot apply anymore.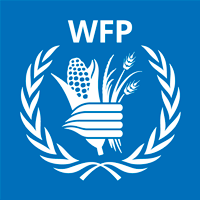 Tender Details
REQUEST FOR EXPRESSION OF INTEREST
A. Background
The World Food Programme (WFP) is the world's largest humanitarian agency fighting hunger worldwide, delivering food assistance in emergencies and working with communities to improve nutrition and build resilience. Each year, WFP assists some 80 million people in around 80 countries.
The WFP Yemen seeks to Launch a pilot School Feeding Programme to provide school meals directly to the schools. Healthy Kitchens/Meals project provides locally sourced and freshly prepared meals to almost 5,000-7,000 school children in Sanaa city.
B. Scope of Work
WFP is planning to pilot a healthy meals project which seeks to provide wholesome, hygienic healthy meals to primary school going students every school day at schools located in the most vulnerable areas of Sana'a City.
The pilot is planned to be launched in mid-Aug/Sept. 2022 along with the start of the next school year. Children will be provided with approx. 30% of their daily caloric requirements through a healthy and freshly prepared sandwich coupled with a piece of fruit and vegetable.
The given meals will have to be timely prepared and packed and delivered to schools on a daily basis according to the national Safety and quality Standards.
To ensure smooth coordination, the selected catering vendor will be responsible to ensure that best and unified practices in procurement and sourcing, food safety and food quality, kitchen maintenance etc. are followed. To achieve the set objectives below, the selected vendor will undertake comprehensive implementation activities to ensure a smooth start of the programme in mid-Aug/Sept 2022, under the overall supervision of WFP and SFHRP.
Selected Supplier will be expected to have the capacity to procure the right quality of all the components of the meals, clean those that must be cleaned, pack into individual packs for the children and deliver to the schools before the agreed time ensuring that there are no delays to any school for which the supplier would have been contracted.
WFP invites eligible service providers to express their interest in providing the food.
C. The purpose of this EOI
1. The purpose of this request for EOI is to identify suppliers with verified technical and financial capacity to provide the needed service for School Feeding. Eligible service providers will be invited to participate in the bidding process for the proposed tender.
2. Eligibility to participate in the proposed tender will be determined on the basis of:
a. The areas/ provinces that your company would prefer to operate in.
b. Poof that your company has the capacity to prepare, store and handle food ingredients and ready-to- serve meals under proper temperature control and hygiene conditions in compliance with international food safety and quality measures.
c. Warehouse facility to store the food commodities such as cheese, and milk (please mention the capacity and type of your warehouse (e.g., distribution center/ climate- controlled warehouse) and locations.
d. Transportation capacity (preferred Cold Chain) to deliver the meals to the schools.
e. Food Suppliers with pervious experiences in school; feeding projects, food meals to hospitals or other facilities are very encouraged to express their interest.
3. After the deadline for submission of responses has passed, WFP will evaluate responses received and will notify eligible participants of the outcome of the evaluation.
D. How to prepare and submit your Expression of Interest
4. In order to participate in the pre-qualification exercise, companies are required to provide the following:
EOI Response Form;
Annex 1 – Supplier Background Check Form;
Annex 2 – Supplier Financial Status Form;
Annex 3 – Past Experience Form;
Food safety and quality self-assessment tool
Signatory.
The following documents are enclosed with this Request for EOI:
Scope of Work –
Scope of Work –
5. All supporting documentation listed above shall be prepared in accordance with the instructions provided and sent by email to yemen.expressionofinterest@wfp.org
The deadline for response to this request for EOI:
28 June 2022, at 16:00 hrs Yemen Time
6. WFP will not consider incomplete or unsigned submissions. All responses and supporting documentation received will be treated as strictly confidential and will not be made available to the public.
7. This request for EOI does not constitute a solicitation. WFP reserves the right to change or cancel this procurement process or any of its requirements at any time during the process; any such action will be communicated to all participants.
8. Should you have any questions please do not hesitate to contact us at yemen.expressionofinterest@wfp.org.
Important Notes /
مقترحات هامة
Sometimes clients make changes and updates to their tenders; if you want to be notified about any updates, please click the

Follow this tender

button above.


لمتابعة أي تحديثات تطرأ على هذا الإعلان يرجى الضغط على زر تابعني و إدخال أيميلك
Submitting a bid is an intensive process, and you need to start preparing all the requirements as early as possible.

Don't wait

, start now.


التقديم على أي مناقصة يتطلب الكثير من العمل و التحضير، عليك أن تبدأ من الأن و عدم الإنتظار لقرب الموعد النهائي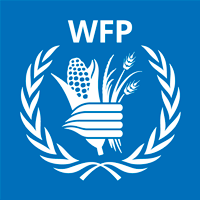 What does this mean?
If this tender gets any updates, you will be notified by email

Updates may be new deadline, new attachements or extensions...etc