Request for Quotation for Supply of Dignity Kits
This tender has ended. You cannot apply anymore.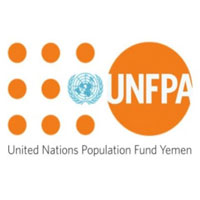 Tender Details
Request for Quotation No. RFQ/YEM/2022/002

UNFPA Yemen hereby solicits your quotation for the supply of Dignity Kits as per the technical specifications detailed in Annex 1 of this RFQ. Your Bid could form the basis for a Long Term Agreement (LTA) between your company and UNFPA Yemen.
If you are interested in submitting a quotation for these items, kindly fill in the attached Quotation Submission Forms – Annex 2-A (Sana'a) and 2-B (Aden), and send by email ONLY to: procurement.yemen@unfpa.org not later than 14th April 2022, by 15:00 (Sana'a time).
Bidders must enter the following text in the email subject line: "RFQ/YEM/2022/002 – Dignity Kits –Required Documentation"
ONLY Samples should be submitted to the address below not later than 14th April 2022, 15:00 (Sana'a time):
Sana'a: UNFPA Country Office Reception: Ms. Warda Ezzaddin
Street address: Hadda St, behind Lazourde Hotel, Sana'a, Yemen

Bid opening process will be held on 17th of April 2022.
Evaluation process will be conducted during 18th April 2022 – 25th April 2022.
Quotations submitted by email must be free from any form of virus or corrupted contents, or the quotations shall be rejected.

It shall remain your responsibility to ensure that your quotation will reach the address on or before the deadline. Quotations and samples that are received by UNFPA after the deadline indicated above, for whatever reason, shall not be considered for evaluation. If you are submitting your bid by email, kindly ensure that it is signed, stamped and in the PDF format, and free from any virus or corrupted files. Bids submitted through the Link are not going to be accepted.
Full acceptance of the UNFPA General Terms and Conditions is mandatory. They can be located on this webpage at: http://www.unfpa.org/resources/unfpa-general-conditions-contract . Non-acceptance of the terms of the General Terms and Conditions (GTC) shall be grounds for disqualification from this procurement process.
Note: Current UNFPA supplier policies apply to this solicitation and can be found at: http://www.unfpa.org/suppliers
The related documents can be downloaded from the below link.
Important Notes /
مقترحات هامة
Sometimes clients make changes and updates to their tenders; if you want to be notified about any updates, please click the

Follow this tender

button above.


لمتابعة أي تحديثات تطرأ على هذا الإعلان يرجى الضغط على زر تابعني و إدخال أيميلك
Submitting a bid is an intensive process, and you need to start preparing all the requirements as early as possible.

Don't wait

, start now.


التقديم على أي مناقصة يتطلب الكثير من العمل و التحضير، عليك أن تبدأ من الأن و عدم الإنتظار لقرب الموعد النهائي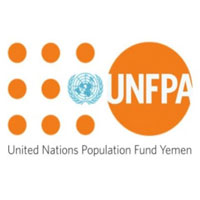 What does this mean?
If this tender gets any updates, you will be notified by email

Updates may be new deadline, new attachements or extensions...etc