Supply of Medical Equipment to 18 Health Facilities in Taiz (Al-Mawaset and Ash Shamayateen)
This tender has ended. You cannot apply anymore.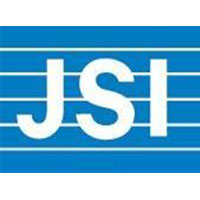 Tender Details
Request for quotation
RFQ NO: [YE-634] – Medical Equipment to 18 health facilities in Taiz (Al-Mawaset and Ash Shamayateen).
Submission of RFQ:
Deadline for Receipt of RFQ: May 29, 2023
Direct Submission to: submitted directly in a sealed envelope to our office located in Qahtan Al Shabi cornice area, Abyan Coast, Khor Makser villa number 86.
Medical Equipment RFQ:
John Snow Inc. (JSI) is a global public health organization duly registered by the Ministry of Planning and International Cooperation (MOPIC) as an international organization in Yemen. JSI was operating in the North of Yemen since 1988 supporting health activities. In 2015, because of the war in Yemen JSI suspended its activities as requested by the US government. In 2019, JSI resumed its work in the South of Yemen with the Yemen Systems, Health, and Resiliency Project (SHARP). The organization has a fully-fledged office in Aden which is hosting both international and national staff. JSI is implementing the three-year USAID-funded project in partnership with the National Yemen Midwives Association (NYMA), Search for Common Ground (Search), and the Yemen Family Care Association (YFCA). The program began in September 2019 and is expected to close in September 2023.
JSI is soliciting quotations for providing medical equipment to 18 health facilities in Taiz (AlMawaset and Ash Shamatyateen). This procurement is funded by the United States Agency for International Development (USAID) and is subject to all applicable Federal Rules and Regulations and provisions 2CFR200 and 2CFR700.
The offers should meet the instructions below to reach a better quality quotations based in two section, Technical and Financial.
1) Offers should be prepared in two separated and sealed envelopes (one for the Technical and one for the Financial) – more information are mentioned in part B in the RFQ.
2) The deadline of receiving the offers is on May 29, 2023 – Direct submission to JSI's Aden office.
3) Each mentioned requirement will maintain scores under the evaluation process, so please make sure you are providing them all.
We will be pleased to receive any related inquiries before reaching the final submission deadline on May 22, 2023, via email to sharp_procurement@jsi.com with a copy to abeer_adnan@ye.jsi.com and suad_bahamish@ye.jsi.com
To download the related documents, click on the below link.
Important Notes /
مقترحات هامة
Sometimes clients make changes and updates to their tenders; if you want to be notified about any updates, please click the

Follow this tender

button above.


لمتابعة أي تحديثات تطرأ على هذا الإعلان يرجى الضغط على زر تابعني و إدخال أيميلك
Submitting a bid is an intensive process, and you need to start preparing all the requirements as early as possible.

Don't wait

, start now.


التقديم على أي مناقصة يتطلب الكثير من العمل و التحضير، عليك أن تبدأ من الأن و عدم الإنتظار لقرب الموعد النهائي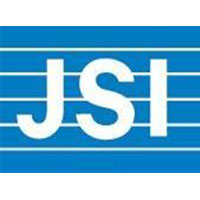 What does this mean?
If this tender gets any updates, you will be notified by email

Updates may be new deadline, new attachements or extensions...etc