دعوة لتقديم عطاءات لتوريد وتركيب وتشغيل منظومتي طاقة شمسية لمركزين صحيين في مديرية التواهي محافظة عدن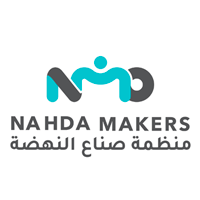 Tender Details
إعلان مناقصة عامة
تدعو منظمة صناع النهضة الشركات ذات العلاقة والمقاولين إلى تقديم عطاءتهم لمناقصة
| | | | |
| --- | --- | --- | --- |
| م | رقم المناقصة | موضوع المناقصة | اخر موعد للتسليم وإغلاق المناقصة |
| 1 | NMO/WASH/15/2021 | دعوة لتقديم عطاءات لتوريد وتركيب وتشغيل منظومتي طاقة شمسية لمركزين صحيين في مديرية التواهي محافظة عدن | 21 يونيو 2021 |
لاستعراض كافة وثائق المناقصة يرجى ملء الإستمارة التالية:
https://forms.office.com/Pages/ResponsePage.aspx?id=8OZeWnLvb0m7UflQtARUU5q3voU0D7BFj68b8uJ2c29UOE1FWDA0NktaT0w1N0ZYSU9RMlJYWjlFSS4u
أخر موعد لتقديم العطاءات يوم الاثنين الموافق 21 يونيو 2021 الساعة الثالثة عصرا وأي عطاء يقدم بعد هذا التاريخ سوف يعاد بدون أن يفتح. تسلم المظاريف الى
منظمة صناع النهضة
عدن – خور مكسر – كورنيش قحطان الشعبي ساحل ابين – بجانب قاعة مرسيليا.
لمزيد من المعلومات الاتصال على
تلفون/ 02272617 – تحويلة 105
أو عبر الايميل الاتي:
ايميل/
Important Notes /
مقترحات هامة
Sometimes clients make changes and updates to their tenders; if you want to be notified about any updates, please click the

Follow this tender

button above.


لمتابعة أي تحديثات تطرأ على هذا الإعلان يرجى الضغط على زر تابعني و إدخال أيميلك
Submitting a bid is an intensive process, and you need to start preparing all the requirements as early as possible.

Don't wait

, start now.


التقديم على أي مناقصة يتطلب الكثير من العمل و التحظيرات، عليك أن تبدأ من الأن و عدم الإنتظار لقرب الموعد النهائي
deadline is today!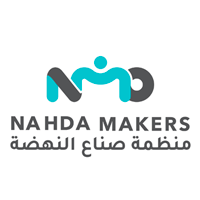 What does this mean?
If this tender gets any updates, you will be notified by email

Updates may be new deadline, new attachements or extensions...etc
Send this tender to a friend