MEAL Officer
This job has ended. You cannot apply anymore.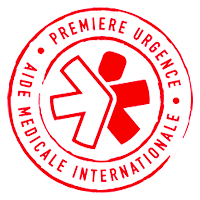 Job Description
Preliminary job information
Job Title: MEAL OFFICER
Country and Base of posting: YEMEN - MOKHA
Directly Reports to: FIELD COORDINATOR
Direct Functional management: MEAL MANAGER
Creation / Replacement (incl. name): REPLACEMENT
Announcing Date: 12 Sep 2023
Announcement Closing Date: 21 Sep 2023
Work Starting Date: ASAP
General information on the mission
PU-AMI's Context & strategy:
Première Urgence - Aide Médicale Internationale (PU-AMI) is an international, non-profit, non-political, and non-religious humanitarian organization which aims to provide rapid global response to the basic needs of populations affected by humanitarian crises to help them regain independence and dignity. PU-AMI provides assistance to more than 6 million people throughout 24 countries, with more than 2,500 staff worldwide.
PU-AMI adopts an integrated approach, to identify and understand the full array of the needs of the people affected by crises. This innovative approach is at the core of every PU-AMI-supported projects, to better target and prioritize actions, stabilize and improve the situation of the most vulnerable groups. It allows the teams to take all aspects of a problem into account, to come up with an efficient combination of solutions, which will have a powerful and long-lasting impact on the affected populations. In this respect, the organization runs around 190 projects a year worldwide, most of which are focused on Health, Nutrition, Food Security, Water, Sanitation and Hygiene, Psychosocial Support, Education and Protection activities.
In Yemen, PU-AMI is supporting 18 health facilities (Health Centers, Health Units and Therapeutic Feeding Centers) in four Districts in Hodeidah (Al Mighlaf, As Sukhnah, Al Mansuriyah and Al Qanawis), three Districts in Raymah (Bilad At Ta'am, Al Jabin and Mazhar) and two Districts in Taizz (Al Mokha and Mawza). PU-AMI's operations are managed by two field offices in Hodeidah and Mokha cities, both supported by the Sana'a coordination office. PU-AMI recently established a second coordination office in Aden.
PU-AMI is participating actively in clusters and sub-clusters (health; nutrition; food security and livelihoods; WaSH) and works closely with relevant government departments.
Overall objective
Under the direct supervision of the line manager (Field Coordinator)), the Monitoring, Evaluation, Accountability, and Learning (MEAL) Officer provides full support in data collection, data cleaning and review, monitoring visits, assistance in establishing and maintaining an efficient feedback and complaint mechanism, carrying out routine MEAL tasks, ensuring proper documentation and archiving within the MEAL department. Also provide necessary support to MEAL Assistant.
Expected outcomes
1. To roll out and manage the Monitoring & Evaluation activities at base level, including participation to the design and planning of activities, data collection and cleaning with basic first level reporting and data analysis as per donors', clusters', and internal PU-AMI's requirements.
2. To roll out and manage accountability activities at base level, such as participation, information of stakeholders and establishment of the Feedback & Response Mechanism (FRM), follow-up on the complaints collection, investigation, documentation & response.
3. To roll out and manage learning activities at base level, by insuring that lessons learned are documented and disseminated and information are well managed and archived.
4. Ensure MEAL team, program team and all other teams' capacity development and learning related to MEAL issues
Specific Goals and Related Activities
1. To roll out and manage the M&E activities
Lead and conduct assessments, baseline, end-line, KAP, PDM and other needed surveys and write the corresponding reports
Monitor indicators achievement and prepare monthly progress report (Indicator Performance Tracking Table (IPTT)/PMTs and track project achievements) for the sectors of implementation.
Support the development of the logical framework and M&E plans for all projects, including MEAL support during proposal development to ensure adequate MEAL budget forecasts for field and office activities
In collaboration with the other MEAL team, support the Program Team in the implementation of a data management system to inform planning, implementation, monitoring and evaluation
Ensure quality measures are implemented on data collection, cleaning, review and entry & ensure a quarterly data quality check
Ensure that the data collected and used tools suitable for donor requirements
Assist the Program Team to ensure high quality reports are submitted on time
Assist in the preparation of evaluation reports for all projects, as required
Conduct supervision visit to the health facilities, using the supervision checklists,
follow-up with the program team on conducting the supervision visits & collect all checklist,
support in managing the supervision mechanism database and sharing the results of the supervision mechanism on a quarterly basis.
Ensure that all soft and hard copies of the reports and that the databases are archived properly.
Carry out other tasks as required
2. To roll out and manage accountability activities
Support the existing and the effective implementation of feedback and complaints response mechanisms in program activities following PUI's guidelines.
Participate in the identification of relevant entry points for the FRM mechanism (hotline, boxes, help desk, etc…)
In coordination with the program teams, ensure that a participatory approach is initiated with local actors and partners in the implementation, monitoring and evaluation of projects
In collaboration with operational and technical department ensure good information is shared with stakeholders (participation in the elaboration of the "common speech" document)
3. To roll out and manage learning activities & a good information management system
Participate in conducting kick-off and kick out meeting for each project
Conduct learning exercise on the base with the MEAL team on MEAL processes implemented on the mission, strength, weakness and lessons learned and share the reports with coordination.
Ensure that lessons learned and good practice case studies from reviews and evaluations are recorded, communicated to the team and the coordination and taken into account in implementation
Assist the Program Team in selecting, sorting and archiving hard and soft copies of all Sources of Verification and other relevant project documents of the Health, nutrition, WASH, food security and MHPSS sectors.
Identify strengths and weaknesses in existing data collection and raise the issue with MEAL manager
Assist the Program Team to review the performance of existing management information systems
4. Ensure MEAL team, program team and all other teams' capacity development and learning related to MEAL issues
Train and supervise enumerators on data collection of assessment, baseline, end-line, KAP, PDM and other requested surveys
Ensure all project staff and staff of implementing partners understands the project log frames, indicators, targets, methods of calculation and collection
Organize and implement capacity-building events for MEAL and Program staffs on program quality, accountability, MEAL at field level
Participate in the evaluation and in the assessment of the performance of collaborators under his/her supervision
Identify training needs
Supervise and support MEAL teams in implementing their action plan and achievement of their objectives
GENERAL ORGANIZATIONS OF THE WORK
HIERARCHICAL LINK
DIRECT MANAGEMENT : MEAL ASSISTANT
INDIRECT MANAGEMENT: N/A
DIRECT REPORTS TO : FIELD COORDINATOR
INDIRECT REPORTS TO : MEAL MANAGER
Required Profile

Required knowledge and skills

required

desirable

Education / training

Bachelor Degree in Computer science, statistics or related field or equivalent education.

MEAL training/workshops

professional experience

Humanitarian

International

Technical

Previous relevant experience in MEAL department function at least 4 years

Experience with PU-AMI organization in relative works.

Experience with International NGO/ Acquaintance with NGO' rules, procedures and regulations

knowledge and skills

Experience in data management

Experience in donor requirements and expectations

Knowledge Mokha local stakeholders and context

languages

Arabic (written & oral)

English (written & oral)

Good command of English

Fluent in local language

software

Knowledge on Excel/Access programme

Outlook and SPSS

KOBO
Required Personal Characteristics (fitting into the team, suitability for the job and assignment)
Adaptability, practical sense and resourceful
Organization, rigor and respect of deadlines
Great ability to listen
Good communication skills
Ability to remain calm and level-headed
General ability to resist stress and in unstable circumstances particularly
Demonstrate highest level of ethical behavior
Display hight commitment to confidentiality of sensitive information
How to Apply
How to apply has been removed becuase this job has ended. If this is a special case, please contact us and we will help.
Important Notes /
مقترحات هامة
Following the instructions on

How to apply

will always increase your chances of getting your application looked at.


إتباع تعليمات التقديم المذكورة في كل إعلان ستزيد من فرصة النظر لسيرتك الذاتية من قبل الجهة المعلنة
If you're applying by email, make sure you mention the job title in the

"Subject"

field of your message


تذكر أن تكتب إسم الوظيفة و موقعها في عنوان البريد عندما يكون التقديم عبر الإيميل