M&E Assistant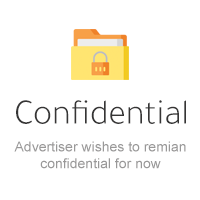 Development
Posted on 19 Nov, 2023
Closing on 04 Dec, 2023
Job Description
M&E Assistant
Terms of Reference
Division: MEAL.
Location: Hajjah Governorate.
Reports to: MEAL Specialist.
Organization & Background: A humanitarian, independent, non-profit, non-governmental organization that works across Yemen. The organization provides direct assistance for conflict-affected populations, IDPs, host communities, and vulnerable groups in the conflict areas. The organization, in partnership with international agencies, takes action during crisis situations and goes the extra mile to engage in other contexts where its competencies will add value. The organization promotes durable solutions for conflict-affected populations and helps to restore services, education, economic wellbeing, and health.
Job Overview/Summary: Working under the supervision of the Nutrition Monitoring, Evaluation, Accountability, and learning (MEAL) Specialist, the M&E Assistant will work closely with the Nutrition MEAL specialist to implement the organization M&E commitments in the specific targeted districts for the nutrition program funded by WFP, improve program quality through improving data management systems and processes. The position will support measurement in the Field Office. The nutrition M&E Assistant will support the MEAL Specialist in leading day-to-day M&E tasks arising in the Field Office and providing technical support to field teams to ensure the effective implementation of projects.
Key Responsibilities:
Monitoring and Evaluation:
Participate in strengthening existing M&E system for the nutrition program within the organization.
Ensure that CMAM, IYCF nutrition protocols\guidelines per Yemen protocols are respected AND strictly adhered to, such as admission, discharge criteria, referral system and follow up of defaulter cases.
Responsible for appropriate follow up of all the program supplies and ensure proper record keeping adhere to the organization logistics procedures, accountability policies and preventing spoilage and stock out, and report if deviations occur.
Monitoring of the referral for SAM cases with medical complications in established stabilization Canters available in the area.
Entering all M&E relevant reports into the required forms/systems.
Follow up and monitor that treatment protocols for MAM cases are followed and understood at the HFs.
Conduct field visits to collect information from the beneficiaries' households and other stakeholders and ensure data collection is conducted on time and in accordance with the data collection plan.
Provide support in the development and implementation of monitoring tools, which will include, but not be limited to, data collection, analysis and reporting on program indicators.
Track and monitor outputs and expected results of ongoing projects with regular updating of IPTT, collect and review activities' Means of Verifications (MoVs), as well as the extent of completion of various activities and present findings to MEAL Specialist and H&N MEAL Specialist.
Ensure that the distribution of the commodities is in the right entitlements as per MoPHP.
Conduct regular visits to the districts and warehouses to check the commodities, the applied archiving system of the commodities movement and the status of the warehouse and documents.
Regularly collate and document lessons learned and share best practices, extracted from monitoring finding and after actions reviews, with projects/programs staff and/or external stakeholders after the approval of MEAL Specialist.
Work in a professional manner and in accordance with the organization's humanitarian mission and core values.
Provide monitoring updates\reports regarding the services provided.
Regular follow up of the activities conducted by CHVs.
Conduct incentive verification in regular biases.
Data Collection & Validation:
Ensuring accuracy of entered data through sample-comparing with all HFs records.
Ensure using TSFP and BSFP Tools during field visits.
Follow up the HFs reporting system and if the reports are accurate and complete.
Ensure proper, clear and accurate data recording on clinical registration book and nutrition cards.
Transfer qualitative data provided on surveys and forms into numeric information/quantitative data when required and if needed.
Raise all findings that are spotted while conducting field visits to supervisor without any delay.
Preparing and sorting received documents and identifying forms that need to be entered which are related to MEAL unit.
Learning and Accountability:
Ensure that all received complaints & feedback are documented and closed according to organization's CFM guidelines and integrated with lessons learned.
Report any deviation or violation occur immediately.
Reporting & Analysis:
Provide monitoring updates\reports regarding the services provided.
Produce monitoring reports on the given format and reflect all the received figures or conducted activities on the prepared formats.
Monthly analytical reports (covering - Beneficiary verification and feedback for Accountability to Affected Populations, Direct observation and on-site verification on the implementation of programs, Baseline and Endline survey, Service delivery verification, post-distribution monitoring, During Distribution Monitoring).
Qualifications, Experience, & Competencies:
Bachelor's degree is required preferably in Statistics, Development studies, health or other relevant degree. Or diploma in Nursing, Pharmacy, Laboratory, or related field is preferable.
Experience with Nutrition program, including CMAM approach.
Strong computer skills required. Successful candidates will have an excellent working knowledge of Excel, Word processing.
Familiarity with Monitoring & Evaluation is desired.
Strong English and Arabic skills, written and spoken. Ability to write reports in English is required.
Proficiency in Microsoft Office applications, including Word, Excel, Outlook, PowerPoint, and Teams.
Proficient in data management and analysis.
Safeguarding:
Read, understand, and adhere to the organization's Safeguarding Policy, sign the organization's Code of Conduct, and strive to promote a zero-tolerance approach to discrimination, harassment, and abuse in all working environments.
Report any concerns about the well-being of a child or vulnerable person and report any concerns about the behavior of the organization's representative in relation to safeguarding.
How to Apply
Interested candidates are invited to apply through the below link by December 4th, 2023, at the latest:
Only short-listed candidates will be contacted.
We are an equal opportunity employer.
We maintain a strict zero-tolerance stance against harassment, exploitation, abuse, and child abuse. We are committed to thoroughly examining allegations, conducting investigations, and implementing appropriate disciplinary measures, taking into account the survivor's rights and interests. It is unequivocally stated that any form of harassment, exploitation, abuse, or child abuse, perpetrated by our employees, partners, or other affiliated individuals, will not be tolerated under any circumstances.
Important Notes /
مقترحات هامة
Following the instructions on

How to apply

will always increase your chances of getting your application looked at.


إتباع تعليمات التقديم المذكورة في كل إعلان ستزيد من فرصة النظر لسيرتك الذاتية من قبل الجهة المعلنة
If you're applying by email, make sure you mention the job title in the

"Subject"

field of your message


تذكر أن تكتب إسم الوظيفة و موقعها في عنوان البريد عندما يكون التقديم عبر الإيميل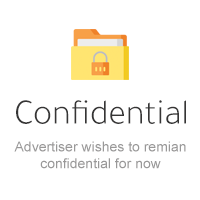 Other jobs from Confidential