Consultant
This job has ended. You cannot apply anymore.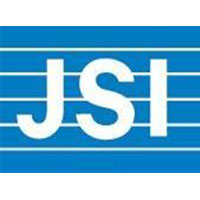 Job Description
REQUEST FOR PROPOSALS
CONSULTANT TO CONDUCT FRAGILITY, CRISIS SENSITIVITY AND COMPLEXITIY PROJECT ASSESSMENT (F2C)
RFP NO : MIHR-01-YEMEN
PART A: COVER PAGE
ISSUED TO: INTERESTED PARTIES
ISSUANCE DATE: 10 MAY 2023
CLOSING DATE FOR QUESTIONS: 12:00 HOURS, 22 MAY 2023
DUE DATE: 17:00 HOURS, 30 MAY 2023
SUBJECT: Request for Proposal (RFP) for JSI Research & Training Institute, Inc. (JSI) for Consultant to conduct the Fragility, Crisis Sensitivity and Complexity assessment.
JSI is a public health management consulting organization dedicated to improving the health of individuals and communities through improved quality, access, and equity of health services and improved health systems. JSI is an implementing partner of MOMENTUM Integrated Health Resilience (MIHR) project which is a United States Agency for International Development (USAID) funded project (Subagreement MIHR-JSI-001, Prime Agreement 7200AA20CA00005). MIHR works in fragile settings to improve the quality of voluntary family planning, reproductive health, maternal, newborn, and child health, and nutrition services provided.
JSI is seeking a consultant or research firm to conduct its Fragility, Crisis Sensitivity, and Complexity (F2C) assessment, which will inform MIHR's design and monitoring systems for issues contributing to fragility, as well as crisis-sensitive and complexity-aware programming. Residents of Yemen are strongly encouraged to apply. Please submit your most competitive proposal in accordance with the attached instructions, with all required certifications. Any award issued as a result of this RFP will be subject to all instructions, certifications, terms and conditions, and specifications included in this RFP. This solicitation document includes the following parts:
PART A: COVER PAGE
PART B: SCOPE OF WORK
PART C: INSTRUCTIONS
PART D: REQUIRED CERTIFICATIONS
This document is a request for proposals only, and in no way obligates JSI to make any award. Award(s) made subsequent to this solicitation will be subject to the terms and conditions described herein.
All proposals, inquiries, and correspondence pertaining to this solicitation as well as Submission of Offers, must be clearly referenced "MIHR-01-Yemen"and should be submitted in electronic format through email to: mihr_recruitment@jsi.com.
PART B: SCOPE OF WORK
DEFINITIONS
Offeror: The individual or firm providing proposals for the services requested under this RFP.
Vendor: The individual or firm awarded the services requested under the RFP in the form of a vendor agreement.
BACKGROUND
F2C is a fragility analytics tool developed by MIHR to provide key contextual information on shocks (e.g., conflict and other crises) and stresses that affect health programming and health outcomes in Yemen. Findings from this F2C assessment will identify risk scenarios that will contribute to programming recommendations to strengthen health resilience.
MIHR has implemented F2C in several other countries, and this assessment in Yemen will contribute to a body of knowledge regarding fragility and health, particularly FP/RH and MNCH. JSI will accept applicants from individual consultants, as well as from organizations/firms. Applicants should commit to completion the entire scope of work.
MIHR will provide the consultants the full F2C guidance at part of the consultants' contracts.
FRAGILITY ANALYTICS
"Fragility is a condition of vulnerability to a range of bad outcomes." A fragile state or setting does not have the capacity to prevent, mitigate, or recover from most stresses and shocks. The dysfunctional state-society relationship may magnify existing stresses and/or produce new stresses.
There are three common dynamics of state-society relationships that are linked to fragility:
1. Inclusion versus Exclusion – Fragility is more likely when identity groups or regions are discriminated, are not represented, or are marginalized from resources, services, and power.
2. Cohesion versus Fragmentation – Fragility is more likely when there is factionalism within and between state institutions and actors or identity groups (e.g., ethnicity, political party, religion, etc.).
3. Resource generation and access to public goods and services – Fragility is more likely when state institutions and actors beholden to external actors in exchange for resources and services; when resource allocation is not transparent and there is perceived inequitable distribution based on identity group or location; when there is inequitable costs or tax burden on specific populations groups; when public resources are used for personal gain; and when receipt of goods and services used as an incentive or reward.
CONFLICT AND CRISIS SENSITIVITY
MIHR and other USAID funded project may operate in fragile settings, often where crises and conflicts have and continue to occur. Within these contexts, projects need to understand the interaction between project interventions and the contexts where they are implemented, to ensure the project operations do not produce inadvertent negative consequences, including aggravating existing grievances or enabling key conflict mobilizers, or reinforcing fragility dynamics that undermine health outcomes, such as exclusion, fragmentation, or inequities, and corruption in resource mobilization systems.
Conflict sensitivity refers to the ability of an organization to: (1) understand the context in which it is operating, particularly with respect to inter-group relations, societal dynamics, and other drivers; (2) understand the interactions between its interventions and the context/group relations and conflict drivers; and (3) act upon these understandings in a way that avoids negative impacts and maximizes positive impacts.
COMPLEXITY-AWARE MONITORING
USAID defines complexity-aware monitoring as "a type of complementary monitoring that is useful when results are difficult to predict due to dynamic contexts or unclear cause-and-effect relationships". Projects should use complexity-aware monitoring when:
Cause-and-effect relationships are uncertain.
Stakeholders bring diverse perspectives, making consensus unlikely.
Contextual issues are likely to affect programming.
Change is likely to occur and it is unpredictable.
Complexity exists when there is uncertainty and lack of agreement about how to solve a given problem; therefore, certainty and agreement regarding solutions need to be assessed. If the context where MIHR works is complex, this will greatly affect the project's theory of change, as the logic framework behind the theory of change may not be stable or predictable, and consequently is likely to require ongoing adaptation. On a practical level, the project's goals, as well as setting targets on performance indicators, and achieving implementation milestones, could become less predictable and vary given the unstable context of fragile settings.
METHODOLOGY
The F2C Assessment is done in five parts:
1. Desk Review to gather information on recent and current shocks and stresses, and factors contributing to fragility in areas where MIHR Yemen is working.
2. Key Informant Interviews (KIIs) with a diverse group of stakeholders in order to capture how communities, organizations, and institutions experience, cope with, and respond to past, current, and anticipated shocks (including conflicts and crises) and stressors. It will look at how these experiences, coping capacities, and responses impact health service provision and outcomes. Potential KII participants include:
a. Local community (e.g., community and religious leaders, community health workers etc.)
b. Non-government organizations (e.g., humanitarian actors, development actors, local organizations (NGOs, CBOs and FBOs), and private sector FP/RH/MNCH health providers)
c. Government institutions (e.g., representatives from relevant ministries at national and local levels, Local Government Authorities, and FP/RH/MNCH health providers)
d. USAID Mission and USAID implementing partners
3. Data synthesis to bring together information from the desk review and KIIs for each prioritized shock and stressor.
4. A "Pause and Reflect Workshop" to develop actionable recommendations for health projects working in Yemen. Actionable recommendations will include how these actions are responding to fragility, sensitivity to crisis, and awareness of the complexity. Recommendations will also focus on prevention, preparedness, and response to current and anticipated shocks and stresses that strengthen resilience and/or limit the effects of these shocks and stresses.
The vendor will be responsible for finalization of the assessment methodology in consultation with MIHR/Yemen and MIHR/MERL teams including proposing additional methods and data sources. The vendor will also be responsible for providing a final report in both English which compiles and summarizes findings and recommendations.
ROLES AND RESPONSBILITIES
Successful applicants for this SOW are expected implement this entire SOW; however, this will be done in consultation with MIHR Monitoring, Evaluation, Research, and Learning (MERL) team. The consultants will be responsible for:
Preparing a work plan, including assessment design and methods for Yemen, quality control procedures, and timeline
Recruiting and training data collectors (if any) in participatory survey techniques, ethical conduct of research, and on the methods/subjects relevant to the Yemen F2C
Oversight of data collectors (if used)
Conducting desk review
Developing a report on the F2C desk review (this will be incorporated into the final report)
Conducting KIIs (individual and group) and other data collection (as needed)
Analyzing data
Synthesizing desk review and interview data
Presenting synthesized results to MIHR and with stakeholders as 'Pause and Reflect' workshop
Organizing and facilitating 'Pause and Reflect' workshop
Producing draft and final report for the F2C assessment (draft reports will be reviewed by MIHR and USAID, and consultants will revise report based on feedback)
Presentation(s) with PowerPoint slides for MIHR, USAID/DC, USAID/Yemen
Submitting timely invoices for payment
The consultant will remain responsible for maintaining the highest level of standards and quality throughout the assignment(s).
DELIVERABLES WITH TIMELINE
Deliverables

Due Date (estimated)

3 days from start date

Fragility Desk Review Report (3-5 pages)

Fragility analytics table (Table 3 in F2C guidance)

1.5 weeks from start date

Data collection tools, including interview question guides

2 weeks from start date

Audio files of stakeholder KIIs

Recorded transcripts

Codebook

Files of coded transcripts

Qualitative analysis of KII themes and findings in short report (3-5) pages

4 weeks from start date

Data synthesis table with data from desk review and KIIs (Table 6 in F2C guidance)

PowerPoint slides with F2C synthesized data for Pause and Reflect workshop

5 weeks from start date

Input into Workshop Action Plans

6 weeks from start date

7 weeks from start date

10 weeks from start date

Qualitative data recordings and transcripts

Quantitative data (CSV or XML) with code sheet

10 weeks from start date
LOCATION OF WORK
The consultant is expected to complete this scope of work in Yemen. Safety and security concerns may limit in-country travel to conduct interviews. In this case, if the site is considered a priority, interviews can be conducted remotely.
QUALIFICATIONS
The selected firm and/ or individual must meet the following qualifications:
Lead researcher holds a Master of Public Health, or a master's degree in political science, international relations, peacekeeping, security, or research;
Experience working in Yemen;
Good knowledge of the Yemeni health system;
Significant knowledge and experience in leading and managing assessment, evaluations, and/or surveys
Past performance conducting assessments and/or evaluations on USAID-funded projects;
Experience designing and leading participatory workshops;
Experience conducting qualitative research;
Report writing experience, preferably for USAID-funded projects;
Has professional oral and written communication skills in English;
Excellent Arabic; and,
Good interpersonal skills  
PART C: INSTRUCTIONS
The Offeror shall submit a proposal addressing the terms and conditions of this RFP by 30 May 2023 at 14:00 hours local time to mihr_recruitment@jsi.com
All questions should be submitted in writing via email to mihr_recruitment@jsi.com by 17.00hrs local time on 22 May 2023. Responses to all questions will be sent by email to all companies who have expressed interest and provided contact email addresses by that time.
The Technical and Cost Proposals should be submitted together in a clearly marked PDF file and all documents shall be submitted in English.
The written Technical Proposal should not exceed 20 pages and must contain the following information:
TECHNICAL PROPOSAL
Required Information for vendor and/or consultant
Company or individual consultant name, address, email and phone
Company profile and details if applicable
Copy of business registration if applicable
Copy of Tax Clearance Certificate if applicable
Length of time for the validity of the proposal
Completed certifications (see Part D)
Proposal for the provision of services to complete the F2C Assessment
A general description of the Offeror's qualifications and experience as they relate to the requested qualification enumerated above, including experience with similar assignments.
A response that clearly describes the Offeror's understanding of the services required and the Offeror's approach to performing the services described in Part B.
A description of the key personnel that the Offeror proposes to perform the services detailed in the scope of work. The Offeror must provide the following:

A list of staff who have the legal authority to provide services on behalf of the Offeror.
CVs for individuals proposed to complete Scope of Work.
A description of the level of services expected of each staff member named in the proposal.
Past Performance
Please complete the following table with past performance references for the last three years for similar work performed:
Organization Name Address Name & Contact InfScope of Services Rate / Fee for Services
COST PROPOSAL
The Offeror is to provide quotes for the services to be provided. The quote should be provided in an excel spreadsheet that shows the detail of all the cost proposed. Quotes are to be provided in CFA;
VAT, if applicable, should be quoted separately from the total price;
Quotes must include validity of prices, no less than 90 days;
The Offeror must disclose in the proposal any legal or regulatory actions pending against the Offeror;
The Offeror must clearly specify all terms of payment, and preference will be given to monthly or quarterly payments as opposed to advance payments.
INCURRING COSTS
JSI is not liable for any cost incurred during preparation, submission, or negotiation of an award for this RFP. The costs are solely the responsibility of the potential offeror.
EVALUATION CRITERIA FOR PROPOSALS
Applications will be evaluated against the criteria outlined below.
Technical Proposal (40 points):
Details and quality of methodology proposed for the assignment.
Comprehensiveness and practicality of the work plan and timeframe.
Demonstrated understanding of the terms of reference.
Logistic considerations, limitations, and mitigation strategies for limitations.
Proposed approach for ensuring safety during COVID-19.
Team Composition/Past Experience (30 points):
Detailed description of the proposed team
CV of the Team Leader and other key team members (not more than 3 pages per CV)
Team profile: Experience in similar assignments in the last 7 years, please provide client lists and description of the projects
Experience working with international NGOs in conducting assessments (conducting vulnerability/fragility assessments desirable/preferred)
References
Budget Proposal (30 points)
Cost reasonableness.
Clear explanation of costs
REJECTION OF PROPOSAL
This document is a request for proposal only, and in no way obligates JSI to make an award. JSI reserves the right to reject any and all offers received and/or to cancel the RFP Offerors whose proposal is not selected will be notified.
JSI RESERVES THE RIGHT, IN ITS SOLE DISCRETION, TO MODIFY THE REQUEST, TO ALTER THE SELECTION PROCESS IN ANY WAY, TO ASK FOR ADDITIONAL INFORMATION FROM OFFERORS, TO REJECT ANY AND ALL PROPOSALS AND/OR TO MODIFY OR AMEND THE SCOPE OF THE PROPOSALS SUBMITTED. THE RELEASE OF THIS RFP IS NOT A COMMITMENT TO AWARD A CONTRACT.
How to Apply
How to apply has been removed becuase this job has ended. If this is a special case, please contact us and we will help.
Important Notes /
مقترحات هامة
Following the instructions on

How to apply

will always increase your chances of getting your application looked at.


إتباع تعليمات التقديم المذكورة في كل إعلان ستزيد من فرصة النظر لسيرتك الذاتية من قبل الجهة المعلنة
If you're applying by email, make sure you mention the job title in the

"Subject"

field of your message


تذكر أن تكتب إسم الوظيفة و موقعها في عنوان البريد عندما يكون التقديم عبر الإيميل