ES Specialist  
This job has ended. You cannot apply anymore.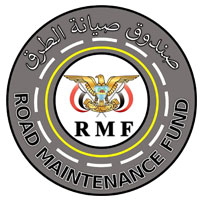 Job Description
Title: ES Specialist
Project: Yemen Integrated Urban Services Emergency Project II (YIUSEP II)
Duty station: Aden, Yemen
Section/Unit: Project Management
Supervisor:Project Implementation Unit Manager
GENERAL BACKGROUN ON THE RMF-IU:
Created in 2005, the RMF-IU has considerable experience in contract management. It had implemented several road maintenance and road rehabilitation contracts with funding from the road maintenance budget as well as from various donors, including the World Bank. For these contracts, the unit had managed all procurement activities for goods, works and consulting services. It had accumulated extensive experience in preparing bids, requests for proposals from consultants, and tender documents. The RMF-IU was headquartered in Sana'a since 2005, and in 2018 it has been transferred to be headquartered in Aden city based on cabinet decision No. (45) of (2018) regarding the transfer of the main centers of the funds to the temporary capital of Aden, Yemen.
BACKGROUND INFORMATION – JOB SPECIFIC
With funds received from the World Bank (IDA Grant YIUSEP II) for a period of two years, the United Nations Office for Project Services (UNOPS) will implement a project aiming at restoring critical urban areas within the Republic of Yemen. The project targets some cities in Yemen that have an estimated pre-crisis population of 50,000 people or more, or that have been covered in the Yemen Damage and Needs Assessment.
Under a direct project cooperation agreement between UNOPS and RMF-IU, the subprojects to be implemented by RMF-IU will be all under the urban roads/transport sector targeting the rehabilitation of selected primary and secondary urban roads including those at the entrances to the cities. RMF-IU will perform all necessary activities towards the design and implementation of each sub-project until completion to the satisfaction of UNOPS. The tasks will be planned in close coordination with UNOPS to ensure delivery to the agreed level of quality, those tasks are project selection, community engagement, design of works, procurement of consultants, procurement of contractors and works, contract administration, and quality management.
Under the direct supervision of the road maintenance project implementation unit manager and in close collaboration with the project team, the ES Specialist will be responsible for the effective technical and operational management for the project in compliance with RMF-IU and UNOPS rules and regulations throughout all the project components and phases. The incumbent is responsible to abide by security policies, administrative instructions, plans and procedures of the RMF-IU and UNOPS.
FUNCTIONAL RESPONSIBILITIES
Under direct supervision of the Implementation Unit Manager; the Environmental Social Specialist (ES Specialist ) will be responsible of the following:
All related tasks specified in the cooperation agreement between the United Nations Office for Project Services and the Project Implementation Unit in the Road Maintenance Fund (Aden Field) regarding the
implementation of the emergency project for integrated urban services in Yemen - the second phase
Preparing community engagement mechanism: where RMF-IU will involve communities to identify the most pressing needs of the urban population in targeted cities. There will be no community contribution towards the funding of any of the selected projects in any form. RMF-IU will be responsible for community engagement and mobilization.
Collecting environmental and social data and surveys, beneficiaries' data and aspects of security and safety according to (specifications and standards) for projects.
Reviewing engineering designs and detailed studies carried out by consultants in terms of environmental, social, security and safety aspects.
Defining performance indicators and submitting special reports on the quality control plan and the extent of compliance with environmental, security and safety standards.
Ensure that all environmental mitigation measures to be implemented are included in the contract documents; Follow-up and check the extent of its application during the implementation phase
Prepare and submit a community participation report to UNOPS
With Sharing related sections Engineer In particular ES specialist will undertake the following:

Appoint an engineer/consultant to prepare WSMPs study's conduct detailed site verification.
Hold consultations with beneficiary representatives, including women, with the objective to discuss the selection of interventions, verifying priorities, selecting feasible site locations to maximize the number of communities benefit from the project, while taking into account social and environmental aspects.

During these visits, he will coordination with local government agencies will be established to ensure sustainability. This will be ensured through the involvement of local offices in the selection of the site, the handover of site to the contractor and a handover of the completed facility to the agency.
Engage in consultations of women through female mobilization teams to ensure women participation in identifying and prioritizing interventions and support the formation of women councils.
Prepare and submit to UNOPS a Community Engagement Report to be signed by the community members participating in the prioritization process;
With Sharing Safety and Health specialist , they will :

prepare Health and safety Plan and requirements, ensure that Health and safety requirements are implemented in accordance with the plan and with the contract documents and specifications.

•Conduct environmental-screening of proposed activities and will develop to the satisfaction of UNOPS, the Environmental Social Management Plan (ESMP) and/or Resettlement Action Plan (RAP) for the selected activities in full compliance with project ESMF and RPF cleared by UNOPS.
Evaluation of the environmental and social indicators of the project
Review and approval of Environmental Impact Assessment (EIA) and Environmental and Social Management Plan (ESMP) for all projects
Reviewing implementation plans for environmental and social aspects submitted by contractors.
Assist in any tasks related to the competence requested by the unit manager.
Any issues that may lead to cancellation /re-allocation of activities and/or community dispute.
KNOWLEDGE MANAGEMENT AND KNOWLEDGE SHARING 
Shares knowledge and experience;
Actively works towards continuing personal learning, acts on learning plan and applies newly acquired skills; and Support on the RMF-IU of training and learning initiatives for personnel on relevant topics.
Provide sound contributions to knowledge networks and communities of practice by synthesizing lessons learnt and dissemination of best practices in project management;
Share feedback, ideas, and internal knowledge about processes and best practices and utilize productively; and Perform other duties as may be reasonably required and in line with the incumbent's scope of services.
QUALIFICATIONS AND EXPERIENCE
a. Education
Bachelor degree in environmental and social engineering or Environmental and social sciences , or any relevant discipline from a reputable university
Full knowledge of the standards of the World Bank and UNOPS regarding environmental, social, security and safety aspects in internationally funded projects.
At least 12 years of experience in ESSH fields and projects, and;
At least 3 years of experience in Environmental & Social related to civil works projects or roads highway maintenance projects, rehabilitation and construction for medium to large-scale projects; " specially the projects funded by world Bank or UNOPs or similar
Comprehensive knowledge of ESMPS and EIA and related assessment.
b. Work Experience
Experience in development and implementation of ESSH environmental, social safety and health field , standards and guidelines, methodology and system suitable to urban roads maintenance;
Experience in Environmental & social studies
Experience in supervision, inspection, monitoring, evaluation and reporting.
Experience in environmental mitigation measures and safety measures for road works.
Experience in the usage of computers and office software packages (MS Office 2013 and/or newer versions).
Experience of working in an international NGO, UN agency or other international technical cooperation agency is desired;
Managerial experience preferred.
High-level analytical skills.
Critical thinker.
Fluency in Arabic and English v. good level in langue's is required
c. Key Competencies
Treats all individuals with respect; responds sensitively to differences and encourages others to do the same. Upholds organizational and ethical norms. Maintains high standards of trustworthiness. Role model for diversity and inclusion.
Acts as a positive role model contributing to the team spirit. Collaborates and supports the development of others. For people managers only: Acts as positive leadership role model, motivates, directs and inspires others to succeed, utilizing appropriate leadership styles.
Demonstrates understanding of the impact of own role on all partners and always puts the end beneficiary first. Builds and maintains strong external relationships and is a competent partner for others. (If relevant to the role)
Efficiently establishes an appropriate course of action for self and/or others to accomplish a goal. Actions lead to total task accomplishment through concern for quality in all areas. Sees opportunities and takes the initiative to act on them. Understands that responsible use of resources maximizes our impact on our beneficiaries.
Open to change and flexible in a fast-paced environment. Effectively adapts own approach to suit changing circumstances or requirements. Reflects on experiences and modifies own behavior. Performance is consistent, even under pressure. Always pursues continuous improvements.
Evaluates data and courses of action to reach logical, pragmatic decisions. Takes an unbiased, rational approach with calculated risks. Applies innovation and creativity to problem-solving.
Expresses ideas or facts in a clear, concise and open manner. Communication indicates a consideration for the feelings and needs of others. Actively listens and proactively shares knowledge. Handles conflict effectively, by overcoming differences of opinion and finding common ground.
FUNCTIONAL COMPETENCIES:
Ability to work under extreme pressure, on occasion in a highly stressful environment (e.g. civil strife, natural hazards and humanitarian crisis).
Cope effectively with competing demands and work under pressure of frequent and non-negotiable deadlines.
How to Apply
How to apply has been removed becuase this job has ended. If this is a special case, please contact us and we will help.
Important Notes /
مقترحات هامة
Following the instructions on

How to apply

will always increase your chances of getting your application looked at.


إتباع تعليمات التقديم المذكورة في كل إعلان ستزيد من فرصة النظر لسيرتك الذاتية من قبل الجهة المعلنة
If you're applying by email, make sure you mention the job title in the

"Subject"

field of your message


تذكر أن تكتب إسم الوظيفة و موقعها في عنوان البريد عندما يكون التقديم عبر الإيميل