Human Resource Officer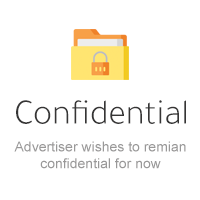 Human Resources
Posted on 15 Jun, 2022
Closing on 30 Jun, 2022
Job Description
Posted vacancy: Human Resources Officer .
Place: Sana'a
Position Type: Full-time contract.
Position reporting to Executive Director.
Starting Date: ASAP.
Post date: June 15th, 2022.
Closing Date: June 30th, 2022.
Number of Vacancies: (1).
Job Overview:
The Human Resource Officer (HRO) will lead and facilitate the development of a highly effective, strategic HR function to ensure the foundation has the structure, culture and talent needed to deliver on program goals effectively.
The HRO will direct the delivery of key HR services and infrastructure in line with a strategy for efficient and effective services at multiple levels. They will drive the implementation and adaptation of HR global initiatives and best practices. The HRO will serve as advisor and direct supervisor to maximize staffing resources and performance, ensure efficiency of work processes, and contain institutional risk. And Will model the organizational values of integrity, accountability, service and equality and will support colleagues to understand and live these values in their working lives.
Main mission :
Ensure efficiency and compliance in HR-related aspects.
Optimize the Processes of HRM & guarantee countinous development regarding best practices ,transparency and quality assurance .
Responsibilities:
Planning & Operation
Support the development effort of the foundation's infrastructure, environment, and ensuring staff capacity building program's execution.
Guarantee the Developing of ploicies, procedures & practices of human resources department.
Helping to develop practical procedures that help implement the established policies, plans, and programs and recommend any required decisions to the Executive Director.
Contributing to the development of the foundation's work environment, to raise the foundation's efficiency and continuity.
Participate in preparing the annual plans for the HR and ensure approval by the Executive Director.
Develop performance measures that support the foundation's strategic direction.
Plan, manage and control the Human resources according to the regulations and policies.
Ensure that the foundation adheres to the local labor law, legislation, and best practices of the HRM.
Evaluate and facilitate HR functional capacity and service delivery. Build knowledge, expertise, and capacity of the HR and management team.
Lead the planning and implementation of HR initiatives. Ensure effective adaptation at all levels and compliance with the spirit and intent of labor regulations and donor requirements. Solicit feedback and suggested improvements.
Direct development and delivery of training and capacity building efforts.
Collaborate with and contribute to the team, including through effective participation in regular meetings and joint work streams.
Collaborate with leadership to identify gaps in the structure while ensuring timely hiring and development of the right talent. Focus on increasing the representation of talent.
Travel to the governorates (as conditions allow) as and when needed to provide in-person HR leadership, support, technical trainings and/or management of special projects.
Staff Relations:
Provide leadership to staff in relation to HR, ensuring compliance with approved policies and procedures.
Make our Vision & Mission visible in everyday actions: Helps colleagues to see the link between their individual tasks and the contributions of their unit's goals to the broader context of the mission.
Ensure that all staff are aware of HR policies and procedures in place.
Administer Human Resources Information System (including timesheets) to ensure an updated HR data for easy access.
Maintain accurate personnel records for all staff and ensure that the payroll is being computed rightly .
Government and External Relations
Represent the foundation at the Ministry of Labour and offices in pursuit of its interests.
Work with management and legal adviser to solve emerging HR related issues with authorities.
Ensure that all legal requirements with regard to employment in YEMEN are reviewed, monitored and implemented.
Mitigate risk by keeping organization compliant with the Yemeni labour laws and regulations.
Staff Evaluation and Capacity Building
Ensure that the performance management procedure is systematized, all staff inducted on it and following it.
Liaise with line manager to assess training needs of staff to be able to plan and budget a training programme for staff.
Work with line manager to identify and develop talents for succession planning.
Work with line manager to maintain a healthy staff culture and behaviors as well the organizational values.
Other regular duties:
Ensure that effective & efficient human resources management system, practices and plan are in place and regularly updated as needed then implemented precisely.
Ensure the highest level of confidentiality is maintained with regard to all sensitive personnel data and in line with the foundation guidelines and procedures on Data Protection.
Supervise the process of on-boarding effort and do ensure that new hires have had a proper induction disseminated and relevant materials are shared and understood on time specially code of conduct and safe gurdining policies in place.
Responsible for the successful completion of required HR administration tasks including maintaining of staffing details and data.
Support staff to submit timesheet correctly and timely through coaching and training when needed.
Assist in conducting various human resources programs when requested from Field (training, orientation, etc) and procedures for all staff.
Assist team Heads in conducting various human resources programmes (surveys, assessments. etc.) .
Any other tasks assigned by the top management.
STANDARD MINIMUM QUALIFICATIONS
Basic requirements: (Education/Qualification/ Language/Computer etc.):
Field(s) of Education Human Resources Management; Human Resource Development; Personnel Administration; Business Administration; or other relevant field.
Proficient - Fluent in English & Arabic.
Proficiency in using HRIS, ERPs, Microsoft Office and other related software & tools.
Professional experience and skills / Technical Knowledge
Typically, 7+ years of progressive HR professional experience with a minimum of 5 years as Head of HR department.
Ability to make decisions and assume responsibilities, guidance, and analysis.
Able to identify, support and encourage focused on-the-job learning opportunities to address gaps between current skillsets and needed future skillsets as part of the workforce planing task.
Being a coach & provide constructive feedback by providing ongoing constructive feedback on strengths and development opportunities to help develop individual skills, whilst also helping others identify areas for improvement.
Encourage innovation & creative solutions and Thinks beyond team's conventional approaches to formulate creative methods for delivering quality services to our projects beneficiaries.
Takes personal accountability for upholding and delivering upon team's commitments.
Demonstrates ability to adjust to team's plans and priorities to optimize outcomes in light of evolving directives, while also responding quickly in high-pressure environments, such as in emergency settings.
Drive for results, Leadership Skills, Innovative thinking and professional Communication skills.
Other basic Skills and qualities:
Strong organizational & analytical skills.
Strong communication and reporting skills.
TERMS AND CONDITIONS
The applicant should be a Yemeni national.
Only candidates who are short-listed will be contacted.
Use English language only.
Indicate clear years of experience with each job (Month/Year).
By submitting your application: You have read the Terms of Reference for this position and agree that any false, wrong or incomplete information might lead to your disqualification in this recruitment process.
How to Apply
· Qualified candidates meeting the above requirements are required to apply through the link:
not later than, June 30th, 2022.
Important Notes /
مقترحات هامة
Following the instructions on

How to apply

will always increase your chances of getting your application looked at.


إتباع تعليمات التقديم المذكورة في كل إعلان ستزيد من فرصة النظر لسيرتك الذاتية من قبل الجهة المعلنة
If you're applying by email, make sure you mention the job title in the

"Subject"

field of your message


تذكر أن تكتب إسم الوظيفة و موقعها في عنوان البريد عندما يكون التقديم عبر الإيميل