MEAL Officer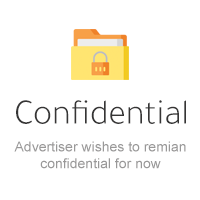 Development
Posted on 14 Sep, 2023
Closing on 28 Sep, 2023
Job Description
MEAL Officer
Division : MEAL.
Location : Shabwah.
Reports to : MEAL Specialist.
About the Organization:
A humanitarian, independent, non-profit, non-governmental organization that works across Yemen. The organization provides direct assistance for conflict-affected populations, IDPs, host communities, and vulnerable groups in the conflict areas. In partnership with international agencies, the organization takes action during crisis situations and goes the extra mile to engage in other contexts where its competencies will add value. The organization promotes durable solutions for conflict-affected populations and helps to restore services, education, economy, well-being, and health.
Job Purpose:
Under the direct supervision of the MEAL Specialist (or as assigned by the MEAL Unit Manager), the MEAL officer is mainly responsible for following up the implementation of the project activities on a daily bases in addition to carrying out monitoring visits along with the project manager, he/she will be reporting the progress in implementation and solving problems in the operation sites in a prompt manner. Also, he/she will make sure that the organization standards are met and ensure that all projects' activities are conducted in an orderly proper, and acceptable manner as donor and community standards. Meeting beneficiaries to get their feedback about the project. He/she will be having good English command and some experience in humanitarian projects.
Key Responsibilities:
Monitoring and Evaluation:
Work on designing and developing the project MEAL plan and circulate the framework with the concerned project team
Conduct regular field visits to closely assess the performance in the field, and the quality of the provided services and collect any comments and feedback from the beneficiaries.
Work closely with the MEAL Specialist, Project Manager, and program staff to ensure data on project deliverables and achievements against the log frame is as accurate and up-to-date as possible and managed according to agreed processes and standards.
Conduct review meeting with the project team, program managers, and MEAL focal points to demonstrate.
Collaborate with field office staff and implementing team on qualitative monitoring to provide relevant information for ongoing evaluation of project activities.
Verify the beneficiaries including the distribution of different assistance.
Prepare all finalized beneficiary distribution lists and participate in the distribution of different assistance or any other related activity.
Data Collection & Validation:
Working closely with the MEAL specialist and MEAL field associate to establish a mechanism for data collection tools (quantitative and qualitative) and reporting to ensure all monitoring requirements are met, including field monitoring.
Conducting data quality assessments on key activities and developing analytical reports.
Collate, analyze, manage, and report all program-related data, including online beneficiaries' database.
Keeps up to date with developments in the sector, including best practice examples in-country and internationally, and ensures ongoing personal development and learning.
Conduct data validation to monitor the quality and completeness of data sets; coordinate data collection at project sites to monitor program development and ensure timely compilation and reporting of data; capture and document lessons learned; and champion the scaling up best practices.
Reporting & Analysis:
Assist the MEAL Specialist and/or the Project Manager to conceptualize, write, and consolidate progress reports, as well as briefing documents and other publications relating to the organization's project implementation.
Regularly conduct/analyze/report Post Distribution Monitoring, PSM, KAP, baseline, and end-line surveys
Guide the regular sharing of the outputs of MEAL findings with project staff, donors, clusters, and primary stakeholders.
Support the dissemination of quality data for decision-making and feedback via regular information sharing with stakeholders and beneficiaries, and through the publication of key project successes.
Support the Program team in the quarterly, interim, and final narrative reporting, ensuring that the reporting meets donor expectations and requirements.
Work-plan and Timelines (including details on the development and testing of monitoring tools, and regular feedback. Any other key actions that the organization(s) should undertake should also be outlined in the work plan.
Develop the overall framework for project MEAL systems in collaboration with donor and senior project staff, including requirements, reporting, baseline, end line, and PDMs.
Participate in annual project reviews and planning workshops and prepare relevant reports.
Capacity building:
Conduct capacity assessment of the organization's staff in monitoring and evaluation
Organize and conduct of results-oriented monitoring and evaluation training (including quantitative and qualitative data collection methods) for the project staff.
Build the capacity of MEAL and program staff on different aspects of MEAL including database management and impact assessment.
It involves field visits to project locations; conducting training for local enumerators; and application of different data collection tools.
Other:
Represent the organization at program-related coordination meetings and similar activities.
Undertake any other duties which may be assigned.
Qualifications, Experience, and Skills:
Bachelor's degree in Civil Engineering, Social Sciences, Development Studies, Information Management, Agricultural Science, or other relevant discipline.
At least 2-4 years of experience in MEAL or project planning.
Working experience with NGOs.
Demonstrated experience in field monitoring and conducting evaluations and surveys.
Experience in writing quality project reports.
Experience in implementing accountability systems such as complaints, feedback, and response mechanism.
Working knowledge of information collection tools and methodologies, with a particular focus on data analysis and the ability to develop and apply methods and tools for knowledge capturing, preservation, and sharing.
Prior experience with persons of concern (including internally displaced persons, conflict-affected host communities, and extremely vulnerable individuals).
Experience in working with WASH and projects in a humanitarian/recovery context.
Good analytical and problem-solving skills.
Excellent computer literacy with full knowledge of Microsoft Office applications, including database management systems.
Ability to prioritize work assignments, organize own schedule, perform routine work independently, meet deadlines, and adapt to continuously changing demands and multitasking. Ability to manage a heavy workload under time pressure.
Ability to work effectively in a team with peers as well as with multiple supervisors in a multicultural environment and to interrelate in an effective fashion with staff at all levels as well as with external counterparts.
File Archiving skills.
Good command of written and spoken English.
Strong data analysis skills.
Facilitation, training, and coaching skills.
How to Apply
Interested candidates are invited to apply through the below link by Sep 28th, 2023 at the latest:
https://www.careers-page.com/ye-hr/job/QW84R536
**Only short-listed candidates will be contacted.
We are an equal opportunity employer.
We have a zero tolerance to Sexual Exploitation and Abuse. Protection from Sexual Exploitation and Abuse (PSEA) is everyone's responsibility, and all staff are required to adhere to the Code of Conduct, that enshrines principles of PSEA, always (both during work hours and outside work hours.
RECRUITMENT IS URGENT: Interested candidates are encouraged to apply as soon as possible and not to wait until the closing date, as interviews will be done on rolling bases.
Important Notes /
مقترحات هامة
Following the instructions on

How to apply

will always increase your chances of getting your application looked at.


إتباع تعليمات التقديم المذكورة في كل إعلان ستزيد من فرصة النظر لسيرتك الذاتية من قبل الجهة المعلنة
If you're applying by email, make sure you mention the job title in the

"Subject"

field of your message


تذكر أن تكتب إسم الوظيفة و موقعها في عنوان البريد عندما يكون التقديم عبر الإيميل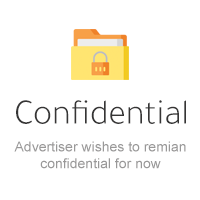 Other jobs from Confidential