Request for Quotation for Provision of Land Transportation Services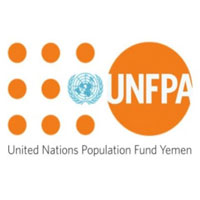 Update
A Clarification document has been added to the attachments
Tender Details
Request for Quotation (RFQ)
No. YEM/2021/RFQ/002
Provision of Land Transportation Services
We hereby solicit your quotation for the provision of transportation services for delivery of UNFPA programme humanitarian supplies within the below UNFPA hubs in Yemen:
The Bidder shall be required to provide quotations for the two Lots:
Lot 1. Transportation of medical pharmaceutical products – Refrigerator Truck (2-8 C):
| | | |
| --- | --- | --- |
| Item | Description 1 | Description 2 |
| 1.1 | Transportation services for UNFPA Sana hub (Refrigerator Truck) | See details in the Annex A and A.1 |
| 1.2 | Transportation services for UNFPA Aden hub (Refrigerator Truck) | See details in the Annex A and A.1 |
Lot 2. Transportation of medical equipment, food and hygiene items – Dry/Normal Truck:
| | | |
| --- | --- | --- |
| Item | Description 1 | Description 2 |
| 2.1 | Transportation services for UNFPA Sana'a hub (Dry Truck) | See details in the Annex A and A.1 |
| 2.2 | Transportation services for UNFPA Aden hub (Dry Truck) | See details in the Annex A and A.1 |
All trucks should be suitable for the transportation of the above mentioned commodities and should be properly registered for the transportation services within the country. Trucks with open sides/flatbeds are NOT acceptable.
Drivers who are assigned to the truck(s) should have a valid driving license authorizing the driver to drive a truck of the required weight capacity.
The services are to be delivered maximum in 5 days upon issuing of PO. The quotation shall be valid at least for 120 days after the closing date.
If you are interested in submitting a quotation, kindly fill in the attached form and submit the following docs:
Technical Bid Forms for each lot separately (ANNEX A and A.1);
Duly completed and signed Price Quotation form for each lot separately (ANNEX B.1 and B.2)
Latest Business Registration Certificate;
Latest Internal Revenue Certificate / Tax Clearance;
Evidence of previous experience in a similar area and with the same type of requirements: list of major contracts completed within the last 2 years with national, international organizations, including UN. Minimum value of the previous contacts is US$ 150,000;
Proof of the ability to provide the transportation services in the country as follows:
(i) North,
(ii) South and
(iii) between North and South;
Company's Financial Statements for the recent 2 years, preferably audited: (i) Balance Sheet or Statement of Financial Position; (ii) Income and Expenses (optional);
The above mentioned documents must be sent by E-Mail only to the address indicated below not later than 07 August 2021, 21:00 (Sana'a time):
Email: procurement.yemen@unfpa.org
Click on the below link under "Attachments" To download the documents
Bidders must enter the following text in the email subject line: "RFQ/YEM/2021/002– Transportation Services"
Please submit your quotation in USD currency. Conversion of currency into the UNFPA preferred currency, if the offer is quoted differently from what is required, shall be based only on UN Operational Exchange Rate prevailing at the time of competition deadline.
Bidders requiring clarifications to the RFQ process and/or RFQ documents may be addressed in writing to:
Kamol Yakubov , Procurement and Logistics Specialist , yakubov@unfpa.org
Bidders should NOT submit any Bid to this contact or your Bid will be declared invalid, as UNFPA will not able to guarantee the confidentiality of the Bidding process.
Bidders may request clarifications not later than 31/07/2021, 14:00 Sana'a time.
Quotations submitted by email must be free from any form of virus or corrupted contents, or the quotations shall be rejected.
It shall remain your responsibility to ensure that your quotation will reach the address above on or before the deadline. Quotations that are received by UNFPA after the deadline indicated above, for whatever reason, shall not be considered for evaluation. Kindly ensure that it is signed and in the .PDF format, and free from any virus or corrupted files.
Please take note of the following requirements and conditions pertaining to the supply of the above mentioned goods:
Partial quotes - permitted
Partial delivery – not permitted
Alternative Bids are not accepted under this RFQ. In the event of a supplier submitting more than one bid, the following shall apply:
All bids marked alternative will be rejected and only the base will be evaluated;
All bids will be rejected if no indication is provided as to which bids are alternative bids.
Bidders may modify their offers in writing prior to the submission deadline. The bidder must submit the proposed modification via email that must be clearly marked as "MODIFICATION".
In this case the previous offer will be declined and the modified offer shall be considered for the evaluation process. Also, if the same bidder has submitted several offers before the bid deadline superseding each other only the last received offer will be considered for opening and further evaluation.
Evaluation Criteria for the selection process:
Technical responsiveness/Full compliance to requirements and lowest price;
Full acceptance of the UNFPA General Terms and Conditions;
Ability to deliver in accordance with the required delivery schedule;
Note: Current UNFPA supplier policies apply to this solicitation and can be found at: http://www.unfpa.org/suppliers
Important Notes /
مقترحات هامة
Sometimes clients make changes and updates to their tenders; if you want to be notified about any updates, please click the

Follow this tender

button above.


لمتابعة أي تحديثات تطرأ على هذا الإعلان يرجى الضغط على زر تابعني و إدخال أيميلك
Submitting a bid is an intensive process, and you need to start preparing all the requirements as early as possible.

Don't wait

, start now.


التقديم على أي مناقصة يتطلب الكثير من العمل و التحظيرات، عليك أن تبدأ من الأن و عدم الإنتظار لقرب الموعد النهائي
3 days
left until deadline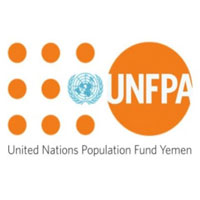 What does this mean?
If this tender gets any updates, you will be notified by email

Updates may be new deadline, new attachements or extensions...etc
Send this tender to a friend