Provide of Consultancy Services - تقديم خدمات استشارية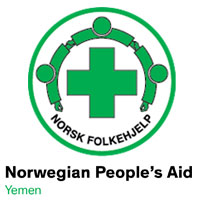 Tender Details
REQUEST FOR QUOTATION NOTICE
Contract title: Consultancy Agreement to Provide legal Services
Location: Aden - Yemen
RFQ No: 22923004
Background
The vision of Norwegian People's Aid (NPA) is Solidarity in Action. We are a politically independent membership-based organization working in Norway and in more than 30 countries around the world. Founded in 1939 as the labor movement's humanitarian solidarity organization, NPA aims to improve people's living conditions and to create societies that are just and more democratic. NPA's international work covers three core areas: Mine Action and Disarmament, Democratization and Just distribution of power and resources, and Humanitarian Action and Crises response. NPA has established a permanent presence in Aden and has formally registered with the Ministry of Planning and International Cooperation (MOPIC) as a humanitarian mine action operator in Yemen. NPA aims to use the country office in Aden to serve as a platform for future diversification into broader mine action and disarmament activities, including manual survey and clearance, and risk education as the context and funding permit.
Norwegian People's Aid (NPA) Yemen invites bids from interested eligible bidders for the service of the
[Consultancy Agreement to Provide legal Services]
RFQ will be conducted in accordance with the NPA's opening procedures as detailed in the NPA procurement manual and is open to all interested bidders.
The RFQ document with instruction to bidders can be obtained by email at yemen.logistics@npaid.org Any queries shall be sent to the same email address before 19th March 2023. (Alternatively, the RFQ document can be obtained from the Link.
Bids will only be considered if received in sealed envelope to NPA Office in Aden – Khourmakser – Al Madenah Al Baydha – Behind Al Kuraimi Bank] before 4th April 2023.
Received bids will be opened thereafter by the appointed opening and evaluation committee.
| | | | |
| --- | --- | --- | --- |
| | DATE | TIME | VENUE |
| Publication for tender | 12 March 2023 | - | Yemen HR |
| Deadline for receiving Clarifications | 19 March 2023 | 4:00 pm | |
| Deadline for the submission of tenders | 4 April 2023 | 4:00 pm | NPA Office in Aden |
The requirements for the legal firm are as ToR attached. (Click on the below link to download them)
Norwegian People's Aid – Yemen
Khourmakser – Al Madinah Al Baydah – Next Al Kuraimi Bank
Aden
Yemen
Important Notes /
مقترحات هامة
Sometimes clients make changes and updates to their tenders; if you want to be notified about any updates, please click the

Follow this tender

button above.


لمتابعة أي تحديثات تطرأ على هذا الإعلان يرجى الضغط على زر تابعني و إدخال أيميلك
Submitting a bid is an intensive process, and you need to start preparing all the requirements as early as possible.

Don't wait

, start now.


التقديم على أي مناقصة يتطلب الكثير من العمل و التحضير، عليك أن تبدأ من الأن و عدم الإنتظار لقرب الموعد النهائي
2 days
left until deadline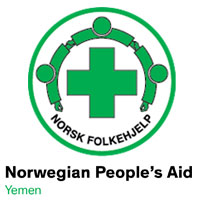 What does this mean?
If this tender gets any updates, you will be notified by email

Updates may be new deadline, new attachements or extensions...etc