EOI for Service Providers Operating in Yemen
This tender has ended. You cannot apply anymore.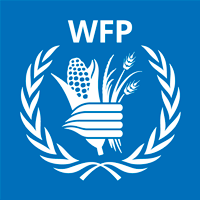 Tender Details
REQUEST FOR EXPRESSION OF INTEREST
YEM23EOI01
A. Background
1. The World Food Programme (WFP) is the world's largest humanitarian agency fighting hunger worldwide, delivering food assistance in emergencies and working with communities to improve nutrition and build resilience. Each year, WFP assists some 80 million people in around 80 countries.
2. The WFP Goods and Services Procurement Unit seeks to update the existing vendor list, identify new suppliers of goods and services in Yemen and, therefore, invites them to express their interest to be included in the procurement roster.
B. The purpose of this EOI
3. The purpose of this request for Expression of Interest (EOI) is to identify suppliers with verified technical and financial capacity.
4. Eligible service providers will be invited to participate in the bidding process for the proposed tender.
5. After the deadline for submission of responses, WFP will evaluate responses received and will notify eligible participants of their acceptance in the roster.
C. EOI for Service Providers Operating in Yemen
Goods and Services:
Cleaning Material
Customs Clearance and Forwarding Services
Office Equipment, Furniture and Furnishing supplies: (chairs, tables, cupboards, etc.)
Sports Equipment
Stationery Supplies
Provision of Portable Water by Tracks
D. How to prepare and submit your Expression of Interest
6. In order to participate in the pre-qualification exercise, companies are required to provide the following:
EOI Response Form.
Annex 1 – Supplier Background Check Form.
Annex 2 – Supplier Financial Status Form.
Annex 3 – Past Experience Form.
Signatory.
The following documents are enclosed with this Request for EOI:
WFP Registration Form (attached with the EOI)
WFP Questionnaire Form (attached with the EOI)
Declaration of Honour Form (attached with the EOI)
Anti-Fraud and Anti-Corruption Clause (attached with the EOI)
All the attachments can be downloaded from the below link
7. All supporting documentation listed above shall be prepared in accordance with the instructions provided and sent by email to yemen.expressionofinterest@wfp.org The deadline for response to this request for EOI: 26th March 2023, at 16:00 hrs Yemen Time
8. WFP will not consider incomplete or unsigned submissions. All responses and supporting documentation received will be treated as strictly confidential and will not be made available to the public.
9. This request for EOI does not constitute a solicitation. WFP reserves the right to change or cancel this procurement process or any of its requirements at any time during the process; any such action will be communicated to all participants.
10. Should you have any questions please do not hesitate to contact us at yemen.expressionofinterest@wfp.org
Important Notes /
مقترحات هامة
Sometimes clients make changes and updates to their tenders; if you want to be notified about any updates, please click the

Follow this tender

button above.


لمتابعة أي تحديثات تطرأ على هذا الإعلان يرجى الضغط على زر تابعني و إدخال أيميلك
Submitting a bid is an intensive process, and you need to start preparing all the requirements as early as possible.

Don't wait

, start now.


التقديم على أي مناقصة يتطلب الكثير من العمل و التحضير، عليك أن تبدأ من الأن و عدم الإنتظار لقرب الموعد النهائي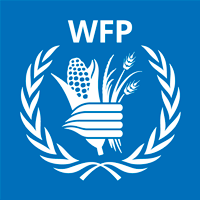 What does this mean?
If this tender gets any updates, you will be notified by email

Updates may be new deadline, new attachements or extensions...etc