Data Entry Operator (موظف إدخال البيانات)
This job has ended. You cannot apply anymore.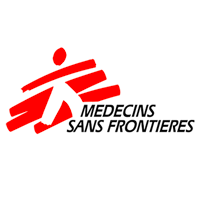 Job Description
Title: DATA ENTRY OPERATOR
Generic Function:
Code: MT04900
Level: 3
Identification
Reports to (Hierarchical): Medical data processing officer
Report to functional: MAM
Job Family: Medical
Supervises (Function):
Main purpose
Carry out all activities related to entry of medical data into the mission database, according to MSF protocols and maintaining confidentiality, in order to have reliable and up to date information
Accountabilities
Enter medical data (e.g. patient data, dates of visit, content of prescription, viral load, etc.) in mission's database on a regular basis and according to MSF protocols.
Participate in compilation of data both from MSF supported health facilities.
Participate in the search for missing data with support of NAM/Nurse supervisor.
Update files of existing patients and make any corrections needed according to the MSF standard.
Make regular back-ups of all data processed.
Look after all equipment provided and keep recording area & medical office clean and tidy, giving special importance to all patient files.
Report any issue concerning data management to the supervisor
Elaborate statistical reports when required by the medical team.
Ensure, promote and maintain confidentiality regarding all information registered.
Context-Specific Accountabilities
Enter patients DATA in to the HIS system on time and correctly.
Ensure good collaboration with MSF supervisors and good collaboration with MOH DATA team.
Daily following up the data collection process and checking the patient file in the departments.
In collaboration with MAM and DATA officer, ensure the quality of patient DATA.
Flexible to cover DATA officer when he is on leave or any other duty request by the line manager.
Collect the admitted patient details from the registrations books in the hospital and bring to the office for entering. Requirements
Education: Secondary education essential.
Experience: None is required.
Language: Local language essential. Mission language desirable.
Knowledge
Able to learn and use software used for recording (i.e. Fuchia, EpiInfo, etc.)
Essential computer literacy (word, excel)
Competencies
Results,
teamwork,
flexibility
Commitment
service

العنوان: موظف إدخال البيانات
الوظيفة العامة:
الرمز MT04900
المستوى : 3

محددات الوظيفة :
المسؤول المباشر: ضابط معالجة البيانات الطبية
وظيفيا : مدير الأنشطة الطبية
الاسرة الوظيفية : الطبية
يشرف (وظيفيا)
المهام الرئيسية :
تنفيذ جميع الانشطة المتعلقة بإدخال البيانات الطبية الى قاعدة بيانات البعثة وفقا لبروتوكول منظمة أطباء بلا حدود و الحفاظ على السرية, لكي تحصل على معلومات موثوقة وحديثة
المسؤوليات :
• إدخال البيانات الطبية (مثل بيانات المريض، مواعيد الزيارة، محتوى الوصفة الطبية، الحمل الفيروسي، وما إلى ذلك) في قاعدة بيانات البعثة على أساس منتظم وفقا لبروتوكولات منظمة أطباء بلا حدود).
• المشاركة في تجميع البيانات من كل من المرافق الصحية التي تدعمها منظمة أطباء بلا حدود.
• المشاركة في البحث عن البيانات المفقودة بدعم من مدير الانشطة التمريضية / مشرف التمريض.
• تحديث ملفات المرضى الحاليين وإجراء أي تصحيحات مطلوبة وفقًا لمعايير منظمة أطباء بلا حدود.
• جعل نسخ احتياطية منتظمة من كل البيانات التي تم معالجتها.
• الاهتمام بكل المعدات المقدمة والحفاظ على منطقة التسجيل نظيفة ومرتبة، وإعطاء أهمية خاصة لجميع ملفات المرضى.
• إبلاغ المشرف عن أي مشكلة تتعلق بإدارة البيانات
• وضع تقارير إحصائية عند طلب الفريق الطبي.
• ضمان وتعزيز والحفاظ على السرية فيما يتعلق بجميع المعلومات المسجلة.
المسؤوليات الخاصة بأقسام أطباء بلا حدود/ بالسياق
• ادخال بيانات المرضى في نظام المعلومات الصحية في الوقت المناسب وبشكل صحيح.
• ضمان التعاون الجيد مع مشرفي منظمة أطباء بلا حدود والتعاون الجيد مع فريق بيانات وزارة الصحة.
• المتابعة اليومية لعملية جمع البيانات والتدقيق في ملف المريض في الأقسام.
• بالتعاون مع مدير النشاط الطبي ومسؤول البيانات، ضمان جودة بيانات المريض.
• المرونة لتغطية وظيفة ضابط البيانات عندما يكون في إجازة أو أي طلب واجب آخر من قبل المدير المباشر.
• جمع بيانات المريض المقبولة من دفاتر التسجيل في المستشفى وإحضارها إلى المكتب للدخول.
المتطلبات :
التعليم:
الزامي التعليم الثانوي.
الخبرة :
لا شيء مطلوب
اللغة:
(الزامي ) اللغة المحلية. لغة البعثة مرغوبة
المعرفة :
• قادر على استخدام برمجيات الحاسوب للتسجيل (i.eFuchia, EpiInfo, etc.)
• الزامي معرفة استخدام اساسيات الكمبيوتر (الوورد- الاكسل)
الكفاءة :
• النتائج
• العمل الجماعي
• المرونة
• الالتزام
• الخدمة
How to Apply
How to apply has been removed becuase this job has ended. If this is a special case, please contact us and we will help. By the way, copying this and pasting it was a smart move ;)
Important Notes /
مقترحات هامة
Following the instructions on

How to apply

will always increase your chances of getting your application looked at.


إتباع تعليمات التقديم المذكورة في كل إعلان ستزيد من فرصة النظر لسيرتك الذاتية من قبل الجهة المعلنة
If you're applying by email, make sure you mention the job title in the

"Subject"

field of your message


تذكر أن تكتب إسم الوظيفة و موقعها في عنوان البريد عندما يكون التقديم عبر الإيميل